An unrecognised genius with a brilliant mind, a physicist and a heroine of science who remained in the shadow of her husband, a woman brought up under the veil of strict patriarchy… The modest Mileva Marić Einstein was all this and more, and her life full of limitations was the inspiration for the play MILEVA, which will open the 67th Sterijino Pozorje. The direction of this play, which will be premiered as part of the Heroines programme in cooperation with the ensemble of the National Theatre in Sombor, is signed by the multi-award-winning Croatian theatre director Anica Tomić.
As is befitting of today's heroines who deal with socially engaging topics including women's rights, Anica Tomić gathered as many as five top writers and a playwright, Jelena Kovačić, with whom she has a successful collaboration lasting two decades, to work on this demanding project. This dedicated and talented young woman gives her best in every moment of work and process, and then, she says, 'art sometimes happens'. The Novi Sad audience will have the opportunity to see her craft on stage on 26 May, when a play in honour of the great scientist Mileva Marić Einstein will be performed for the first time on the big stage of the oldest theatre in Serbia, the Serbian National Theatre.
The work on this play, the life of the genius Mileva Marić, but also the patriarchy that women are still facing and struggling with are just some of the topics we talked about with her before the premiere in the European Capital of Culture.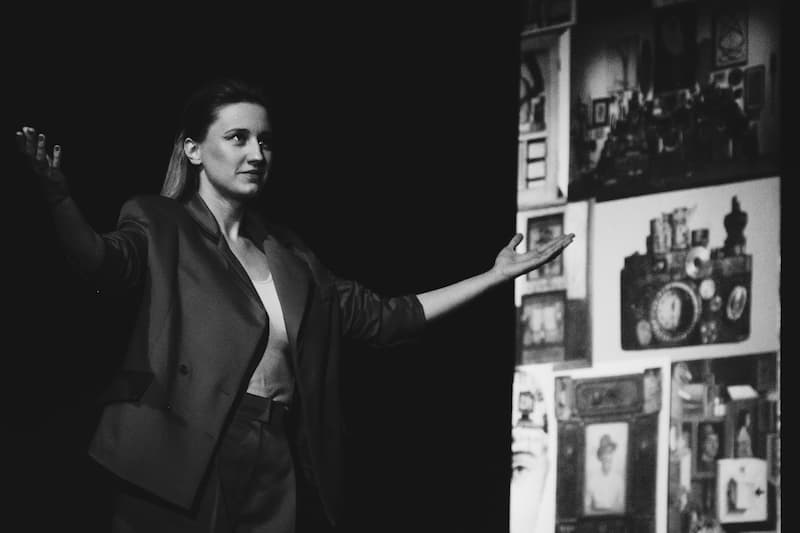 The Novi Sad audience will have the opportunity to watch the play Mileva directed by you at the opening of Sterijino Pozorje. How did you decide to present Mileva Marić to the audience as an exceptional heroine of her time, in cooperation with the National Theatre in Sombor?
Last year, The Hotel Tito was a guest at Sterijino Pozorje, in 'The Circles' selection. It was exciting to be a part of that programme and put a show on stage that is several times bigger than Gavella's. After almost a year and a half of a pandemic, I saw for the first time a gathering of about a thousand people in the audience. I will remember that moment for the rest of my life. Of course, the question was how the audience would react, given that the wounds have not yet healed, and all this pain is still roaring in this region, but the show went great. I believe it clinched the decision on who to invite to direct this project. In December 2021, I received an invitation from the director of Sterijino Pozorje, Miroslav Miki Radonjić (also a co-producer), who was very determined that I should direct it. At the time of the invitation, we did not have a text, and authors have just begun to write their own variations on the topic of Mileva Marić Einstein. Although I promised myself a long time ago that I'd not agree without seeing the material, simply the context in which Mileva works as a kind of pledge for the future for all generations of women, and the writers who wrote it, all in the context of the European Capital of Culture, and in collaboration with a great ensemble of Sombor National Theatre led by a young and progressive woman, director Bojana Kovačević. All these things considered, I couldn't reject the offer.
Mileva Marić's life was full of limitations and her brilliant mind remained 'locked', she was not given the opportunity to create, but on the contrary, she remained in the shadow of her husband. How different do you think the world of science would be if her life was not fraught with limitations?
Mileva Marić was a woman who was bypassed by history, quietly and modestly, in solitude, forgotten, without the recognition and dedication that came too late. She was the first wife of the genius mind of Albert Einstein, some say as deserving of accolades for the theory of relativity as he was. But there is no real evidence. She did not receive her doctorate, because motherhood, the loss of her first child, and later a sick child, locked her in a quiet and silent world of suffering. As a girl, her father supported her in science because she showed signs of a great mathematical mind, but he did not support her even when she became pregnant out of wedlock. Then the petty-bourgeois, provincial patriarchal minds objected. Her body became the property of her husband, family, neighbours, and her own sons. In that quiet female world, she lived alone with her suffering, without the ability to rely on others. Because there wasn't anybody else. The power of her mind has unfortunately never reached the orbit she dreamed of, and I believe that, if she succeeded, the history of world science would have been different.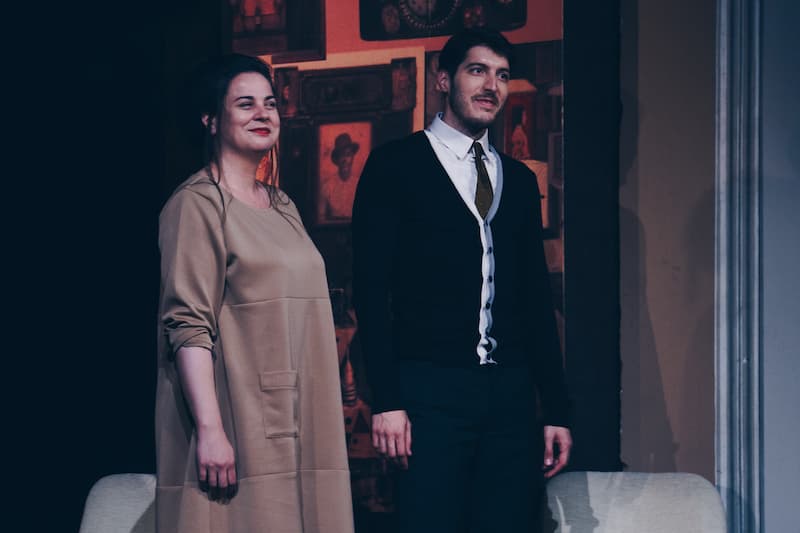 You worked on the play in collaboration with as many as five writers, who are also already recognised as women and human rights activists based on their socially engaged work, and the permanent playwright Jelena Kovačić, with whom you work regularly. How did your collaboration on this project begin, how did you all 'click' and what is the production challenge of a play like this that will open Sterijino Pozorje?
Jelena and I have been working together for twenty years, we have over 30 performances together, so we just kept sailing the way we have been going since the 1990s when I had my own alternative amateur group Theatre de femmes, where I wrote, played and directed. Later, after getting a master's degree at the Faculty of Philosophy, we enrolled in the Academy the same year, Jelena in dramaturgy, and I in directing. For both of us, theatre is a way of writing about the life we witness. Great writers (some of whom I've known for years) wrote their creative responses on the topic of Mileva. When they handed us the texts, they gave us total freedom to write our version based on them. We had a great challenge and task ahead of us, to first devise a concept for the various voices of writers to get one narrative, that is, to become one artistic whole. Jelena made a great adaptation, and I did my best as a director. On this occasion, I would like to thank the producers Miki and Bojana, because they gave me the support to realise all the ideas, and that would not have been possible without trusting each other. The play is technically complicated and demanding, so I would like to take this opportunity to thank the great Sombor ensemble who gave us confidence and sailed with us on this adventure, and the great technical department of the Sombor theatre that did its best. I would also like to thank my constant collaborators, the magicians, set designer Igor Vasiljev and composer Nenad Kovačić, with whom I get along without a single word.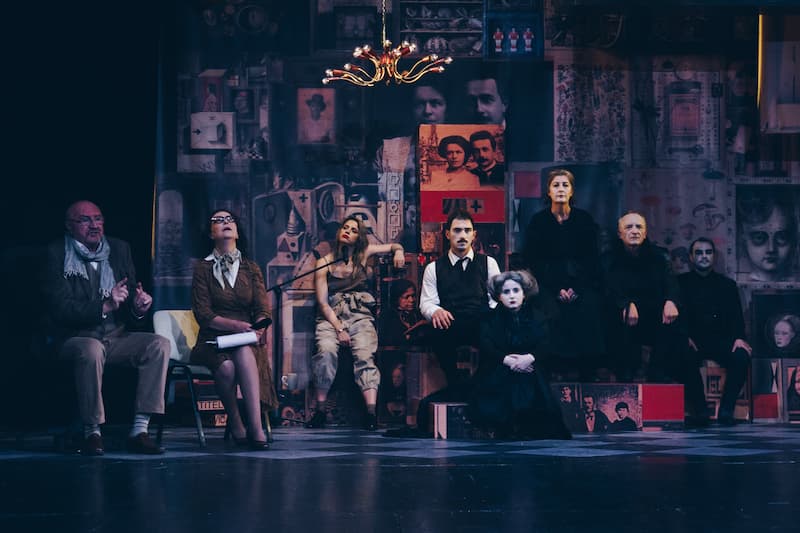 How important is it today to speak and raise awareness about overcoming the patriarchal context? How much can art and culture contribute to that and what is the role of theatre?
In my opinion, patriarchy is always a discourse, and not necessarily gender-specific. In my career, I have come across the same number of men and women who have their patriarchal discourse, or to simplify a discourse that has power, that determines not only our affairs and our relationships, but also our private spheres that are deeply ingrained in our lives and which you have to fight against. For me, patriarchy is always violence, or as sociologist Matić would say, any kind of entering the space of another where the other no longer feels comfortable – in a word, a threat. If we look at the current world political situation, specifically the war in Ukraine, we are witnessing the same pattern in which men are at war and women are retreating to safety with children and the elderly. In the comparative analysis, Mileva also had to withdraw with the children from the system that did not allow her to express her potential, to get a doctorate. At the same time, this kind of coercion was exerted on her by those closest to her in their disapproval at the moment when she became a mother – I mean specifically her parents, as well as Einstein's parents and Albert himself. In short, whether I am doing adaptations of classics or authorial projects, one of the characters, sometimes the whole play, is dedicated to the fight against the discourse of violence. I think that art is a serious tool of referral and denunciation, and if you want to fight against the discourse of power, which is always patriarchal because it exerts power over the weaker, regardless of gender. In its structure, patriarchy also seeks a hierarchy that in itself steps into positions of power and supremacy.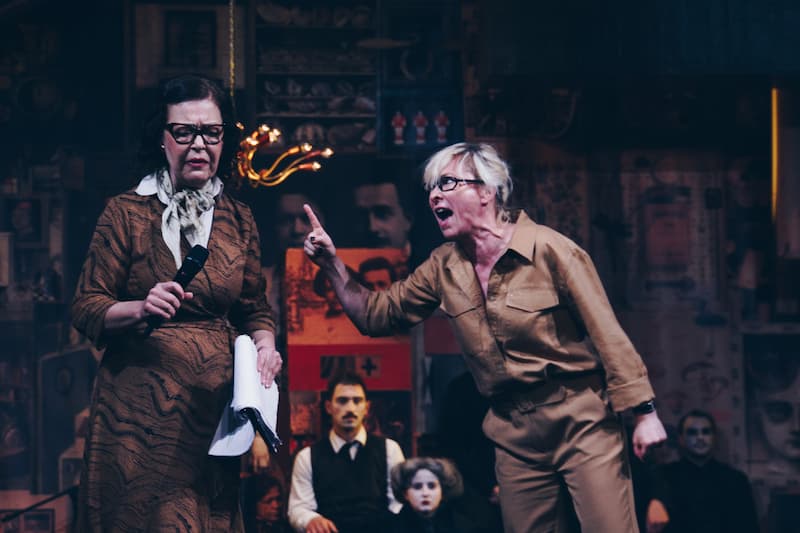 You are a multiple laureate of numerous national and international awards for directing. How much do these recognitions give you incentive and do they represent an additional responsibility for you?
Any recognition is nice because it comes from colleagues and the profession, but I don't bother with that. In every moment of work and process I give my best, and then sometimes art happens. I never calculate in the theatre, for me, it is the last space of freedom of thought, and that space should never be endangered. Our job is a tough marathon, and it always requires you to gamble your whole self, to be responsible, with or without recognition.
Apart from being very successful in directing, you also teach at the Academy of Arts and Culture in Osijek. Is directing and working with different ensembles or pedagogical work a bigger challenge?
I adore my students and look forward to working with them, I love when we get into discussions, when we analyse every detail as if tomorrow doesn't exist. It is difficult for me to compare because both pedagogical work and directing are a great challenge and I approach everyone seriously as if it were the first or last time in my life. But most of all, I give my whole heart to my children and my wife, who are always there for me.
Who are the heroines of today for you and whose work inspires you in particular?
With all due respect to all the heroines of whom there are many, I would be unfair to point out someone now, because there is a wide range of writers, artists and conceptual artists, musicians and other authors who inspire me. For me, the greatest heroine is my mother, then her mother – my grandmother, and then my grandmother's mother – my great-grandmother, as well as my paternal grandmother. Alojzija, Helena, Alojzija, Ana, and Iva…. These are the unknown heroines, who endured a whirlwind of history, carrying on their backs the maelstrom of history, suffering and injustice, so that today we can speak so loudly and clearly. This play is also dedicated to them.
Erste Bank is the partner of the Heroines programme arch.
Author: Marina Marić
Photo: Nađa Repman, Vladimir Veličković (photos from the rehearsal of the play)