The fifth Kaleidoscope of Culture, the programme arch of the European Capital of Culture, will be held from 1 September to 7 October in Novi Sad, promoting the culture of togetherness through five weeks and five types of art. And the grand opening of this manifestation will be marked by a rich four-day programme in the District, gathering great performers in the former industrial district of the city which is now a new cultural centre. One of the most important musical programmes of the opening of the Kaleidoscope of Culture is the Showcase, which will be held from 1 to 3 September in the Proizvodnja facility (formerly Quarter), during which you will have the opportunity to hear the musician Andrija Gavrilović and the band Retrospektiva.
Andrija Gavrilović, better known as A.N.D.R., is an increasingly popular and accepted name on the pop/dance scene. After living in New York, where he studied at Berklee, the world's most prestigious music college, he returned to Belgrade. This year he brought us the album U krug – a pop/dance edition made of 10 songs and 10 vocalists of the new wave of the domestic scene, among whom are Luka Rajić, Retrospektiva, Nataleé, Maat Bandy (Gramophonedzie), Ana Protulipac (Irie FM), Jana Vuković, and others.
On this occasion, the band Retrospektiva will also perform, a pop trio that firmly imprinted itself in the sound of the domestic scene with the album Priče sa hard diska and collaborations with Pocket Palma, SevdahBABY, Fantom, Gramophonedzie, and, of course, A.N.D.R. Their music is defined by a combination of pop melodies, modern beats, and retro synth sound. The retrospective consists of Aleksandar Stevanović Kića (vocalist and songwriter), Dušan Paunković (bass), and Luka Samardžija (guitarist, producer)
In anticipation of this interesting musical event that will gather young talents on stage, we took the opportunity to talk with these artists about the joint performance they are preparing for the Novi Sad audience on 2 September.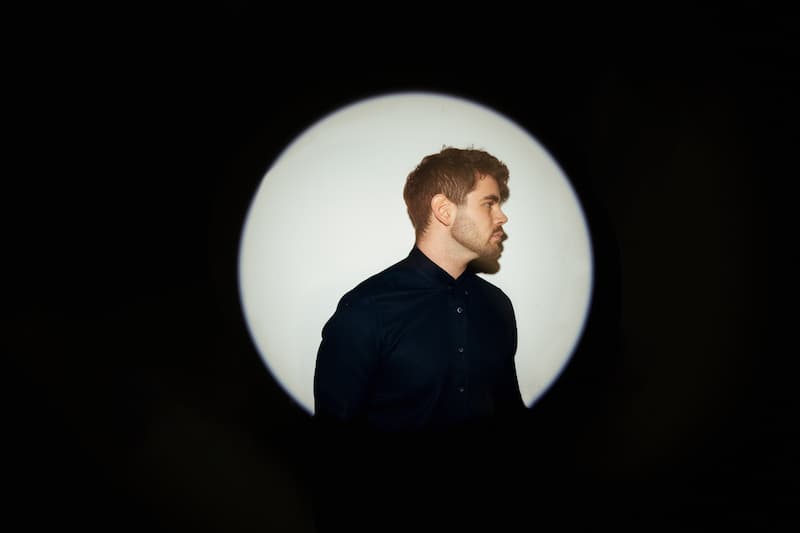 You are performing in the European Capital of Culture as part of the Showcase 2 programme. What will the audience have the opportunity to hear, feel, and experience at your concert?
Aleksandar (Retrospektiva): We are very excited to be part of this year's Kaleidoscope of Culture, so we have prepared a super set in which we will present our debut album Priče sa hard diska, Andrija's album U krug, as well as some new unreleased songs. We will be joined on stage by the phenomenal Maat Bandy (well known to the audience for her collaboration with producer Gramophonedzie), who will help us raise the atmosphere to the highest level. The audience can expect a good party with lots of singing, dancing, and jumping. We recommend light and comfortable outfits because, as Manivi would say, let the bodies burn!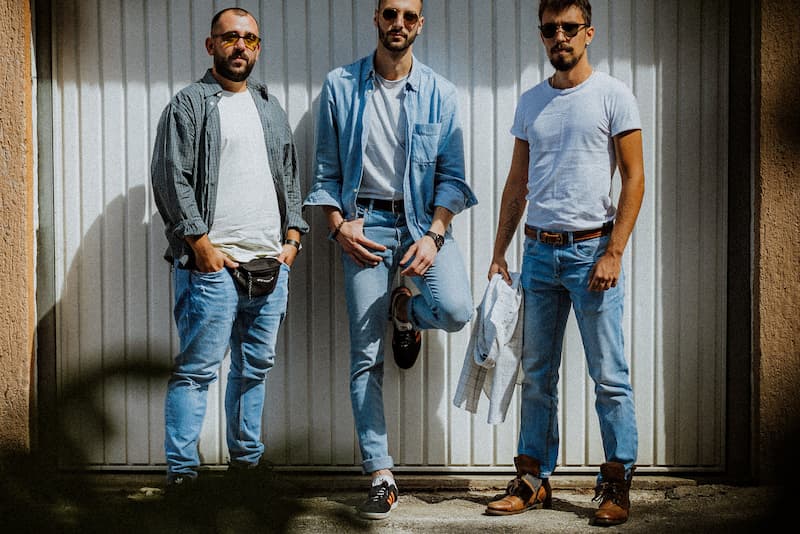 Andrija, your biography is full of interesting facts, you were educated at Berklee, and you lived and worked in New York for many years. Now you are back in Serbia, how does the scene in New York differ from the scene in Serbia? How much have cultural differences influenced your personal growth and who you are today?
A.N.D.R.: The New York and Boston scene is very different from our scene here. One thing that is very evident both here and there is that people like to dance. Cultural differences, but also multicultural universal traits definitely left a big impact on me as a person, not to mention on my creativity… Being exposed to so much diversity every day is a treasure. Every day I learned some new things that are normal in some cultures, and I also saw how similar we all are in the most important things.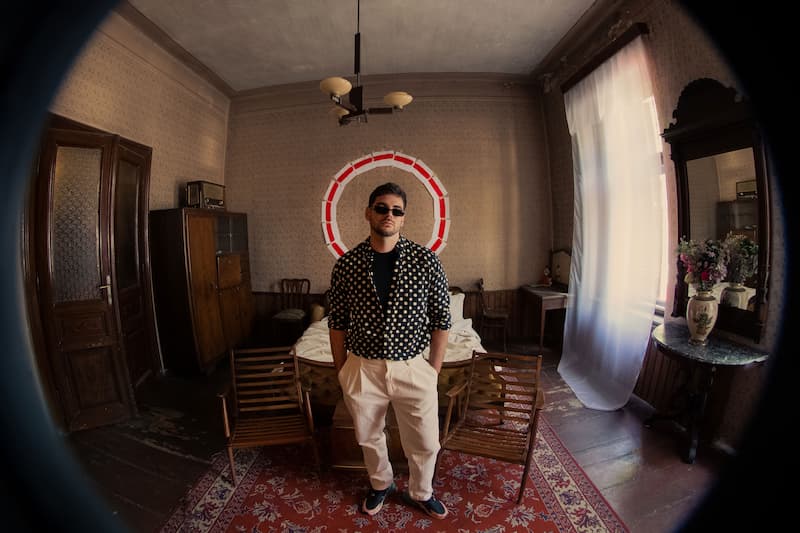 How did the mutual cooperation between Retrospektiva and A.N.D.R come to be?
A.N.D.R.: The guys from Retrospektiva are partly to blame for me making popular music in the first place. Our friendship began at the Master Blaster Music School at the rehearsals of a band that played the greatest funk hits. Even back then, we made the best parties in town. After we realised that we were racing down the same road, all the pieces just fell into place. Kića gives our songs a story, meaning and voice, Dule an irreplaceable groove on the bass, and Luka and I, as classical producers, argue about who will replace the light bulb better. A joke, of course, Luka Samardžija, producer and guitarist of Retrospektiva is the person with whom I learn the art of producing popular music through working together on our tapes.
Aleksandar (Retrospektiva): We recently realised that Andrija and I have known each other for 10 years. We have been friends for a long time, and we have already played together in a band. He has been with us since the very beginning, literally from our first demos, so it was completely natural that we should be with him when he started his original project in pop music. I believe that everything we have done so far is actually just the beginning of our collaboration and that through songs and performances we will continue to build this story together.
We assume music represents a big part of your everyday life. Can you tell us which other types of art you enjoy?
A.N.D.R.: I definitely enjoy other arts besides music. I won't talk much about film or painting, which I definitely love. I'm a big fan of bodybuilding, and I think it's also a form of art, how you physically dedicate, challenge, and transform your body. It affects us in a mental and physical sense, and I am happy to point out that I also do it amateurishly, more as a hobby, but also definitely as a creative outlet.
Aleksandar (Retrospektiva): Dule, Luka, and I (and Andrija too) love to watch movies. At every session in the studio or rehearsal, we talk about who watched what, and we comment, retell, and give each other recommendations for the watchlist. And yes, Dule really likes to draw, and Luka and I often go to the theatre with our families.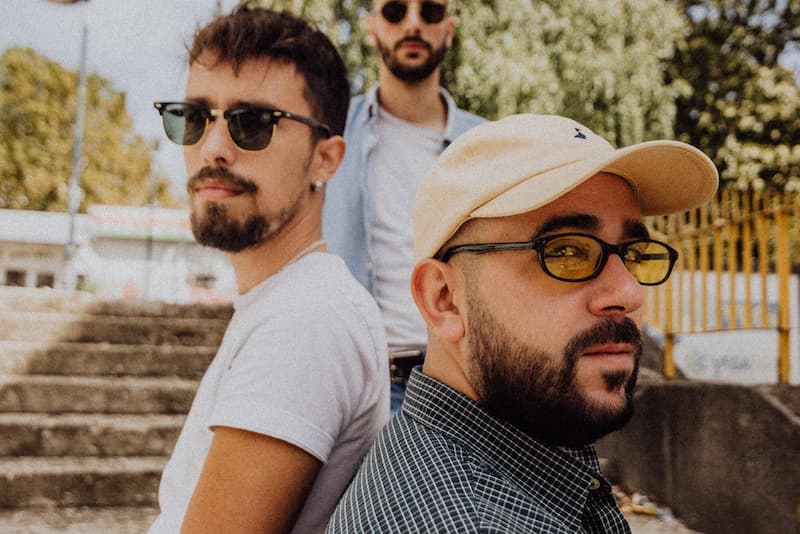 How do you perceive the Kaleidoscope of Culture, which promotes the culture of togetherness by affirming different young artists over five weeks?
A.N.D.R.: I perceive the Kaleidoscope of Culture as something necessary and long-awaited in our art scene. I am very honoured to be a part of this whole thing and I am glad that so many new musicians find a place in the programme and get the opportunity to show the audience that local creativity is very much in its development.
Aleksandar (Retrospektiva): I am sure that we will feel and experience the entire event best when we come to the Kaleidoscope of Culture. We support any initiative that aims to present some real and important values in these, to say the least, murky times. People involved in art, and everyone else, should know that without community and togetherness there is no scene, that without support there is no success and that without young artists there is no future.
What are you currently working on, apart from preparing for the concert in Novi Sad?
A.N.D.R.:: I'm currently working on multiple things at once, as always. In addition to preparing for the concert in Novi Sad, I am preparing new songs that I would like to sing this time. So, I'm working on my vocal abilities while trying to tell some new stories through new rhythms and new colours. I also work with a couple of artists as a producer that I almost only imagined working with.
Aleksandar (Retrospektiva): We are currently finishing the song that we will release as the next single, we are slowly preparing for the video recording and rehearsing for the upcoming performances in Novi Sad, as well as for our first solo concert in Belgrade, which we will announce soon.
Author Anđela Dalmacija
Photo: Veljko Lalović, Zoran Rašić i Andreja Marković