The beginning of Other? Europe, a new programme arch of the European Capital of Culture, will mark the concert of the world-famous percussionist Evelyn Glennie and the experimental musician from Senta, Szilárd Mezei. This interesting artistic combination will be presented to the Novi Sad audience in the City Concert Hall on 9 October at 8 p.m., and we will have an ideal opportunity for this British musician to 'teach us to feel the sound'. Namely, Evelyn Glennie has been deaf since the age of 12 and performs on stage barefoot, in order to feel the music with her whole body, and today her name in the world of music is synonymous with one of the best female percussionists in the world.
Evelyn Glennie has been nominated five times for the prestigious Grammy Award and won it twice (in 1988 for the best chamber performance and in 2014 for the best solo in the field of classical music). In addition to this important recognition, Evelyn Glennie won the Polar Music Prize in 2015, which is called the Nobel Prize for music. It is interesting that the talented artist released a duet with Björk, she performed with many famous musicians such as Bobby McFerrin or Mark Knopfler. She performed at the opening of the Olympic Games in London in 2012.
Contemporary composers are composing music especially for Evelyn Glennie, and at the performance in Novi Sad, in addition to improvisations, she will perform the composition Dance Piece by composer James Keane from Great Britain. Evelyn Glennie will perform together with Szilárd Mezei, a musician and composer from Senta who performs and composes contemporary improvisational music.
In anticipation of this interesting concert, which we strongly recommend you to visit, we talked to this extraordinary musician who creates and inspires.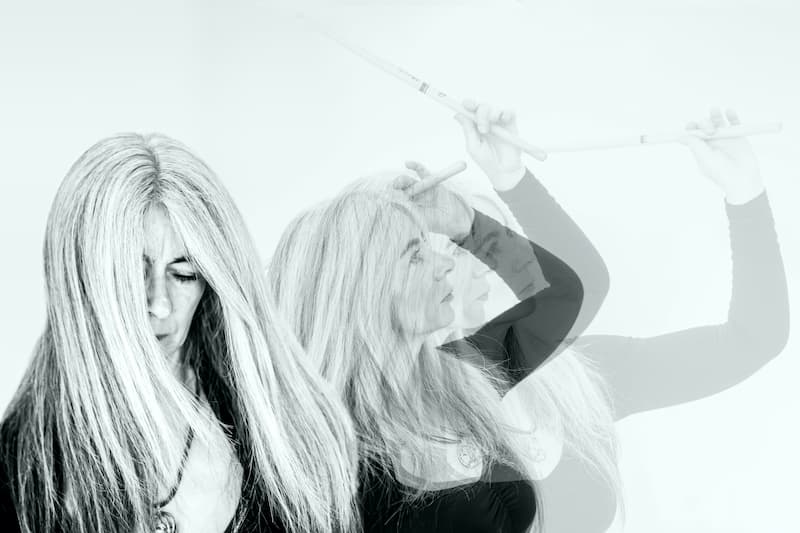 How do you feel about coming to the European Capital of Culture where, at the beginning of the Other? Europe programme arch, you will perform together with the musician Mezei Szilárd? What can the Novi Sad audience expect from your joint performance in the oldest theatre in Serbia and what kind of energy do you bring to the stage?
I am very much looking forward to visiting Novi Sad, a city I have not been to before. The concert with Mezei Szilard and his ensemble will be a totally improvised performance of approximately 60 minutes. I shall play one notaed piece of music for solo percussion and audio tape called 'Piece for Dance' by a British composer James Keane, otherwise all other material will be improvised. This form of music-making is something I very much enjoy. The audience and performers will start from the same point – no programme notes, no idea who will begin playing or what or how the performance will end. Everyone is completely listening to the present moment when improvising and you know it can never be replicated.
You have previously collaborated with Mezei Szilárd, and you have a joint album of improvised music called The Core-tet Project. How would you describe your cooperation?
This project was my first and only time collaborating with Mezei Szilard. We had not met before making this recording. That is what is so unique about improvisation – one can stand up on stage never having met the musicians one is performing with. I'm very much looking forward to sharing a stage with him and the amazing musicians from his ensemble whom I have not met. I love the fearlessness of Szilard's playing, his absolute technical command and his extraordinary creativeness – a very special and unique musician.
At the age of 12, you lost your hearing, but that did not stop you from becoming one of the world's music stars who inspire us with their work. You perform barefoot to feel the music with your whole body. Describe to us what many admire, but fail to understand – how do you feel sound, as well as low and high tones?
This is too complicated a subject to put into a few sentences as sound, hearing and acoustics are so complicated. To overly simplify things, low sounds are felt in the lower part of the body and higher sounds in the upper part. For me I receive the emotion from creating the music myself rather than being a listener of someone else's music. Receiving sound vibration as a listener (audience member) is very different to being the participator or creator of the sound. We all physically feel sound in some part of the body whether through our fingertips, scalp, cheek bones, feet, chest and so on but one has to truly concentrate and focus on that in order to perceive the impact and resonance of the sound's journey.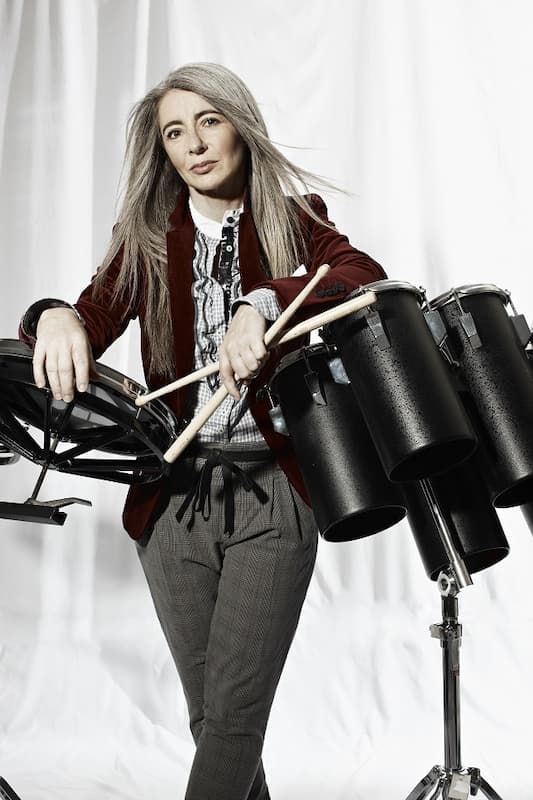 You once said that you spent a lot of time in your youth, with the help of teacher Ron Forbes, perfecting your ability to detect vibrations. How did the path of improvement go?
This was the initial stages of discovering that the body was almost like a drum shell in that it vibrates. When we speak and put our hand on our throat, we feel the vibration of our voice. I cannot tell the difference between the pitch C and C sharp but I could tell the difference of a C and A although I would not recognize what those pitches are. My time with Ron Forbes was when I moved away from wearing hearing aids and thinking that all sound had to come through the ears, to taking the aids off and concentrating on opening up the body like a resonating chamber.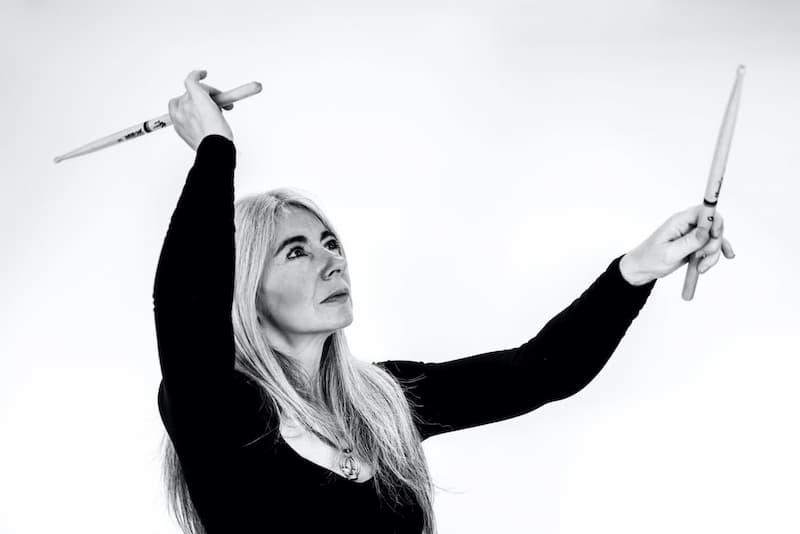 Your exceptional musical creativity is full of prestigious awards – so far you have been nominated five times for the prestigious Grammy Award, you have won it twice, and you are also the winner of the Polar Music Prize, which is considered the 'Nobel Prize for music'. How do you look at it from this perspective? Do they inspire you additionally, or perhaps defy some prejudices?
These recognitions are very much appreciated because they allow time for reflection. They also give encouragement to keep developing. Awards can sometimes make people to become complacent and comfortable or they can allow people to slow down but they can also allow people to keep pushing their boundaries and ask more questions about what they do what they do, how they do it and most importantly why they do it. Thankfully, I fall into the latter thought process! I like to peep round the next corner or open the next door to see what is there.
What does music mean to you?
Music is a form of medicine. It is there to connect people. It could be a single sound or a mamouth symphony. It belongs to every citizin of the world in all forms and degrees. It is the binding force of human beings. Life begins with music and it ends with music.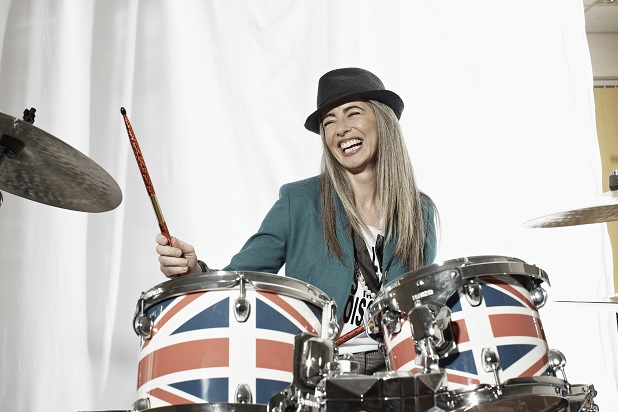 Do you think that there is always room for personal development and progress in an already brilliant career like yours? Is there more to be learned and improved?
Absolutely! Life is a never-ending journey of discovery, reflection, renewal. I feel myself like a child experiencing something for the first time. I don't think of myself being a percussion player of however many years but instead 'this is my first day playing percussion' – what can I do today at this moment. I love the feeling of discovering something for the first time no matter how basic. It's so important to be humble and respectful of everything out there so that we all learn, share and connect together.
Music has brought you a lot; you have collaborated with big names in music. Is there anything you had to give up for the sake of the career?
I don't feel I have had to give anything up or compromise in any way as everything has felt the right decision at the time. I don't have any regrets and I feel success is when the inner voice and physical being are compatible and working well together.
One could say that you are a 'conqueror', not only of applause and awards, but also of mountaintops and heights, since you climbed Kilimanjaro and completed a flight course. Besides music, what motivates you the most to conquer?
It is simply to make the most of each day. That does not mean keeping busy all the time but to keep listening to what you feel can make a difference. Finding the physical and mental balance to where one is at the time is what makes me happy. If the inner self is working then it is easier to deal with external happenings.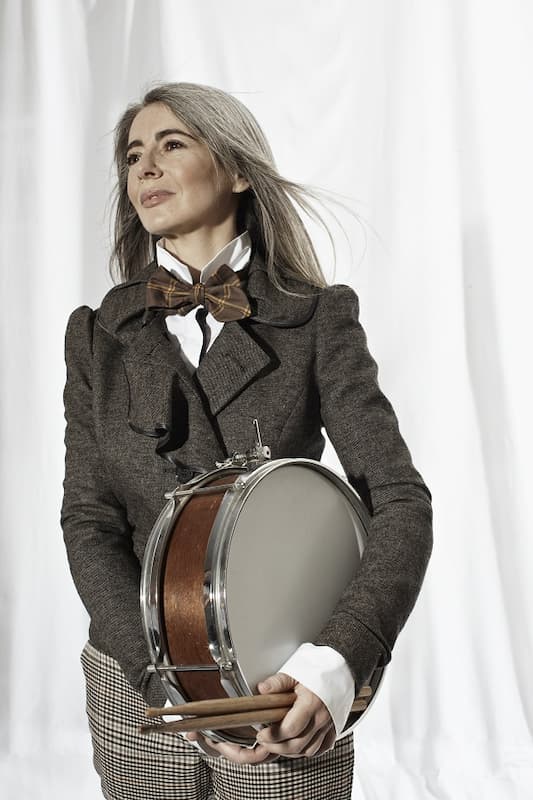 What is the wisest thing you have learned in life?
Listen to your inner chatter as a necessary and important activity. Give your inner chatter time. This will determine many of the actions we make.
Author: Marina Marić
Photo: Philipp Rathmer/Brigitte, C.Payne, Kaupo Kikkas