The 'Comic, Heritage and Contemporary Art' conference, which is taking place within the Comic Book City at Fabrika in the District from 28 to 30 October, will gather renowned comic book artists in the European Capital of Culture. We will have a unique chance to find out how comic book artists think, the relation between comics and other forms of art and how the ninth art has developed in Europe. One of the renowned artists coming to Novi Sad on this occasion is the Austrian comic book author Ulli Lust. She will open the mentioned conference held within the international project Remix Comix with her introductory lecture.
Ulli Lust is a comic book artist who has a rich experience in the field of urban reporting through visual storytelling. She made inspiring reportages about Berlin and Halle, with detailed picturesque stories describing scenes of city life. We are about to learn more about graphic journalism and documentary storytelling techniques from Ulli Lust. She will also talk about her ideas and share them with the Novi Sad audience.
Furthermore, Ulli Lust is the author of the heartrending and powerful book translated into 10 different languages, Today Is the Last Day of the Rest of Your Life, for which she has won numerous awards. That is one of her published books which, through drawing and texts, imaginatively narrates about a specific upbringing and life on the street.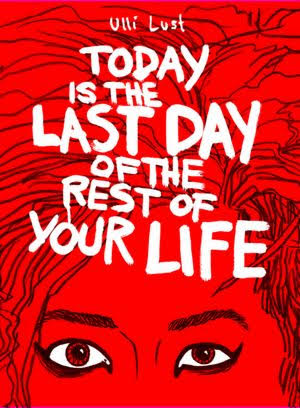 In anticipation of a unique chance to get to know the amazing Ulli at the conference and find out how she experiences cities, streets and people through drawings, we had an interview with the artist for Visit Novi Sad.
You are making a guest appearance in Novi Sad for the 'Comics, Heritage, and Contemporary Art' conference, which you will open with your lecture. How do you feel about coming to this year's European Capital of Culture? Is this your first time in Novi Sad?
Yes, it is my first time in Novi Sad, and I am looking forward to visiting Serbia for the first time, too. I had many Serbian friends in Vienna, where I was living in the 90s. Cities, which are announced to be European Capital of Culture always offer many different interesting art events during that period, so I am curious about what is happening in Novi Sad.
Have you explored the Serbian comic book scene so far?
Not really. I know Aleksandar Zograf and Nina Bunjevac, but she is living in Canada.
What can the Novi Sad audience expect at the opening of the conference, and what kind of knowledge will you share in the European Capital of Culture?
Twenty years of experience in the field of documentary drawing and graphic storytelling is something I can bring up for the discussion. I will show images, read some short scenes and share insights about the work process and other questions, which are not mentioned in the books itself.
What are the role and importance of graphic art in documentary reporting? How do you see it?
In documentary storytelling, I describe real-life events, places, people, conflicts, etc. using the medium of comics. When it comes to painting, I have all the means of visual communication at my disposal, from naturalistic painting reproductions and replicas to symbolic signs. Drawing can transfer different levels of our perception, i.e., our vision, into images. For example, I can draw mental images, things from the past, but also explore and create the future. It is also significant to present readers with different forms and types of presentations. When it comes to drawn reportage and reports, average contemporaries think of naturalistic images that, like photographs, require apparent objectivity. The drawn reportage has a large 'box' of stylistic forms of presentation, which have yet to be discovered.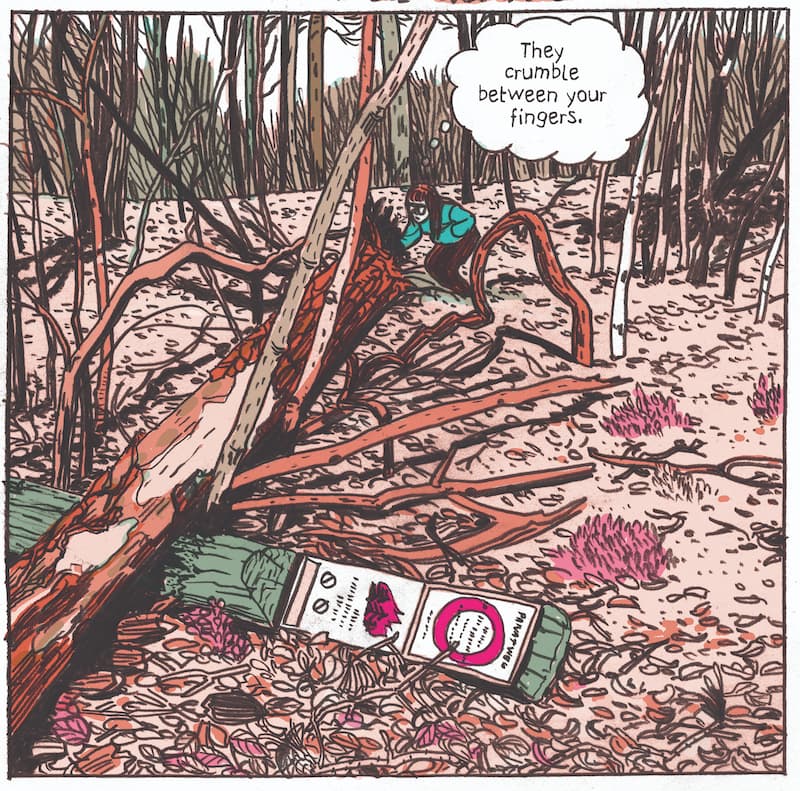 How did your experience with urban reporting help you in creating a story as complex as the one in your book Today Is the Last Day of the Rest of Your Life? How do you understand the importance of this powerful novel that has been translated into 10 different languages, and for which you have won numerous awards? How major is the impact of this work?
My first comics were documentary observations of everyday life, and I was looking for material for a long comic reportage, i.e., for a documentary-graphic novel. The first such attempt, about the history of a Berlin theatre, remained unpublished at 120 pages. It just wasn't good enough to be published. Shortly after that, my partner, comic book artist and author Kai Pfeiffer, convinced me to use a chapter from my life as a topic. I wasn't that interested in autobiographical storytelling before, I only occasionally appeared in comics as a person in the form of an observer and questioner.
I have such a role in the comic Today Is the Last Day of the Rest of Your Life, but as the main protagonist, I can be more introspective. The young woman in the book is extremely curious when it comes to meeting people and living a different life. Furthermore, she shows enormous openness, especially towards adventurous and sinister characters. Today's readers sometimes find it hard to bear, but two heroines, two punk girls, made everything that society rejected quite attractive. This trip to Sicily was an experiment in deliberate irrationality, which is not advisable to follow. Today, I still experience curiosity about a different life in my daily observations.
During the 90s, you moved from Vienna to Berlin. Despite both of these places being known as cities of culture, the Berlin scene seems to be more accepting of alternative arts, such as cartooning. Has Berlin opened some doors when it comes to art, that Vienna might not have done if you stayed there?
My last big comic book, How I Tried to Be a Good Person, ends with a personal decision to move to Berlin for half a year to study art. Berlin was too exciting and artistically challenging. In Vienna, I could not meet so many like-minded people. In Berlin, I was introduced to a lively, artistically experimental, and curious comic scene and two art colleges. Illustration and narrative drawing were studied there. There was no such thing in Vienna, and if I had stayed in Vienna, I probably wouldn't have drawn comics because this job requires a lot of practice and patience. As a self-taught comic artist, I would not have reached this level.
What does your creative process look like? To what extent is it more challenging to create a graphic novel that is also characterised by writing, as opposed to a painting?
In comic books, all the images must be connected. Each page must have its own dramatic arc. All characters, emotions and scenes must be readable, and readers should literally forget they are reading them. They need to experience the story and be driven by the events.
When you are not creating, what activities do you enjoy the most?
I enjoy walking very much. Stray around, formerly in the city, nowadays I prefer nature. Walking through a forest or wild landscape makes me very happy! I have always been interested in historic events and societies. I like to visit prehistoric sites and to read about it since nearly 30 years now.
Author: Marina Marić
Photo: Ulli Lust