Multicultural and multi-confessional Novi Sad is rich in cultural monuments and the religious landmarks that adorn it, and at the same time are witnesses of history. One of these is the oldest preserved public monument in the city, which many do not know about – the Epiphany Cross, i.e. the one in the gate of the Cathedral Church of the Holy Great-Martyr George in Pašićeva Street.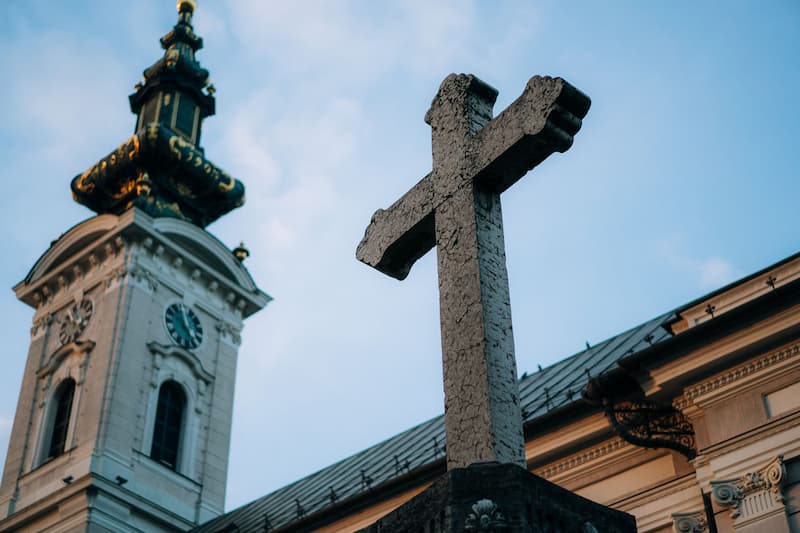 The monument, by the unknown author, is a kind of testament to the devotion of the Orthodox people to the church and religion. It is made of pink marble and is about five metres high. It is an example of classicist sculpture of the Austrian variant of Louis XVI in this area, from the second half of the 18th century. It is difficult to find the first data about the monument, because the records indicating the exact year of creation were devastated in the terrible bombing of Novi Sad during the Uprising in 1849, when the archives of the Eparchy of Bačka burned down, and the archives of Novi Sad itself was partially damaged. What we know for sure is that the cross was originally located at the very corner of today's Zmaj Jovina and Miletićeva streets, near the former well of Sava Vuković.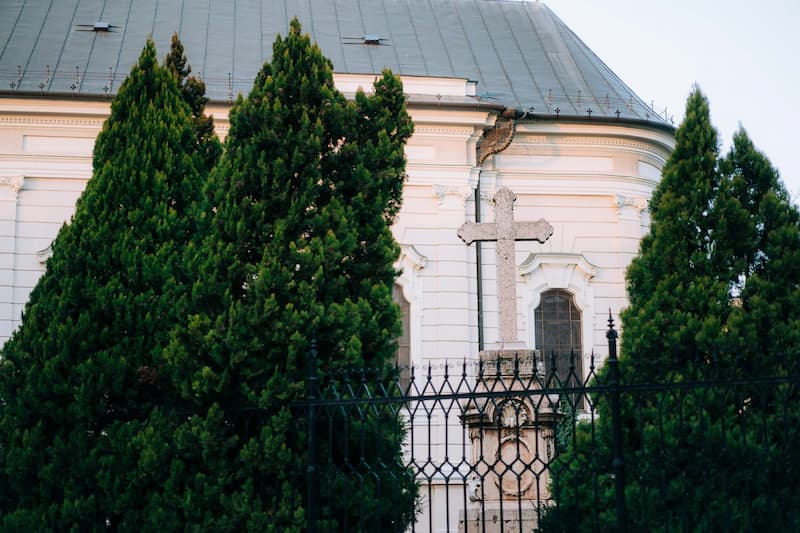 The Serbian benefactor Marija Trandafil reconstructed it in 1867. The monument stood undisturbed at the corner of the mentioned streets until 1909, until Novi Sad got tram traffic. As the tram line was supposed to pass through Zmaj Jovina and Pašićeva streets all the way to Temerinska Street, due to the work on laying the rails in 1910, the cross was first moved in front of the Bishop's Palace. It stayed at the location for four decades. However, in 1957, it was moved to the port of the Cathedral Church and this was a compromise solution with the communist authorities of the time who demanded that Orthodox symbols be removed from the streets of the city. A monument to Jovan J. Zmaj was later erected on the site of the Epiphany Cross near the Bishop's Palace.
Photo: Vladimir Veličković