A city that nurtures and lives culture deserved a place like the District for a long time. Now it is a meeting place for different arts and artists, a place that contributes to the development of a new audience, but also an important part of the tourist offer. The renovation of the District is a significant infrastructural undertaking and is one of the most significant positive consequences of the European Capital of Culture title, according to research by independent evaluators of the University of Novi Sad. Today, the District as unique spatial legacy to the city, combines the industrial heritage of the city with the artistic scene, preserving the authenticity of the Liman area. Eva Riccio, a participant in the Legacies of Architecture conference, which took place in Novi Sad during the Kaleidoscope of Culture, spoke about the importance of the space conversion.
Eva Riccio is a representative of the La Friche la Belle de Mai cultural centre from Marseille. She worked on the adaptation of a space similar to the District in the early 1990s. On the remains of the old tobacco factory in the former French ECoC, 30 years ago a new complex, a cultural centre, was born, which Eva Riccio presented as a guest in the renewed District. On this occasion, she shared her experiences and emphasized the importance of the restoration and protection of the city's architectural and industrial heritage, but also added that we should constantly develop strategies for the future of architecture that we wish to leave to our fellow citizens and to the next generations.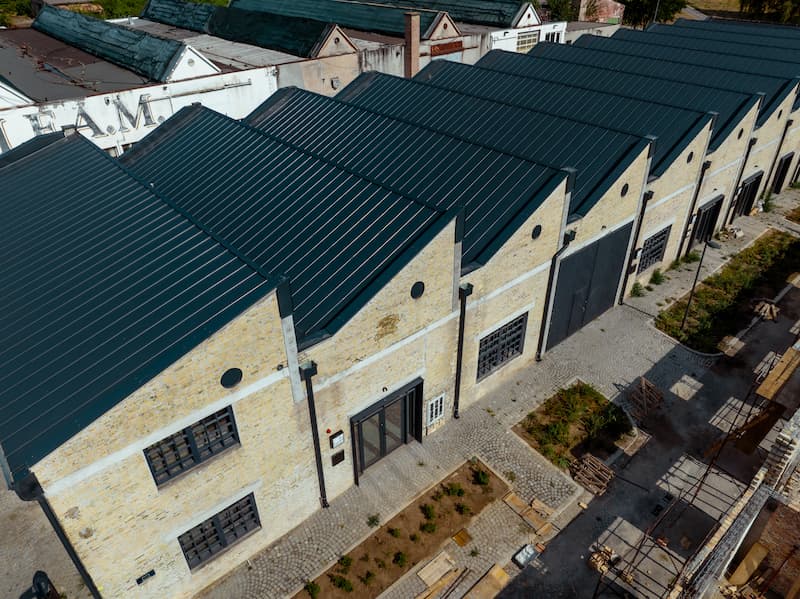 How important is the adaptation of old and dilapidated buildings and their transformation into new cultural places, especially when it comes to old factories and industrial heritage?
I think it is extremely important. First, to adapt and renovate the spaces that already exist. Therefore, instead of ruining what is already available to us, the places where something has already happened – they are not empty spaces yet places to which we are bound by memories and a rich heritage – become spaces were we can implement something. Our experience from France, when it comes to Marseille, tells us that cultural and artistic activities can create a new synergy with the environment, and make public spaces accessible to people from different milieus. All this creates a new dynamic and is one of the manners to create a new city.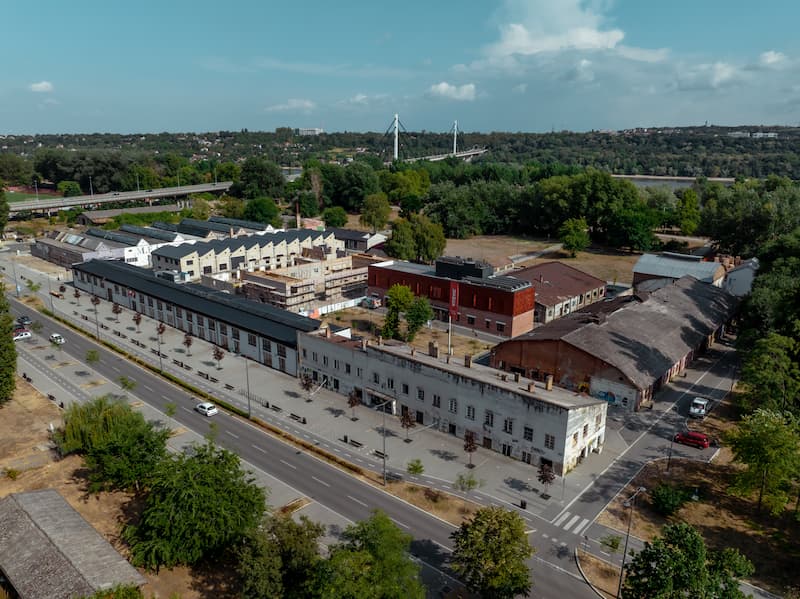 Are such projects of restoration of existing buildings and their conversion slowly becoming a new trend in Europe and the world?
Definitely yes. In recent years, this kind of transformation of industrial zones into cultural and social places is becoming more and more emphasized. It is a huge and positive change on many levels, creating a sense of community and social engagement for our city. The citizens come back to these spaces that have been closed and abandoned, sometimes even for years. We preserve what is available to us in our own community.
We would agree that it is easier to build a new complex than to create facilities on the foundations of something that once had a completely different purpose. How do you see it, why do we engage in these long-term conservation processes?
I do not think there is just one answer. My experience from La Friche says that the process of creation is the most important. It is not easy to create an object and fill it with works of art. The question is what do you want to achieve, to whom to show these works of art, for what purposes to use them. In France, we went through different public policies, we wish to create art, to present it to the public, to democratize and socialize it. Now we are changing practices and turning to digital practices, where people learn independently, where they see and share things, build capacity and create art in their homes. When we invest in those buildings, we wish that heritage to inspire us. Those spaces are once underground, destroyed, but that is a whole aesthetic, because those spaces are specific. Artists do not create in a space that is completely clean, white like a sheet of paper, but it is the space that gives them a special emotion.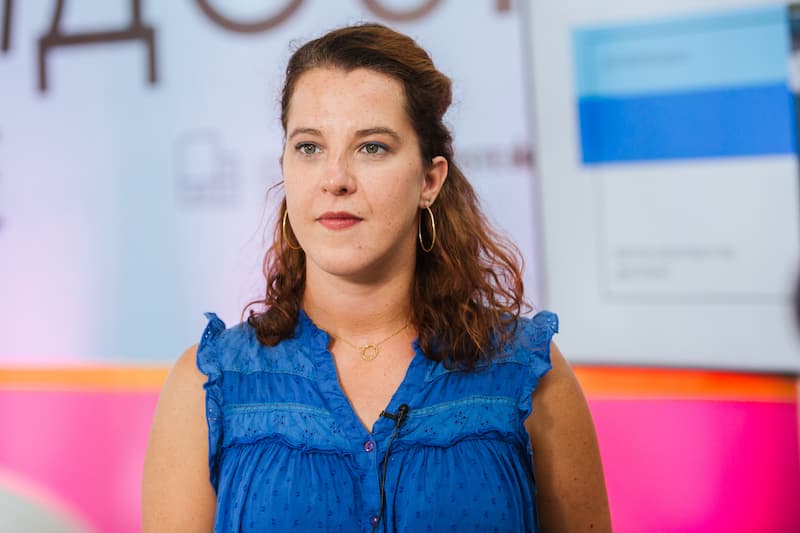 How much do we know in general about restoration and protection, and giving new purpose to objects? Is the process laborious?
Yes, it is not easy at all, but I believe that the local government has the task of raising awareness of the importance of these renewal activities in the cultural and social domains, but also in terms of creating new jobs, learning new skills, cooperation between sectors, etc. This type of work has existed for maybe 30 years or even more, but now we clearly see how the public, private and civil sectors are aware of the positive changes that are born from working together and restoring such spaces.
Author: Marina Marić
Photo: Vladimir Veličković, Filip Petronijević