'There is a brochure with instructions and tips on how to behave in case you become a migrant, and people here say, 'Take it, you never know when it may come in handy', which is frightening, but it is the reality of the world we live in. I hope that this programme, which is dedicated to migration, will raise awareness that anyone, at any time, may need that booklet', said one of the best contemporary artists, Taus Makhacheva, whose artwork is part of the exhibition Migrations in Art – Art of Migration, which is on display at the Gallery of Matica Srpska until 30 April as part of the European Capital of Culture Migrations programme.
Taus Makhacheva is an extraordinary artist who found her expression through video art, as well as installations and performances that critically examine what happens when different cultures and traditions meet each other. Through her works, which are often witty, Taus Makhacheva explores the complex connections between art history, politics, the past, and contemporary culture. Her works of art are exhibited in famous galleries around the world and can be seen in cities such as Ontario, Paris, Los Angeles, London, Turin, Baku and many others.
Taus Makhacheva was a guest of the Gallery of Matica Srpska in Novi Sad, where we had a talk with her on the topic of art and migration. She also shared her impressions with Visit Novi Sad.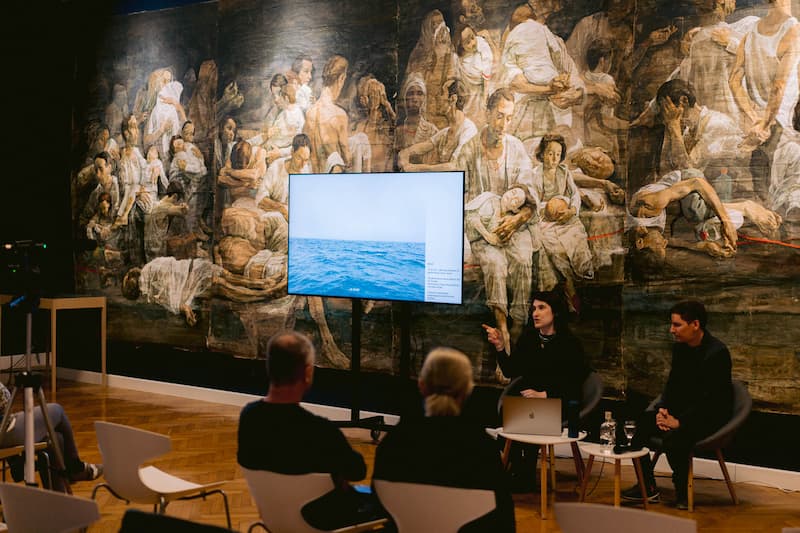 How does your participation in the exhibition Migrations in Art, Art of Migration differ from your previous works?
Fortunately, or unfortunately, all my projects differ from each other. It's a matter of choice as well, I think you can choose to paint the door handles your entire life, to create your style and develop the market, but I'm not overly interested in that; in my work, you can see a dysfunctional Soviet gym, you can see a circus inhabited by something you could call a writing style like magical realism, you can see jewellery, you can see balloons, so you notice that those are completely different works, thankfully. But the thing is, it's the only way I'm interested in it all because otherwise, I'd be working on something else. With each piece, I try to try something new and see what forms the work itself requires. In the beginning, everything is just a cloud of words and conversations, and then when you let it stew for a while, when you digest it all – and I think that 'digesting' is the keyword for my methodology and work – something comes up.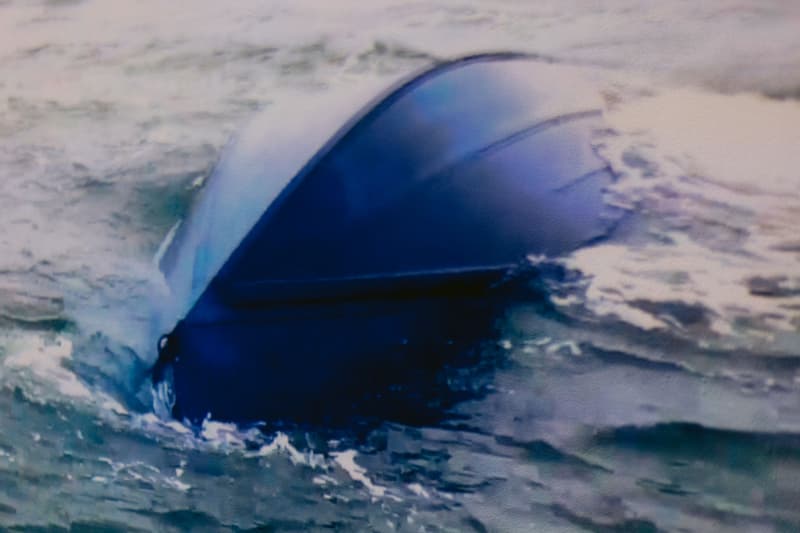 How would you describe your work and art, and how did you contribute to the exhibition at the Gallery of Matica Srpska?
I think I'm resisting things. Whether it is walls, institutions, or various structures – and I think that lately my work has been largely related to methodological experiments, such as various pieces. The pieces range from a set of jewellery to a balloon woven from a nine-meter fabric that wants to fly but can't. So basically, I think it's about various forms of resistance and I really believe that art has a generative function, as if there always has to be some kind of opening at the end.
My contribution to this exhibition is a piece that is necessary not only to see but also to hear. It is a work called 'Bida', and it is dedicated to a large number of invisible people, those who were made invisible, or missing boats in various waters. One of the main sources for my work was a video from the forensic oceanography Left-To-Die Boat, which is an analysis of an attempt to save a ship full of people seeking refuge. When I made 'Bidu', I was very aware of that work and I was aware of the so-called migrant crisis in Europe, and I was aware of my sense of paralysis and helplessness, so I thought about what I could do, whether art could be what to do and can I do something about these invisible waters.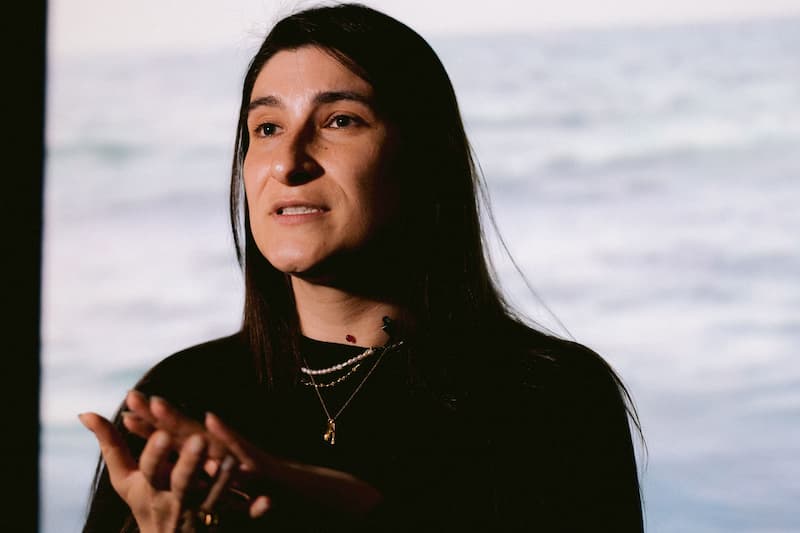 When we talk about culture, what do you, as an artist, consider your obligations?
I think I just have to be honest with myself. Also, there are moments in my work when I'm really sad and those are the moments when the work doesn't come into its own, when I haven't found the form and words, and when it's just not there yet. The rest of the time I really enjoy the process, but when it doesn't go well I can't 'make something work', it's not me, so it's related to the fact that I have to be honest with myself and stay consistent with myself and my work.
What is the connection between art and migration for you?
Even when we look at this exhibition, and when we see historical examples, Chagall, for example, you see points, you see a map of travel, and I think travel is geographical, but it is also an empathic form of travel. I think there are a lot of extremely empathetic people in the art world so they can empathise with other people's experiences, and I think the more you travel through geography and through pain, unfortunately, the more able you are to connect with other people and understand their experiences, which allows you to create completely different works of art.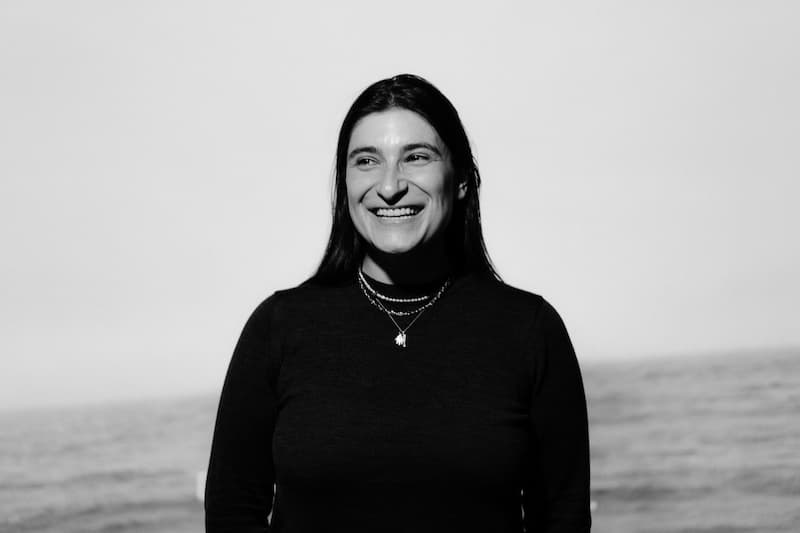 What are your first impressions of Serbia and Novi Sad?
I really enjoy the directness and reality of everything. That feeling is very noble.
The accompanying programme of the exhibition Migrations in Art – Art of Migration includes expert-guided tours through exhibitions as well as art lectures, talks with artists and film screenings. The films that will be shown are Little Palestine, Diary of a Siege, The Man Who Sold His Skin, and Fire at Sea.
Author: Feđa Putnik
Photo: Vladimir Veličković