The programme of the European Capital of Culture throughout April and the first half of May is divided into three parts: Schools of the Future (4 April – 27 April), Flags of the Future (28 April – 30 April) and Fairy Tales of the Future (1 May – 15 May), and brings us many workshops, plays, exhibitions, concerts, and performances for young people. We talked with the coordinator of the third programme arch, Aleksandra Manojlović, who is participating in the realization of this event, which will turn Novi Sad schools, cultural institutions, and the network of cultural stations into new centres of knowledge.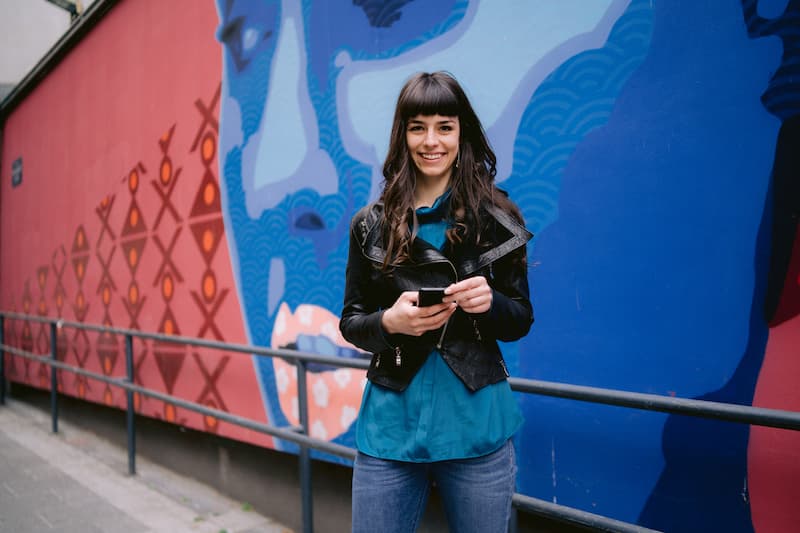 Drawings Travel Through Time
Aleksandra Manojlović: Between 28 and 30 April, I invite you to the Creative District for the Flag of the Future programme, sponsored by IDEA, A 1 Serbia and DDOR. It is a socially engaged programme that will present exhibitions, shows, plays, circus and dance performances, and concerts that answer important questions such as children's rights, brain drain, ecology, mental health, and inclusion. I would especially like to emphasise that the content of the programme is created by children and young people, and that is why we will have the pleasure to witness their perspective on society and the issues that concern them. Thus, the exhibition Drawings Travel Through Time shows the retrospective development of children and youth and their perspectives on various dominant social and cultural values and trends in the last 70 years. The exhibition was borrowed from the archives of the Centre for Art Education of Children and Youth of Vojvodina, which has more than a million artworks of children and youth from 110 countries, namely India, Japan, China, Egypt, Italy, France, Belgium, Netherlands, Spain, FR Germany, Czechoslovakia, Romania, Hungary, Poland, Soviet Union, Greece, Lebanon, Syria, Tunisia, Romania, Croatia, Bosnia and Herzegovina, Albania, Slovenia, Macedonia, Mexico, and many others.
Leave or Stay?
Aleksandra Manojlović: The display of art flags on the Suba's Plateau, Leave or Stay?, which will be exhibited from 28 April to 18 June, deals with the issue of brain drain. The departure of highly educated and/or able-bodied young people from the country is a topical phenomenon that is a real and widespread phenomenon, not only in Serbia but also in many other European countries. Therefore, the question was asked whether to leave or stay is a challenging topic for young artists, who themselves are facing the same dilemma. Students from seven art academies from the region will take part in the exhibition – from Novi Sad, Timișoara, Osijek, Pécs, Cetinje, Belgrade, and Banja Luka.
Jazz Marathon in the Creative District
Aleksandra Manojlović: The Flags of the Future music programme will begin with a unique jazz marathon of seven young jazz ensembles from past, present, and future European Capitals of Culture. The concert evening on 28 April will show new tendencies and directions in European jazz music through the performance of the following bands: Arthur Possing Quartet as a representative of Esch-Sur-Alzette 2022, Sheep Got Waxed as a representative of Kaunas 2022, Any Key Trio as a representative of Tartu 2024, Kijube as a representative of Veszprém – Balaton 2023, Hauptman as a representative of Maribor 2012, Purple is the Color as a representative of Linz 2009, and drumbooty as a representative of Novi Sad 2022. The next day, 29 April, we will have performances by Nu jazz bands and DJs, a combination of music styles (hip-hop, acid jazz, jazz electronic, deep house and broken beat) presented by the band Abase led by Szabolcs Bognar – Hungarian producer and multi-instrumentalist, and Tommaso Garofalo, also known as Turbojazz, as well as Frontline Vibers led by Zsolt Argyelán. On Saturday, 30 April, 27 young, well-established bands and performers will go on stage. Although we talk about a multitude of genres and musical expressions, these artists together bring the experience of the future of the local scene – from trap and electro sound to 'heavier' guitar melodies. 'I can't go against everyone alone' says one of the bands that will perform, Porto Morto from Zagreb. That is why we are gathering new tendencies that will bring the spirit of youthful unity to the Flags of the Future with their ideas and values. Xanadu, Tam, Kene Beri, Nihil, Ba$ha, Bigru Paja Kratak, MickaLifa, Zoi, Skier and Yeti, Peki Pele, Sitzpinker, Luka Rajić, KOIKOI, Fantom, Piqued Jacks, Monohrom, Koala Voice, Nemanja, Porto Morto, Scheiserbiterlemon, Yusyus, Sebastian Schund, DJ Bend, No Filter, Stevie Whisper, and Feloneezy await us at one of Creative District's four stages.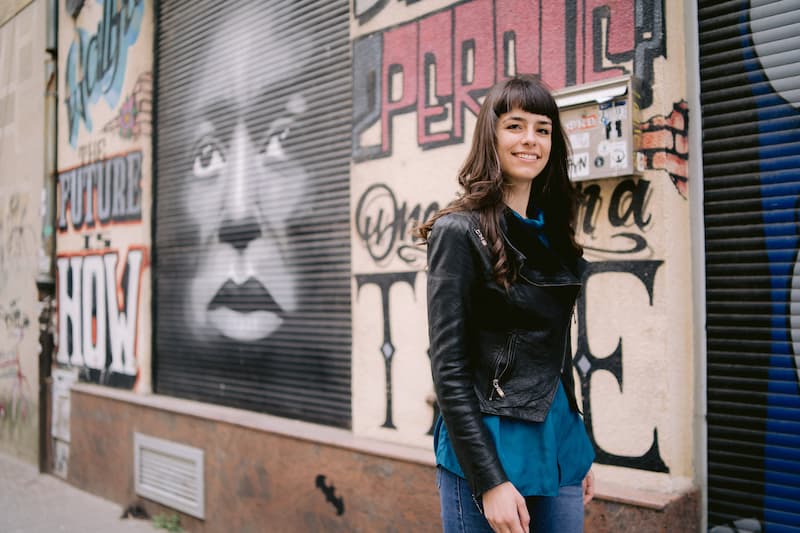 Theatre Festivals in Novi Sad
Aleksandra Manojlović: Within the Fairy Tales of the Future programme unit, from 7 to 15 May, we will see over 35 plays in the Novi Sad centre and its surroundings. I would like to single out two international theatre festivals, intended for both children and young people.
The Youth Theatre will gather professional theatres and theatre troupes from Europe and Serbia as part of its first international theatre festival for children and youth. We are opening the Novi Sad Theatre Festival with the spectacle Gulliver's Travels. Gulliver's Travels, a Grand Guignol performance on the streets of Novi Sad, will introduce both small and older children to a real adventure. The festival selection between 7 and 15 May consists of professional theatres and troupes for children and youth, such as the legendary Guignol version of Alexandre Dumas' novel The Three Musketeers, which is the most internationally successful Czech theatre play year after year, with numerous awards and performances in more than 35 countries on three continents. Gerda's Room, produced by the Osobnyak Theatre, will introduce the audience to the world of the Snow Queen. An award-winning play, with two Golden Masks for the best actress and the best director, awarded to the most important plays from all over Russia.
The Invasion (UPAD) Theatre Festival, started three years ago by the Student Cultural Centre of Novi Sad, is organised from 9 to 15 May at the SCCNS Factory. This theatre festival is part of the European project Be SpectACTive! which deals with audience development. The basic idea of The Invasion (UPAD) is to promote and popularise theatrical art for young people, and all performances in the programme were chosen by active young spectators. Be SpectACTive! is an international project implemented within the EU programme Creative Europe – Culture, which brings together 19 partners from 15 countries across Europe. Hello everyone, the play by Reflektor Theatre takes place in a virtual and real space. The play problematises the issue of influencers and is especially attractive to young people because it uses new media, mobile, internet, social networks and has a bit different format – it lasts all day. The production of the Dublin Theatre Festival presents the play Root, which combines ecology and performance and examines the importance of trees in our ecosystem – from the perspective of the plant. The play The Second Map, produced by the Ameno Collective from Spain, is an unofficial map showing other routes. New maps are created using the sightseeing tour format, based on memories and stories that belong to people in different cities. Do not miss it!
Photo: Vladimir Veličković