Luxembourg choreographers recently held several dance workshops in Novi Sad that included young Novi Sad dancers. The Choreo Chroma project is a part of the Schools of the Future programme connecting the two current European Capitals of Culture – Novi Sad and Esch-sur-Alzette, and workshops for young dancers were held in one of the most important cultural institutions in our city.
The Pavle Beljanski Memorial Collection was recently the centre of artistic and dance performances where young dancers played with choreographers Giovanni Zazzera and Rhiannon Morgan, guests from Esch-sur-Alzette, a city that also holds the title of the European Capital of Culture this year. These Luxembourg choreographers, together with the painter and visual artist Chantal Maquet, organised workshops for the audience, and then a work-in-progress performance, inspired by works of art from the collection of Pavle Beljanski, as well as other activities that combined dance and painting.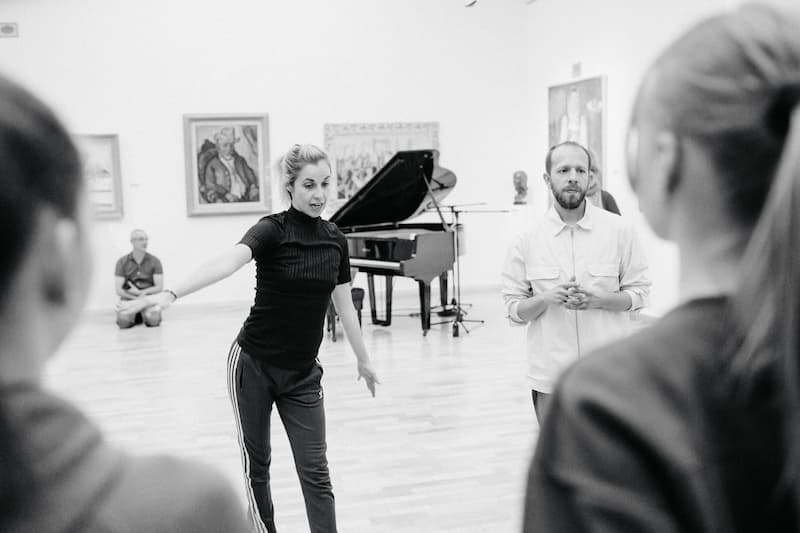 The project was developed through a partnership between the Pavle Beljanski Memorial Collection, the LUCODA dance association from Luxembourg and the Bewegend Beeld Foundation from Rotterdam and was conceived through the Tandem Capitals of Culture programme.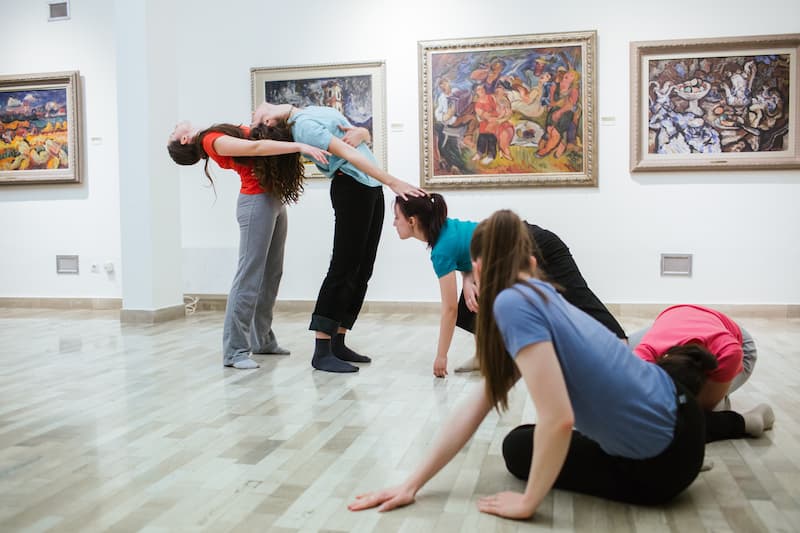 As choreographer Rhiannon Morgan explains, Choreo Chroma is a project launched almost three years ago, and it all started with a meeting of European Capitals of Culture, specifically the partnership between Esch-sur-Alzette in Luxembourg, European Capital of Culture 2022, and Novi Sad, which held the same title this year.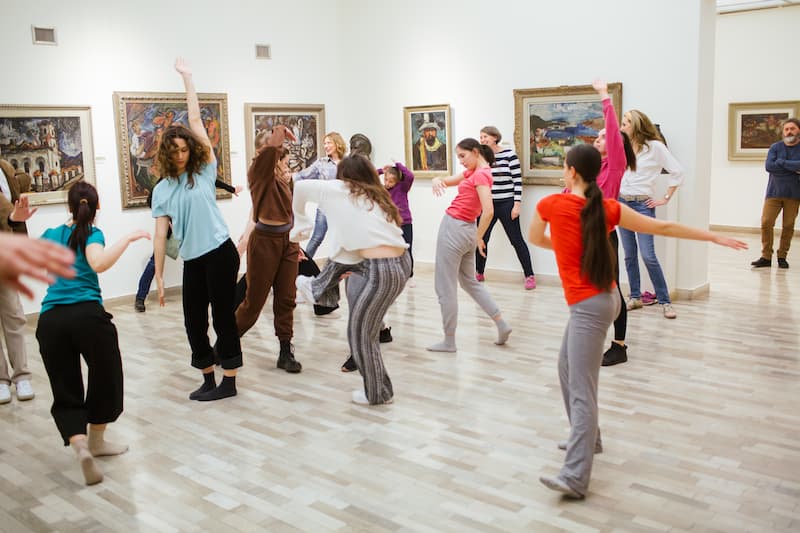 'The first meeting was held almost three years ago and thus began the process of cooperation in which we designed this performance and its various aspects, so here in Novi Sad we utilised a pedagogical aspect of it by working with young people, creating with them and teaching them about all our tools and methodology we use in professional creation', explained Rhiannon Morgan, while her colleague, choreographer Giovanni Zazzera, added that they will develop the idea with artists in Luxembourg in the coming period, followed by the world premiere of the Choreo Chroma project, on 22 and 23 July in Luxembourg. They will return to Novi Sad before the end of July to continue working with students and the museum on the opening of Sava Šumanović's exhibition.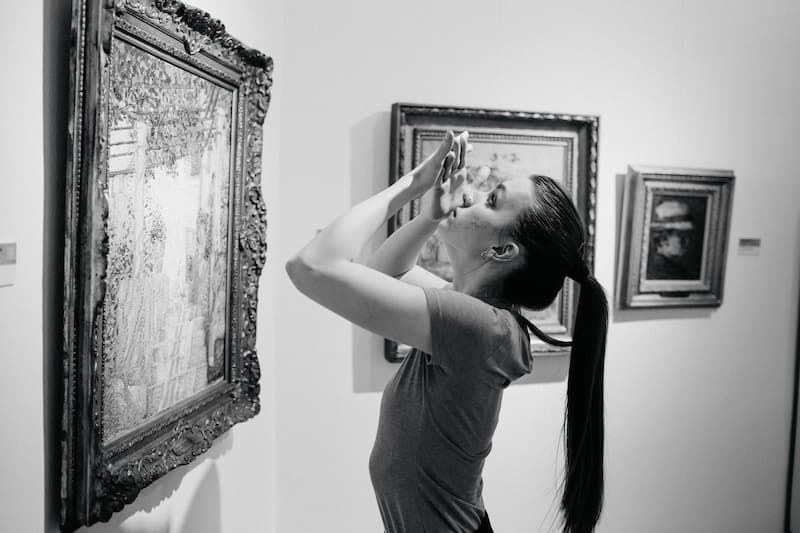 Rhiannon Morgan agrees that the beauty and uniqueness of this project are in the mixing of different cultures and the opportunity for Novi Sad students to learn something new, believing that this is a chance for them to create bridges between them and this environment in which we can learn from each other.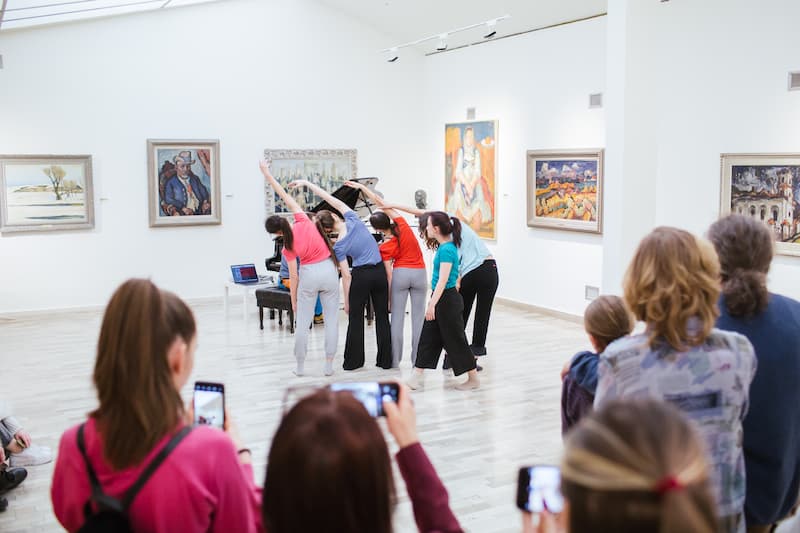 The choreographer Giovanni Zazzera points out that the transfer and transformation of knowledge is the foundation of the Choreo Chroma project and adds: 'What we do with this and all similar projects is the introduction of dance in museums and cooperation with young people to give them the tools of the methodology we're building and to see how can we create new spaces and new possibilities with them'.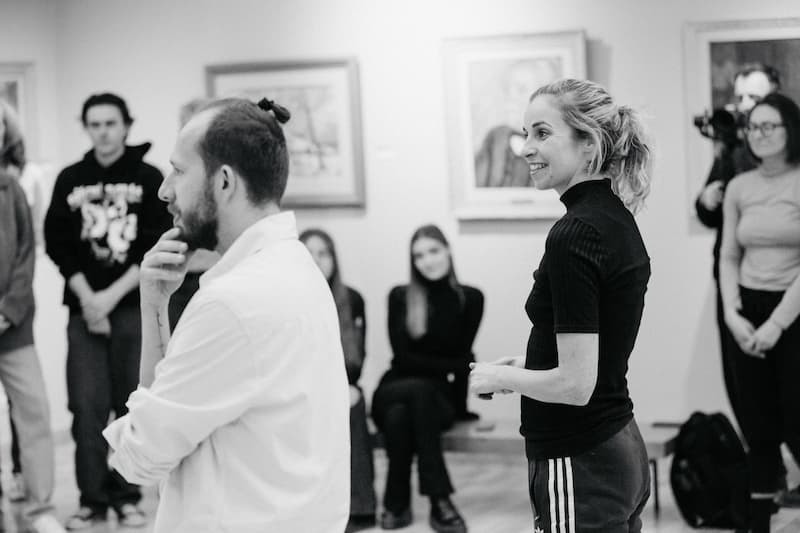 The choreographer Morgan accepts Novi Sad as her home, even though this is only her second visit to the European Capital of Culture, and she points out that the time she spent here was pleasant and enriching. 'Novi Sad is a lively city, there is a lot to visit, there are new modern parts, there are of course the Danube and nature, so I think there are many different influences that you can be inspired by and of course, the people in Serbia are very kind, open and hospitable'. Unlike Rhiannon, this is Giovanni's third visit to Novi Sad, and he points out that he discovered something new every time. 'For me, Novi Sad is a really nice experience. I never thought I would come here, but the opportunities provided by the ECOC allow us to get to know cities that have potential and a very rich cultural identity.'
Author: Marina Marić
Photo: Marko Pudić