The epic film saga defines the city of Novi Sad and Vojvodina as a space where Serbian culture and tradition are most closely intertwined with the European ideals and challenges of that time – Liberta – the Birth of a City, is coming to an end. For the first time in history, Novi Sad will be the topic of a film saga that talks about the origin and birth of the city, as well as the relations established among the residents that remain a model of behaviour today – togetherness, coexistence, and tolerance above all.
The film will have its premiere as part of the Fortress of Peace programme within the European Capital of Culture, one of the most important projects for the city, just as the film is important for Novi Sad, as one of the film's directors and producer Gvozden Đurić points out – adding that the story is much broader and much more significant for this area.
This is a tale that's, in its essence, a story about multiculturalism. An indication of that is that more than 250 years ago, people from this area were able to fight for their goals and ideas in a non-violent way, and that's also expressed in the fact that several different ethnic communities worked on it together. By doing that, they showed that some of the principles we strive for today were possible 250 years ago,' says Đurić, who describes the film as a story set in the 18th century and although it covers the period related to the founding of the city of Novi Sad, it's done in a way that the modern viewer can easily relate to.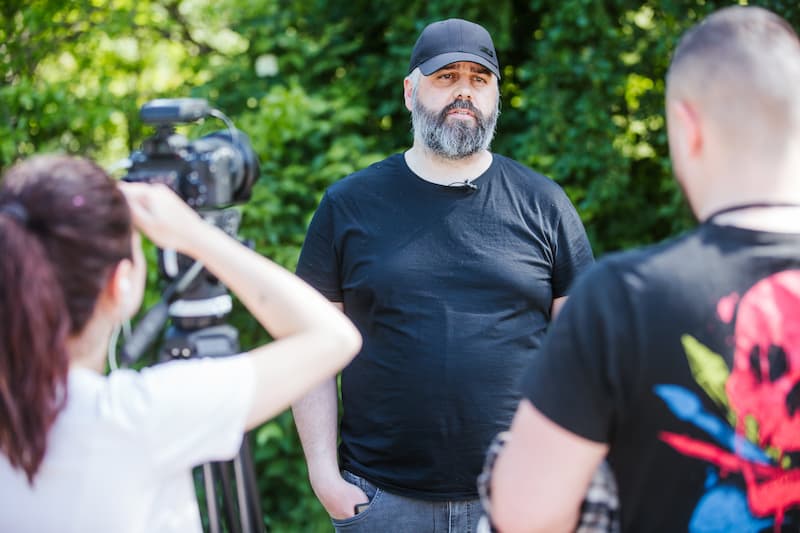 Actor Branislav Zeremski points out that there is nothing more beautiful for an actor than to wear costumes from a certain era and to participate in such a major production as the project 'Liberta – the Birth of a City'.
'This is something that is rare, and needed and, hopefully, there will be many more such projects, not only for Novi Sad but for our country in general. I think that the audience will enjoy one excellent story and one fantastic script, and I'm really glad that I'm participating, I'm just proud to be participating in a project such as this one,' says Zeremski, who believes that there should be more projects like this and that the state Serbia and other cities in Serbia have fun with their history and their origins because that is how we deal with our identity.
The director and screenwriter of this film saga, Žanko Tomić, pointed out that the main job was to actually find archival material and that they were looking for it from certain side sources.
'It's a period that history knows very little about. There is no archival material from before the Liberation Charter, so the main job was to find archival material, which we searched for in some side sources. From the materials that have been archived in other places, that concern the events that we are dealing with, and that was a very painstaking job,' says Tomić, adding that the story itself is very accessible because it's a political thriller with a touch of drama.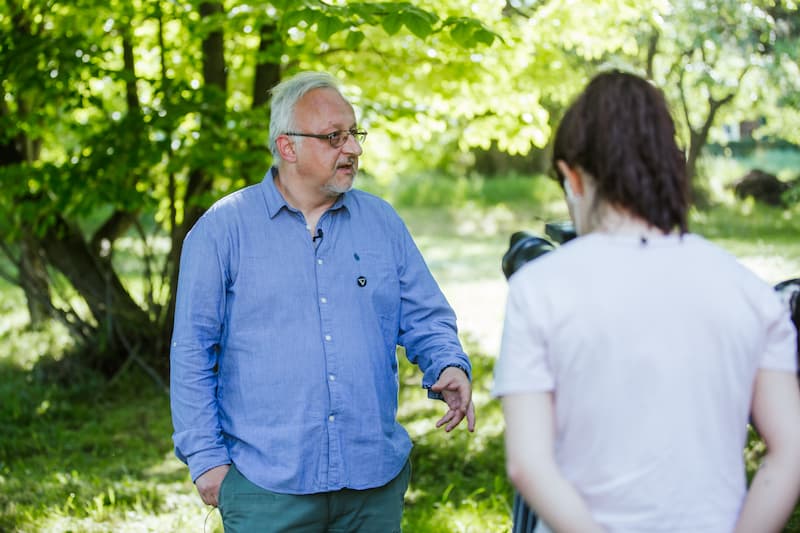 The premiere is scheduled for 17 July 2022, when the audience at the Petrovaradin Fortress can expect a real movie marathon until late at night
'Fortress of Peace' is one of the eight programme arches which make up the programme concept of the European Capital of Culture 2022. Detailed programme, programme book and all information related to the events can be found on the project website novisad2022.rs.
Photo: Marko Pudić