We invite you to mark the 26 June and get your tickets on time, because you will have the unique opportunity to enjoy alternating performances of eight symphonies prepared by more than 200 performers of the Belgrade and Dortmund Philharmonic as part of the Fortress of Peace programme. The orchestras will be conducted that day at the City Concert Hall by the chief conductor of the mentioned philharmonics and the author of the entire project, Gabriel Feltz, along with the Slovak Philharmonic Choir from Bratislava and four soloists from the Netherlands, Austria, and the USA. This epic marathon of classics in the European Capital of Culture will culminate with a unique performance of the famous Ninth Symphony and Ode to Joy under the open sky, at the Petrovaradin Fortress, starting, symbolically, at 8.22 p.m. Admission for the last open-air concert will be free.
The renowned conductor Gabriel Feltz visited Novi Sad at the end of March together with the director of the Dortmund Theatre, Tobias Ehinger, who often encourages cooperation with our artists and nurtures strong ties with Serbia and Novi Sad, the twin city of Dortmund. 'We need the spirit of music and art, especially in these times. Music connects nations and is understood without words. Music unites', Ehinger pointed out when asked why now is the right time for a complex European project such as the Beethoven Marathon.
We took advantage of the opportunity to talk to both before the intensive preparations for the marathon, which will be presented to the Novi Sad audience.
How would you describe the importance of presenting nine symphonies in one day, which the Novi Sad audience will enjoy in June at the Beethoven Marathon?
Gabrijel Felc: Thank you for this question because this is a very important topic for me. While I was developing that idea, my biggest motivation was not the feeling of competition in the sense of 'we will do it stronger, longer and better'. What was important to me was to feel and to travel, to experience the enormous progress of Ludwig van Beethoven's genius mind, mentally and physically, from his first symphony to his last.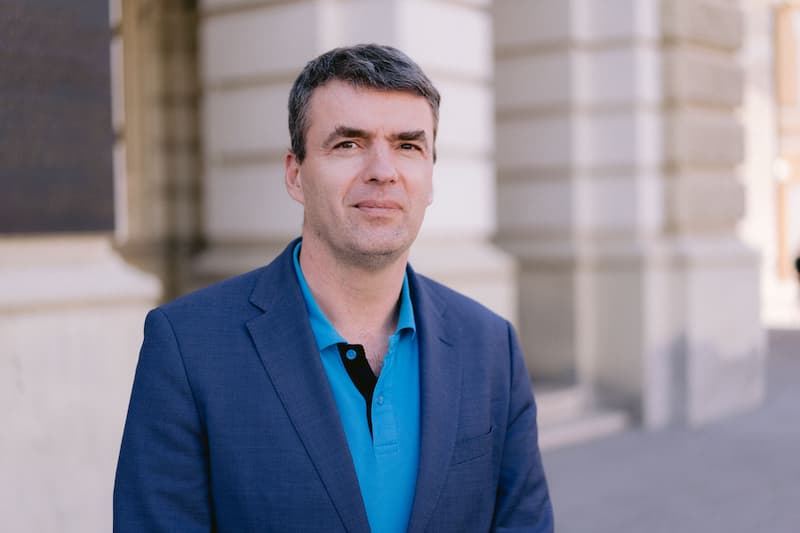 How did you establish cooperation between the two philharmonic orchestras – Dortmund and Belgrade?
Tobijas Ehinger:The collaboration happened primarily thanks to our maestro Gabriel Feltz, who oversees both orchestras. In addition, the Dortmund Theatre employs many Serbian artists and has strong ties to Serbia.
In your opinion, how challenging is it when four cities come together to work on a project such as the Beethoven Marathon?
Tobijas Ehinger: It is a great challenge that enriches us all. After all, together we can do something unique and powerful!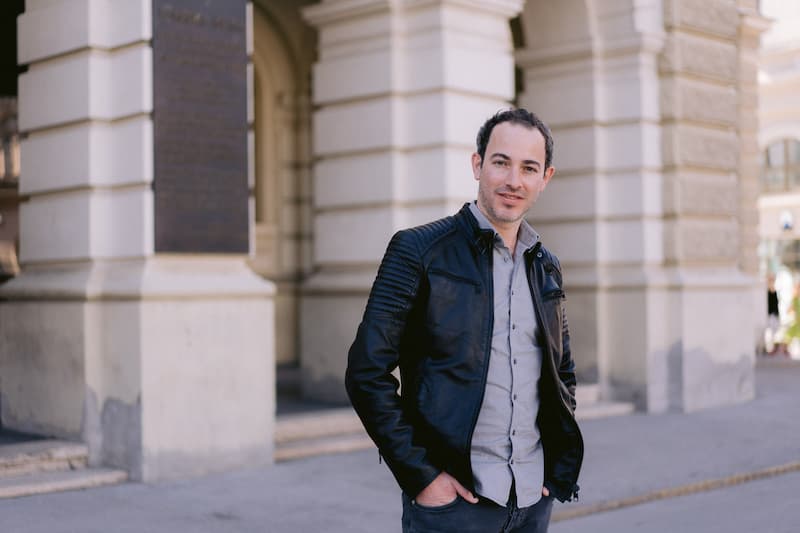 Mr Feltz, does this project represent a special challenge not only for you as a conductor, but also for your orchestra?
Gabrijel Felc: Of course. I am excited and nervous at the same time. Beethoven's score for one of his symphonies is in my pocket at all times. I am convinced that everyone who is involved in this project will never forget it.
How does it feel to be the chief conductor of the Dortmund and Belgrade Philharmonic Orchestras and what does that bring you? Have you always known that conducting will be your dream job?
Gabrijel Felc: My dream has come true because I am in charge of two beautiful orchestras. I can choose a phenomenal repertoire for my concerts, and I feel very privileged. However, I did not always want to become a musician. It was only at the age of 14 that I decided to become a conductor, and as a child, I wanted to become a firefighter, like many boys at the time.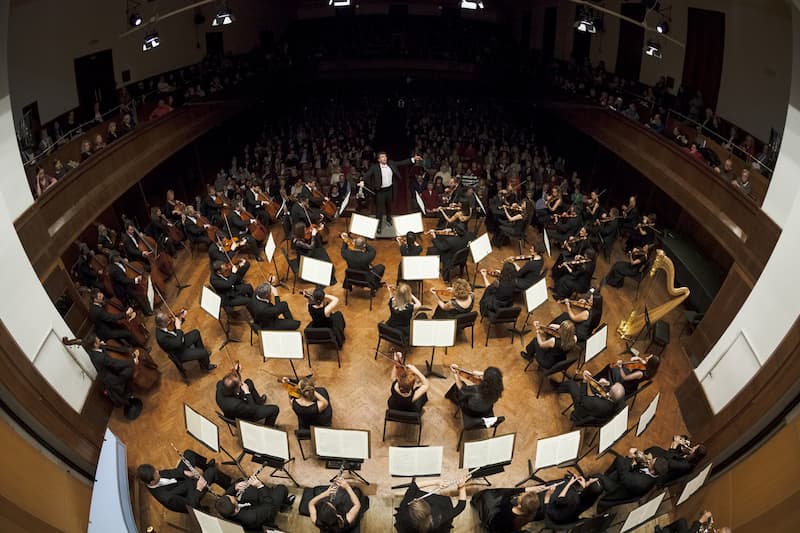 How can we entice young people, who are, unfortunately, less and less interested in classical music, to visit this unique event in the European Capital of Culture?
Tobijas Ehinger: The Beethoven Marathon is an impressive event, not only musically, but also physically. Experiencing Beethoven's Ninth Symphony in such an atmosphere is something you will never forget in your life.
How do you view Novi Sad, the sister city of Dortmund, in the light of the title of European Capital of Culture?
Gabrijel Felc: Novi Sad deserves it. Since 2009, when I conducted in Serbia for the first time, I have dived deep into the cultural and mental identity of this country, learned the language and always felt respect for Serbia. I visited Novi Sad several times and conducted one concert here in 2019, and what I can say is that the city is beautiful and has a really rich history.
Tobijas Ehinger: As an artist, I would say – raise the curtain, the stage is yours!
Authors: Marina Marić and Feđa Putnik
Photo: Vladimir Veličković, Marko Đoković