The star of the symphony rock scene and Gothic fairy Tarja Turunen, arrives in the European Capital of Culture, where she will perform on 4 June at 11 p.m. as part of the Heroines programme arch and the first Vial festival to be held from 3 to 5 June in the heart of the oldest national park in Fruška Gora, Vrdnik. This phenomenal Finnish artist with an unreal voice, successfully combines opera and metal, and is known as the former vocalist of the band Nightwish, with which she has collected gold and platinum discography awards in several countries. The unique combination of metal music with Tarja's soprano vocals created a new genre, which quickly gained popularity and inspired many other metal bands and performers. For the past two decades, this queen of metal has been successfully building a solo career and writing songs herself, and now she is coming to Novi Sad for the second time to present her art to the audience in Vrdnik.
On the eve of the performance, and during her intensive preparations for this concert, we used the opportunity to talk to the artist about the performance she is preparing, singing, today's heroines, as well as the autobiographical book Singing in my blood that she published last year.
You have already performed in Serbia, but this is the first time you are coming to Novi Sad. What do you remember our audience for and what kind of energy and setlist can your fans expect in the European Capital of Culture?
I actually performed in Novi Sad with my band few years ago as an invited artist to Exit-festival. That performance, including all the others in Serbia, have been a big pleasure to me. Mainly because of the Serbian audience's warm reception and love. It has always been wonderful to sing for you people! This time, the set list will be rocking and emotional as my shows usually are. We will be playing songs that you might already expect me to sing for you, while others are presenting the current me as an artist, but you can be sure that we will keep you truly entertained and happy. I am very happy to return to Serbia and to see my beautiful fans and reconnect with them via my music again.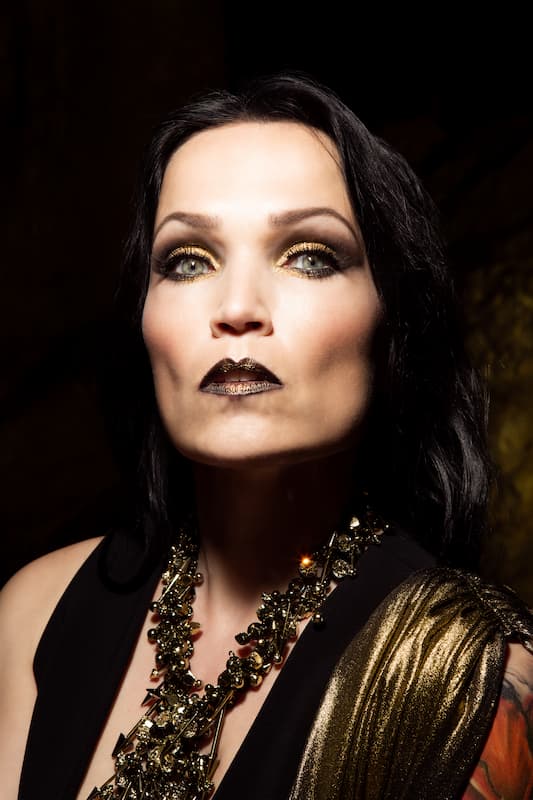 You will perform in Novi Sad as part of the Heroines programme, which focuses on women's activism and creativity, and the promotion of women in culture and art. Who are the Heroines of the 21st century for you and which women were your role models at the start of your career?
My heroines of today are all the strong, fearless women that are not afraid to use their voices publicly or in their art in order to make a change in this world. There is still a lot of work to be done in order to get the equal rights for women, for example. When I started my career, I was very young and my mother was always pushing me forward and telling me to believe in my dreams. She was a strong lady and definitely the biggest role model for me until now. I have been lucky to get singing coaching and advice from amazing women during my career as well and those women not only have believed in me, but supported me without any doubts.
For more than two decades, you have been combining classical music and metal, contrasting genres that sound like an inseparable entity in your performance, but at the same time require the combination of different vocal abilities. How do you prepare before each performance and do you 'train' your voice every day?
I am lyrically trained soprano and that means that my voice needs nutrition. I have to maintain a good singing and physical condition by training the voice and my body constantly. Especially for the classical performances, I have to train long in advance in order to be ready when it's the time to hit those high notes effortlessly. But for the rock shows, I need to make sure that I can physically handle the long concerts with lots of physical demand and without harming my voice. Basically, I am used to have a healthy way of life, just because I am performing artist. And for that, I have needed to do few sacrifices, just to maintain a healthy way of living.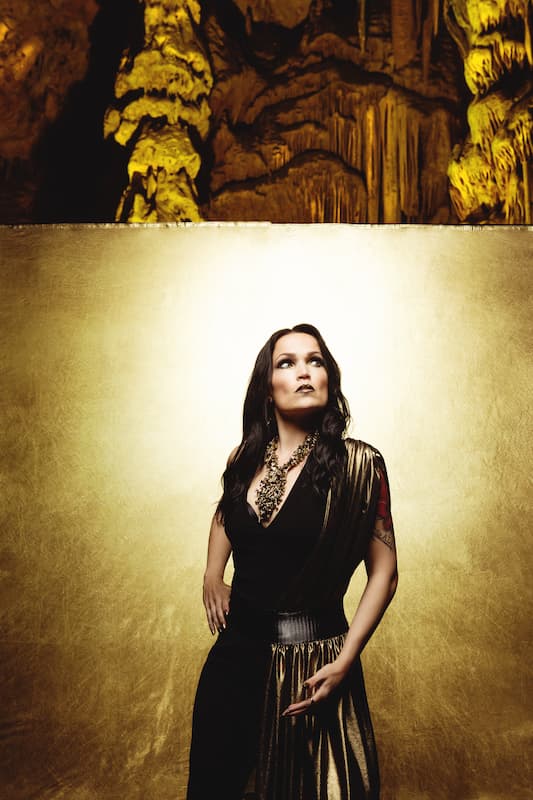 In the book Singing in My Blood, which you published last year, you also wrote about your musical beginnings after parting ways with the band Nightwish, which marked a part of your music career. You made a switch then and started creating and writing music yourself. It seems that it took a lot of courage and energy of a real heroine to do that. How do you view your beginnings today and what accomplishments are you most proud of?
It is very important to change a direction in life, if it looks and feels as a wrong one for you. It always involves a risk, but most likely it is worth it, if it makes you happy. I believe in the progressive way of life and I want to learn constantly new things, still today. The changes I have done and the directions I have took, have been great to me. I am absolutely happy with my decision to continue making music on my own after a long career within a band. At that time, I didn't see any other way for me. Music is my life, my first love and keeps on making me happy every day. I believe my biggest accomplishment as an artist is that I can be free with my art. There is absolutely no one telling me what I should do or how. Everything you see me doing, it's because I have decided it that way. There is only one me.
What are your plans for this year, and can your audience look forward to some new songs or perhaps even a new album?
I am touring quite heavily this year, since we have been postponing shows and tours due to Covid. Anyways, you can expect quite many releases from me during this and the next years. Outlanders, electronic project of mine will continue releasing songs every two months during this year, there will be a best of album and I am working on two new album releases simultaneously, one of them being a heavy rock one. So, lots of things going on as always!
Partner of the  programme arch is Erste Bank.
Author: Marina Marić
Photo: Tim Tronckoe