During the European Capital of Culture Fortress of Peace programme arch, Novi Sad will be promoting dialogue, a culture of remembrance and reconciliation, as well as artistic, philosophical, and political interpretations of war conflicts and their consequences. The programme includes exhibitions, concerts, plays, forums and discussions, and a special segment of it will take place in the Creative District. In the area of the former Great Liman, this part of the city has been transformed from its long history of industrial heritage into a centre of culture and contemporary creativity. The programmes that await us here at the end of the week are another confirmation of the importance of this area for Novi Sad.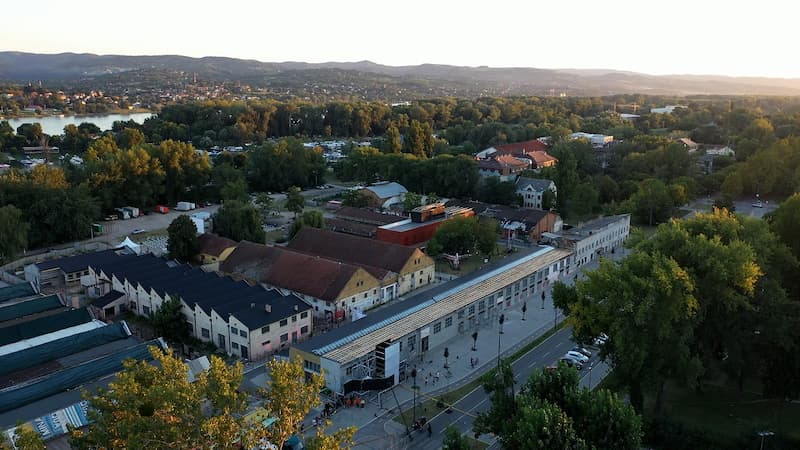 From 23 to 27 June, the Creative District will become a District of Peace, opening a space for dialogue on current social and political topics. Debates, discussions, forums, round tables, exhibitions, and music programmes will raise the issue of life experiences in conflict and post-conflict European zones, the common past and models of reconciliation, the attitude of official institutions, media and the community towards victims of various forms of violence, as well as the possibilities of opposing the dominant militaristic narrative and the inflammatory politics that is in force around the world, and by doing so it risks the horrors of the endless perpetuation of the past.
Given the general situation in Europe and the world in past decades, as well as our city's and country's turbulent history, these issues are extremely important, even essential for a healthy future of global society. For this reason, we recommend that everyone who has an interest in this sphere of social life shouldn't miss the programmes in the Creative District, discussions with famous philosophers, writers, political and social activists, cultural workers and artists, and you can find out exactly what awaits us within the District of Peace spoken programme here: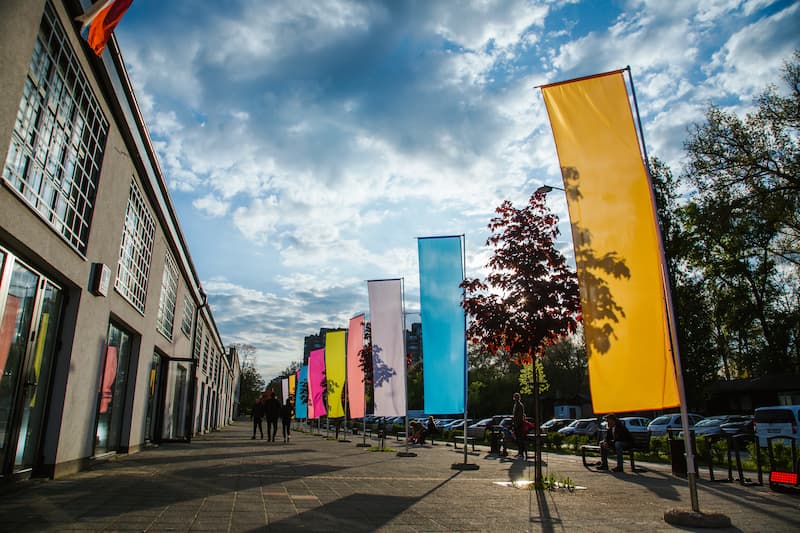 23 June
8 p.m. / Novi Sad Debate on Europe I
9 p.m. / Gigantomahija II
10 p.m. / Sofa Interview I
24 June
9 a.m. / Rectorate Building of the University of Novi Sad / Opening of the conference 'Peace and Legislation'
5 p.m. / Liman Cultural Station / Student Panel Discussion
8 p.m. / Novi Sad Debate on Europe II
9 p.m. / Gigantomahija II
9.45 p.m. / Sofa Interview II
25 June
11 a.m. / Building Peace on the Ruins
6.30 p.m. / 'Needs-Based' Reconciliation Model
9 p.m. / Srećko Horvat and David Adler
26 June
11 a.m. / Between Common History and Conflicting Identities
7 p.m. / European Skeletons from the Closet
10.30 p.m. / 'Men Don't Cry' Film Screening and a Discussion
27 June
8 p.m. / Nationalism in the 21st Century
World-renowned philosopher and political activist Srećko Horvat is coming to the Creative District on Saturday, 25 June, to talk to David Adler, a political economist from the United States: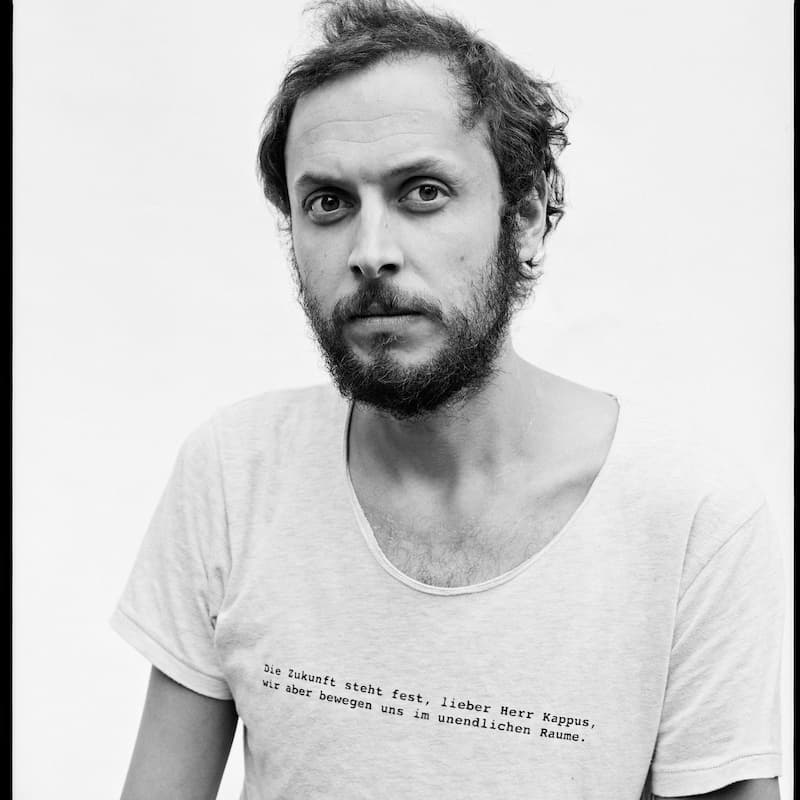 I'm really looking forward to visiting the District of Peace. I adore Novi Sad, but I haven't been a public guest in Vojvodina for a long time, it's been around ten years or so I think. That is why I'm especially happy to come with David Adler from the Progressive International to talk about today's complex geopolitics and the need for peace in late capitalism, the need for new internationalism and organisation. We will, of course, also discuss the many intertwined crises and the various methods to deal with them and ways to prevent the worst. For me, Novi Sad has been the capital of culture for a long time, I am glad that now it is official and within the European frameworks.
Visit the District of Peace, be part of the dialogue and contribute to finding the answer to the key question of our society: How to turn destruction into creation and thus ensure peace?
Author: Zorana Bokan
Photo: Jelena Ivanović/ Promo