If you are spending this summer in the European Capital of Culture, apart from numerous cultural events throughout the city, as well as the current Pavilion on Štrand, which is a part of The Danube Sea programme, you can also enjoy other outdoor activities. As the weekend is approaching, an ideal time for relaxation and a short escape from everyday hustle and bustle, we are bringing you seven suggestions of activities in Novi Sad and its surroundings that you can engage in as a break from your regular routine. Choose your favourite, take a deep breath, and enjoy!
Horseback Riding on Fruška Gora
Did you know that you can go horseback riding on Fruška Gora? The unique place with the romantic name Šumska Štala (Forest Stable) offers training for beginners and those who are unconfident in their skills, as well as off-road riding on the tracks of Fruška Gora. If you have kids, how about a summer equestrian camp for children and young adults? At the camp, they will ride horses every day, learn how to work with them, and stay in nature during the six days of the camp. On the website of Šumska Štala, you can find more detailed information about the camp, about organising your own arrival, as well as about socialising with these noble animals.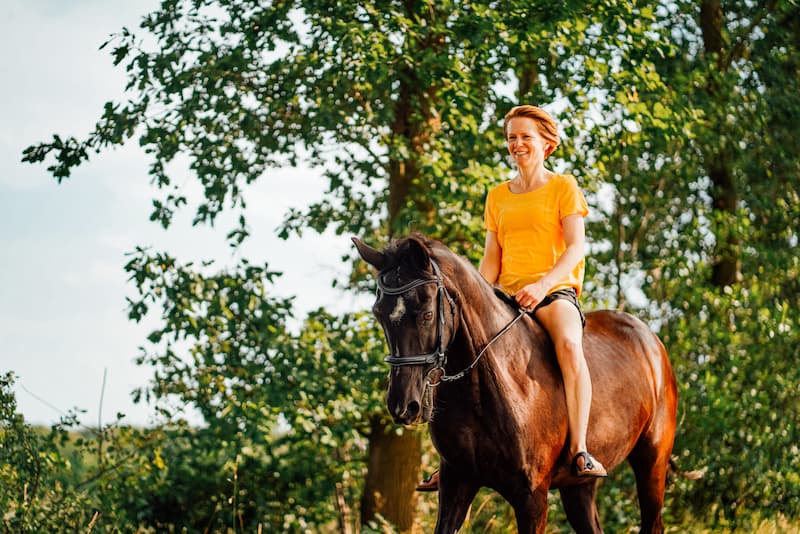 Hiking for Body and Soul
On those days when the sun is not scorching – although, them included for those who are brave enough – get moving and head to one of the Fruška Gora hiking trails. One of the most popular is the circular path Iriški Venac – Staro Hopovo Monastery – Novo Hopovo Monastery – Iriški Venac. In addition to fellow hikers, you will also meet runners here, but even though it is popular, the trail is not crowded with visitors. The trail is almost 12 kilometres long and depending on your level of fitness, it can take you three to four hours to complete it. Also, on Iriški Venac, there is now a 5.5 km long circular running trail, as well as some other undemanding trails, such as the one on Stražilovo leading to Branko's Grave, or paths to some of the numerous viewpoints. If you have an active friend made of fur, you can bring them along – all you need are comfortable hiking shoes, a bottle of water, and a strong will.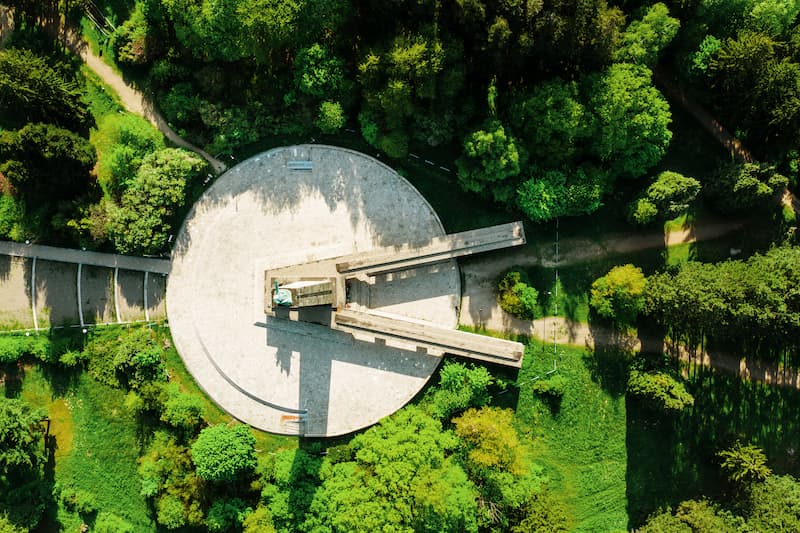 Refreshment at the Lakes
Speaking of Fruška Gora, did you know that there are as many as 16 lakes on its slopes? Maybe this summer is the right time to declare yourself a connoisseur of this mountain and its stagnant waters. The Fruška Gora lakes can be a good choice for a day trip outside the city, followed by swimming or even fishing if that is something you enjoy. The most famous is the Bešenovo Lake in the municipality of Sremska Mitrovica, about thirty kilometres from Novi Sad. Admittedly, there is no 'official' beach here, but since the water is crystal clear, and there are several places from where it can be approached, this is a popular place for the Novi Sad citizens and other tourists, especially those who love diving. Another popular lake, closer to Ruma, is Borkovac, with a public beach and showers. Borkovac is also loved by fishermen because it is plentiful in various types of fish. If you want to paddleboard, you can do that at Borkovac as well. You can also walk around the lake before heading home. And if you are looking for lakes that are a little less known, take a look at Lake Bruje near Erdevik, Sot between Erdevik and Šid, and Popovica near Sremska Kamenica.
Summer at the City Beaches
Is it even summer without Štrand and Oficirac? These two most famous city beaches on the Danube are the places where numerous residents of Novi Sad of different generations learned to swim. And there is one thing you can do on the Danube, that is not possible at sea. As you will see for yourself, it is typical for the Novi Sad way. Namely, as the Danube 'carries' you downstream, here you can slowly 'descend' while swimming in the river. Ask the people from Novi Sad how to swim on the Danube and everyone will tell you that the culture here is to walk upstream along the beach a few hundred meters from the place where you left your stuff and your parasol, and then let the river itself carry you to where you spread out your beach towels. Try it, it is fun, and this is an immemorial custom for summer holidays on the Danube! Castles and cities made of sand are 'lined' along the entire length of the beach, because the little ones enjoy it the most, although they also enjoy frolicking in the shallows, as well as playing with adults. Since the Danube is currently at a low water level, it can also be fun to play volleyball a little further from the shore. So that is another interesting activity in Novi Sad.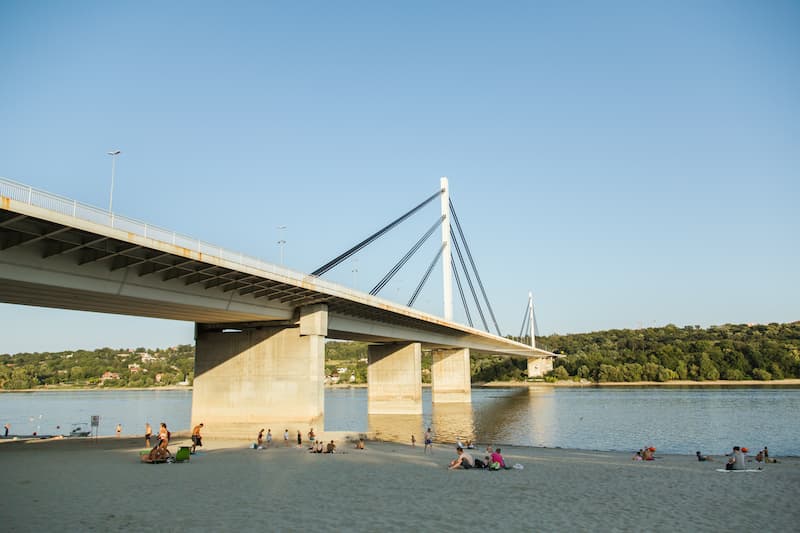 For those who like well-organised spaces, with cafes, storage cabins, children's areas, and sports fields, Štrand is the right choice – a beach that is visited by thousands of people a day every year and has been synonymous with swimmers on the Danube for over a century! For those who like 'wild' beaches, there is Oficirac on the Srem side of the Danube, a beach with greenery and enough space for bathers and as well as their cars. It can be reached by crossing the famous Žeželj Bridge. There are no catering services here, so bring your own drinks and something to eat, or even fire up the grill! Of course, do not forget to clean everything up after yourself.
Eco-Camp on Stražilovo
If you are a fan of sleeping in tents and waking up to the tweets of birds and rustling leaves, not far from the Stražilovo picnic area, there is an Eco-camp Fruška Gora. Here you will experience real camping in nature, where you can enjoy the silence and the beautiful night sky, so head over there! The camp covers an area of 20,000 square meters and is equipped with all the facilities that campers need, at affordable prices: toilets, showers, and washing machines. Here you can experience life in nature and show your children a life that is different from the usual city amenities.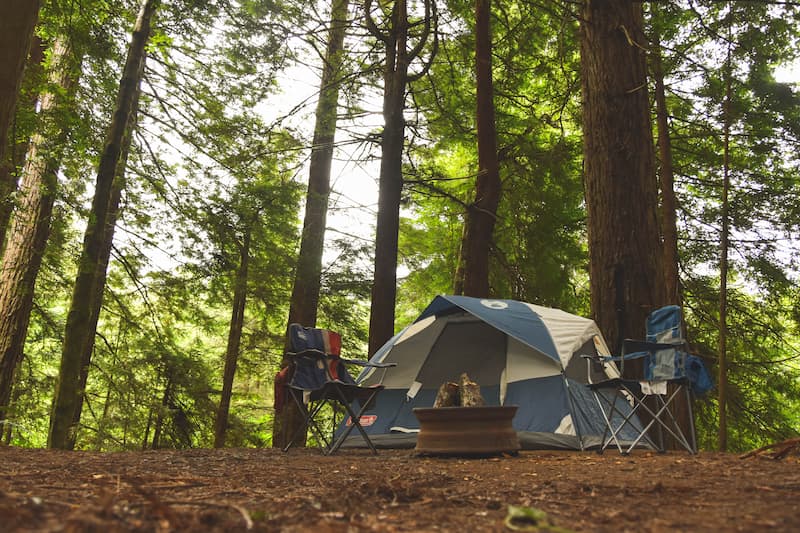 Adrenaline Rush
If, on the other hand, you are looking for a dose of adrenaline, you can find it in Novi Sad! In Adrenalin Park, there are 40 obstacles waiting to test your physical fitness and fearlessness. Zip-line, rock climbing, and other games will provide you with loads of fun and maybe teach you something new about yourself! Of course, safety is very important and that is why the park's staff will teach you how to use the obstacles and the equipment beforehand. And when you exhaust yourself, relax with a drink or an ice cream. Tickets are bought on the spot, and you can find information about prices and opening hours on the park's website. If you like it, suggest it at the workplace as a location for your next team building. You can even celebrate your birthday here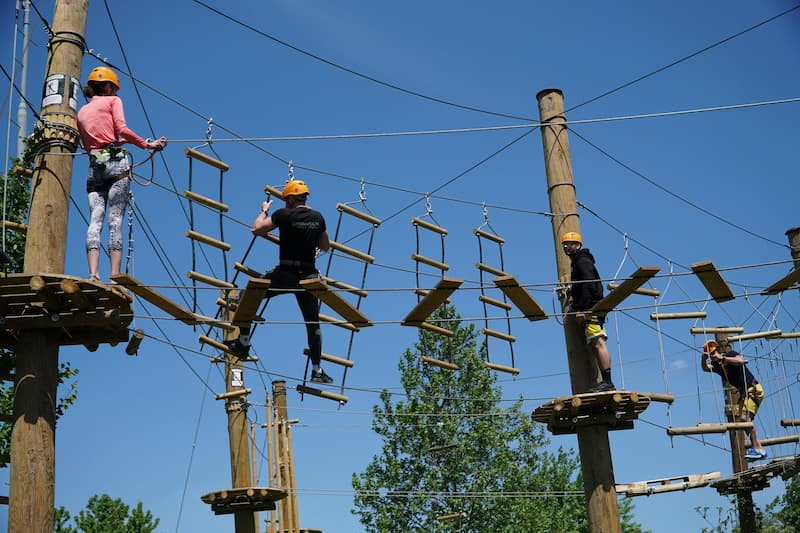 Danube River Cruise
There is another unique way to get to know the beauty of the Danube in a relaxed, peaceful, and romantic way. The sunsets on this river are magnificent, so we highly recommend a two-hour Danube cruise. This is a perfect way to see the city from the water, pass under the bridges, enjoy the view of the illuminated Fortress, and enjoy an extraordinary experience. You can find more information about reservations and prices on the official website of Danube Rafting. Let's set sail!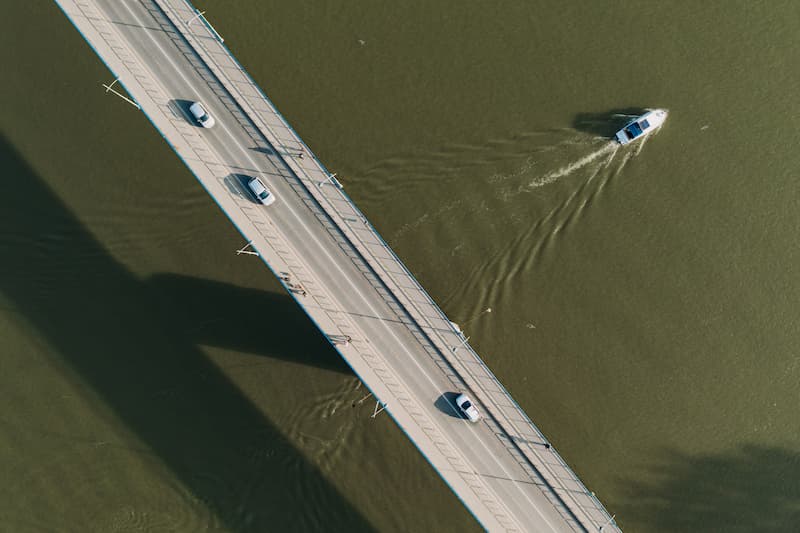 Author: Tihana Smiljanić
Photo: Jelena Ivanović, Marko Pudić, Unsplash
Translator: Ana-Marija Radosavljević