In recent years, malls have become more and more popular among the citizens of Novi Sad, primarily because, in addition to stores of well-known brands, all in one place, they offer visitors a range of restaurants, as well as entertainment for the whole family – cinemas and playrooms for children. In addition to numerous opportunities for enjoyment, you can save time in the shopping centre, because you can find absolutely everything you need in one place. One of such malls that Novi Sad residents love is the Big Shopping Centre.
BIG Novi Sad is located at 11 Sentandrejski Put, isolated from the city crowd, but in an easily reachable location. It is positioned only 3.5 km from the city centre, and 5 km from the Novi Sad–Belgrade highway making it very easy to reach by following the signs on the main boulevards and busy streets of Novi Sad. It was built in 2012, covers an area of 40,000 square meters, and contains 100 shops. These are boutiques with high-quality and high-end clothing, shoe stores, jewellery stores, home furnishing stores and everything else you may need to fully equip yourself and your home. The shopping centre includes various cafes and restaurants, a supermarket, a game room, a cinema, bookstores, and exchange offices.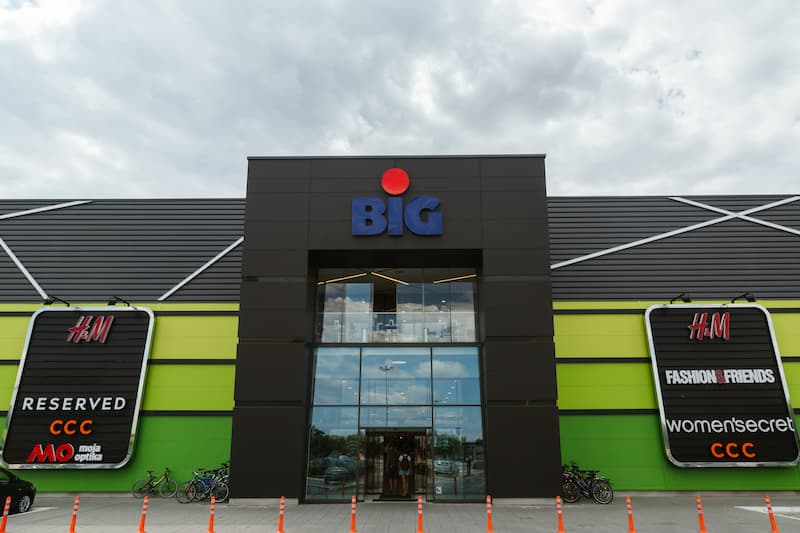 The BIG Shopping Centre is an ideal place for shopping but also for relaxing and spending time with family or friends. BIG offers an ideal option for parents – there are also facilities for little ones within the shopping centre, so if you go shopping with children, you do not need to worry, they will not be bored. A special area has been created for the little ones, in which there is a children's playroom with numerous entertainment content for all ages, as well as animators who provide children with entertainment and at the same time take care of them.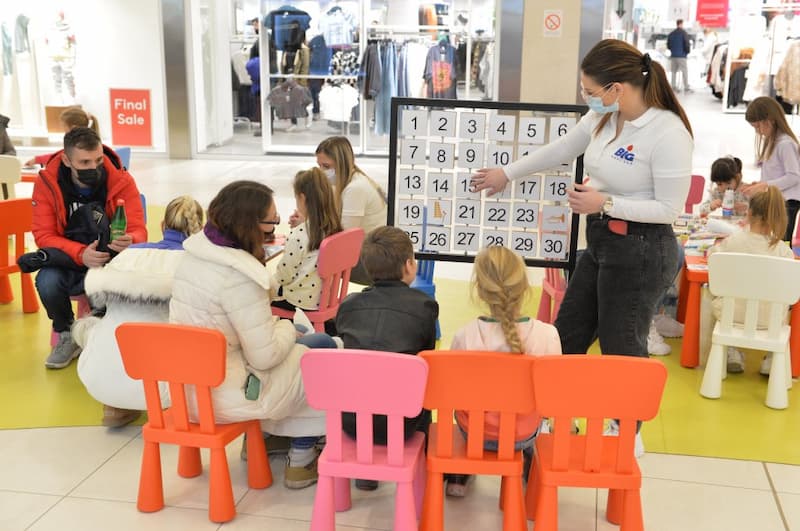 Numerous discounts are often reserved for visitors, so shopping in this mall can be a real pleasure. Brands you can enjoy at BIG include H&M, Mango, Fashion & Friends, New Yorker, Lisca, Koton, Springfield, Women'secret and many others.
During a break from shopping, you can enjoy a variety of food and refreshing drinks in one of the cafes and restaurants, such as Macchiato, Nacionalna Klasa, and Walter, as well as large catering brands such as McDonald's and KFC.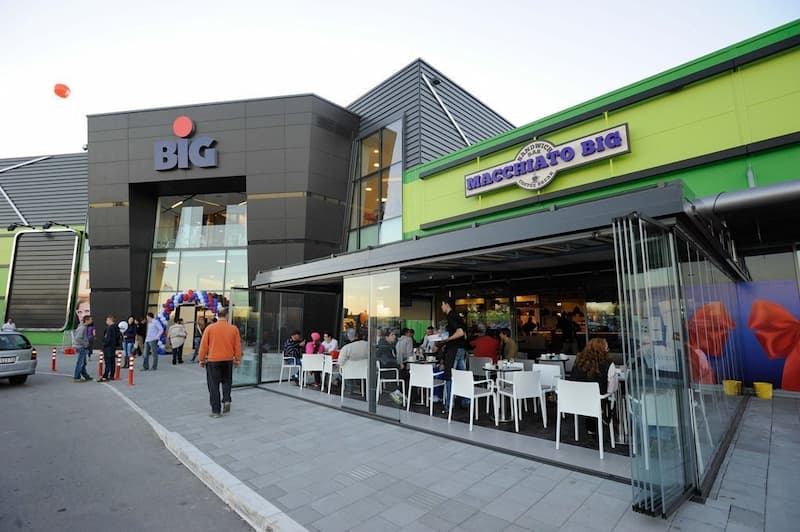 The Nacionalna Klasa restaurant, which is located within the BIG Shopping Centre, in addition to excellent traditional food, offers a good time on weekends and great concerts. Each segment of the bar is dedicated to preserving the national identity. The entire menu is in Cyrillic, and instead of the classic division into starters, main courses, and desserts, here the offer is divided into Tango Argentino, Povratak otpisanih, Sabirni centar, Bolji život.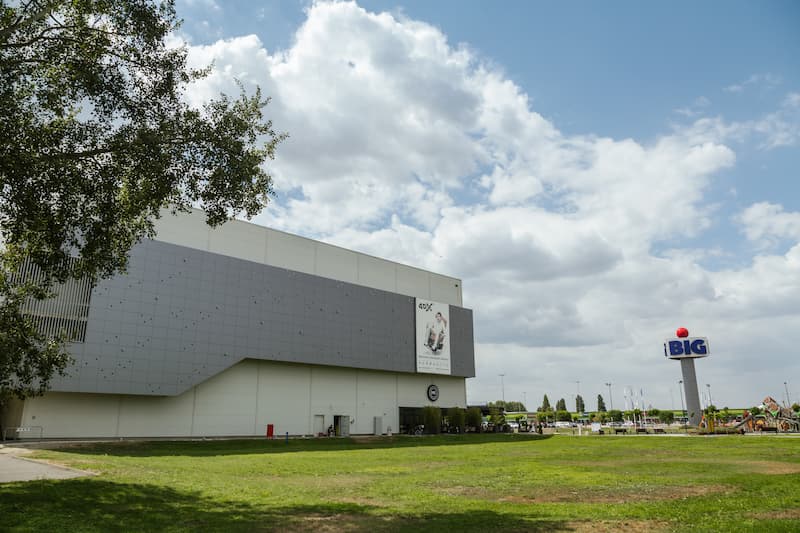 The BIG shopping centre also organises special events, such as concerts by the most famous local artists, various theatre shows, and festivals for children and the elderl
If you just want to relax and enjoy a film screening, you can do that at the BIG Shopping Centre as well. Cinema CineStar Novi Sad 4DX with ten cinema halls will surely satisfy even the most demanding visitors. A high-resolution screen, the purest quality of sound, movies in 3D format, as well as unique 4DX technology, will provide you with an unrepeatable movie experience. Visit BIG and enjoy comfortable seats and a view of the huge screen in the cinema halls.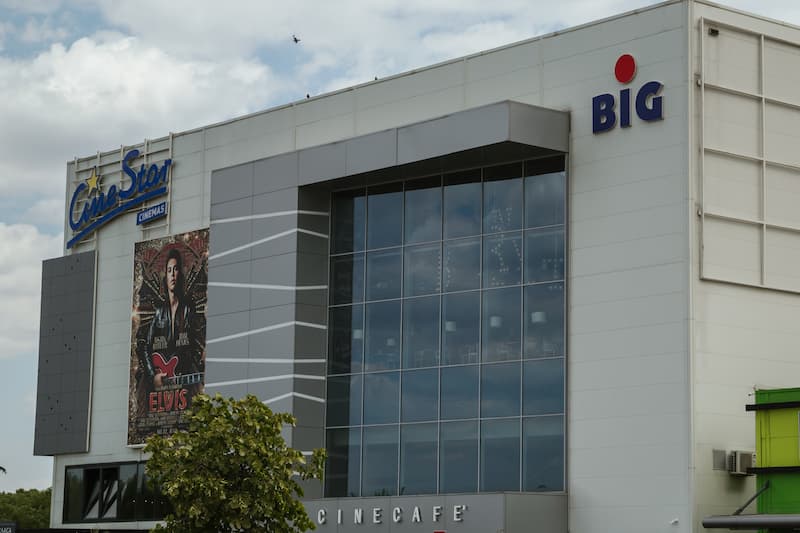 BIG shopping mall has 1,500 parking slots, and what is important to note is that the parking is free of charge.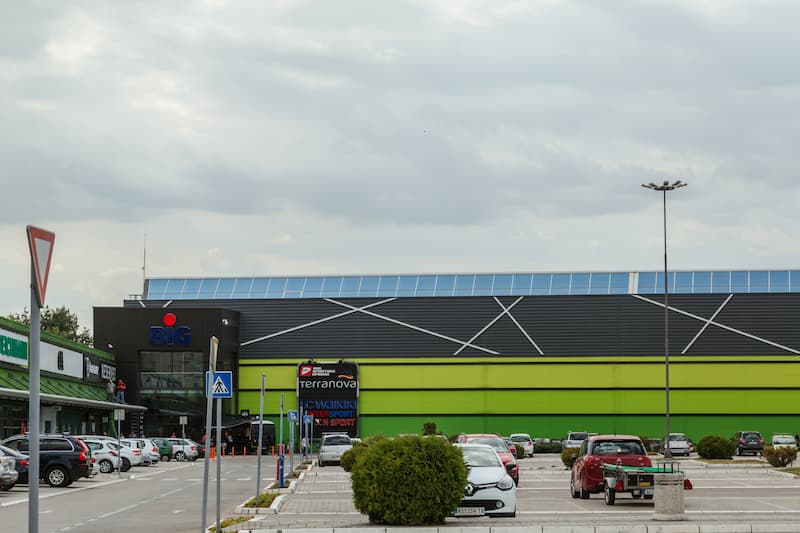 You can visit the shopping centre every day from 10 a.m. to 10 p.m.
Photo: Marko Pudić