The Promenada Shopping Centre is one of the most visited Novi Sad shopping centres that attracts numerous customers who enjoy shopping even during the hot summer days. It is located at one of the most attractive locations in Novi Sad, Liman, at the corner of Liberation Boulevard and Cara Lazara Boulevard. Promenada is the biggest shopping centre in Vojvodina, which opened in 2018. It spreads over 49,000 square metres, where you can find up to 160 different brands. In less than four years, it became one of the favourite destinations for everyone who wishes to have fun and enjoy their free time.
The unique design of the Promenade sets it apart from other shopping centres in many ways. It is designed to provide the facility with large amounts of natural light, which makes it even more enjoyable. There are three basketball courts in the front yard of Promenada. What makes it even more attractive and interesting are the two spacious terraces, one of which has a view of the famous landmark of Novi Sad, the Petrovaradin Fortress, where concerts by pop music bands take place.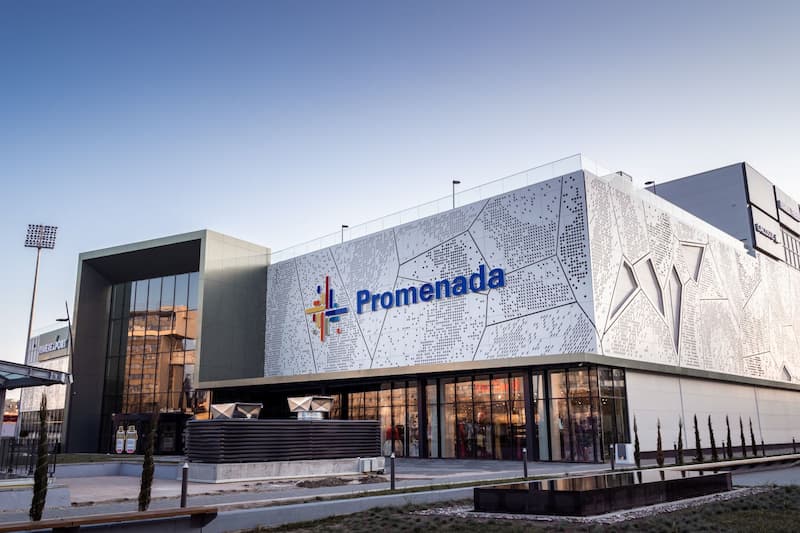 For Everyone's Taste
The Promenada Shopping Centre is swarming with visitors at any time of the day and year, either because of the quality shopping, or because of rich, fun content for all ages. It can be proud of its excellent offer of local and foreign brands and clothes that suit every pocket, so it is no surprise that Promenada is one of the most visited in the city.
The shopping centre is no longer just a place for shopping because right here, you can also have a quality dinner, watch one of the latest movies in a modern cinema hall, or visit a music star's performance. You can enjoy all the offers with family or friends because the concept of a modern shopping centre is suitable for everyone.
Promenada has a very modern and comfortable ambience, with numerous programmes for a diverse audience. There is a large number of world brands with popular fashion collections, and you can also find glasses, a pharmacy, a supermarket, a beauty salon, a bank, stores of home appliances and other household products.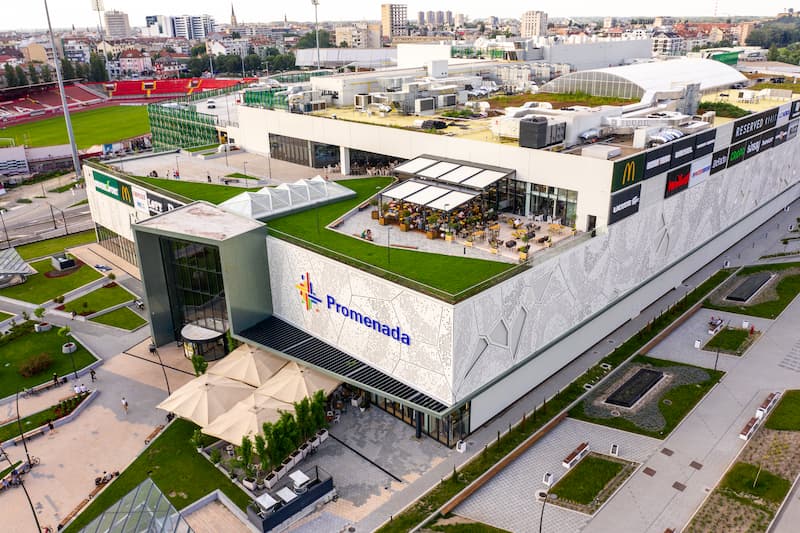 What brands should you choose?
The most popular brands you can find in Promenada are Zara, Zara Home, Massimo Dutti, Oysho, Bershka, Stradivarius, Pull & Bear, Reserved, Mohito, Armani Exchange, Calvin Klein Jeans, Diesel, Reply, Kigili, Mona, Calzedonia, Fashion & Friends, Nike, Intersport, Buzz, Sport Vision, Gigatron, iStyle, The Body Shop, L'Occitane and many others.
Restaurant Pleasures
In addition to shops, Promenada offers its visitors numerous famous cafés and restaurants such as Loft, Walter, Brunch, Modena, and great fast-food restaurants such as McDonald's, KFC, Caribic Pizza, and beautiful terraces. Visitors are allowed to bring their pets. There's a modern, well-equipped pet shop, 'Pet Republic', at the -1 level.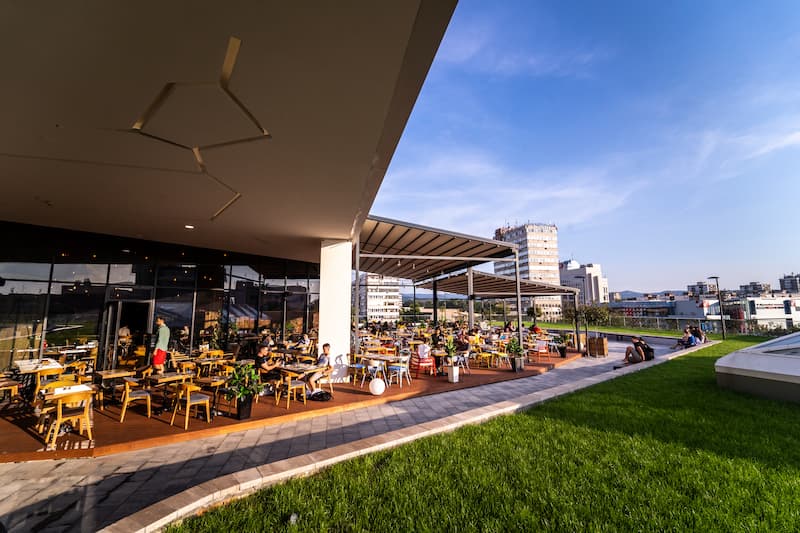 Film Art in the Palm of Your Hand
The rich Promenade offer is complemented by the Cineplexx cinema, which provides excellent entertainment for the whole family and friends. The Cineplexx cinema in the shopping centre offers the newest film screenings with a big screen, comfortable armchairs and tasty snacks you can buy before entering the hall. It has eight halls in a modern style, where you can always enjoy the best atmosphere and experience the film screening and sound in the best possible way.
Shopping Centre Suitable for Parents
The Promenada Shopping Centre has 1,500 parking slots, including places for families with young children. In order to make your stay in the Promenada even more comfortable, families with young children are allowed to use strollers while shopping, thanks to the Jungle Baby brand. Moreover, another benefit for mothers with babies is that Promenada has a baby room specially equipped for changing diapers and breastfeeding.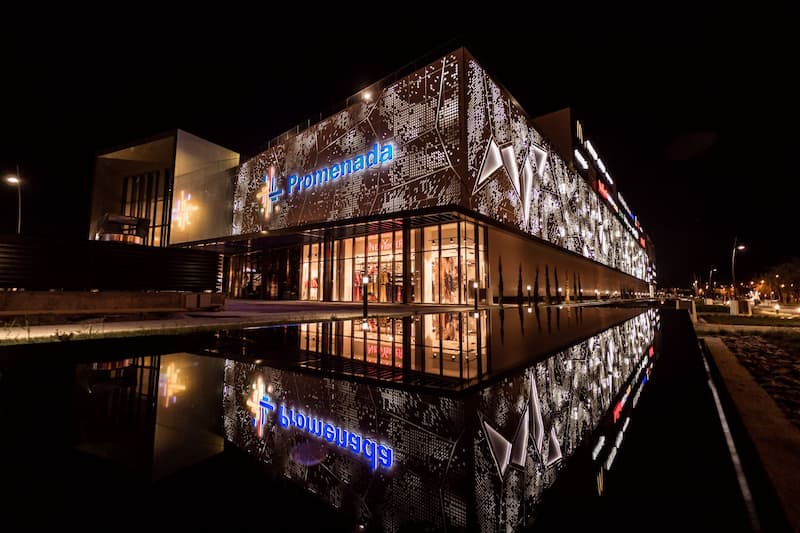 Musical events are organised on the roof of the Promenada shopping centre every weekend, while in August and September, you can expect a real musical spectacle by Hari Mata Hari, Bajaga & Instruktori, Petar Grašo and many others. You can find detailed programme on the official website.
Photo: Promenada