In its European Capital of Culture title year, Novi Sad really has a lot to offer, and that also includes cinemas and film screenings. Today, Novi Sad has a total of 3 cinemas and 24 individual cinema halls, equipped with the most modern equipment, where you can watch the latest movies. Also, did you know that the people of Novi Sad watched the first film at the end of the 19th century?
Ever since then, Novi Sad has been a city of cinemas; the people of Novi Sad, as great movie lovers, always like to return to the cinemas, so it is not surprising that they got the epithet of film buffs. There's a tradition of first love meetings taking place right in front of the cinema, which many Novi Sad residents remember after their first kiss.
In the past, there were more cinemas in Novi Sad than today, and residents of Novi Sad had the opportunity to watch movies in Petrovaradin, Telep, or Detelinara. We present to you the three best-equipped cinemas, where you will enjoy every moment of your favourite movies.
We'll give you several options where you can spend unforgettable moments with your loved ones and the latest movie titles; all three cinemas offer a diverse repertoire, so movie lovers can enjoy all genres.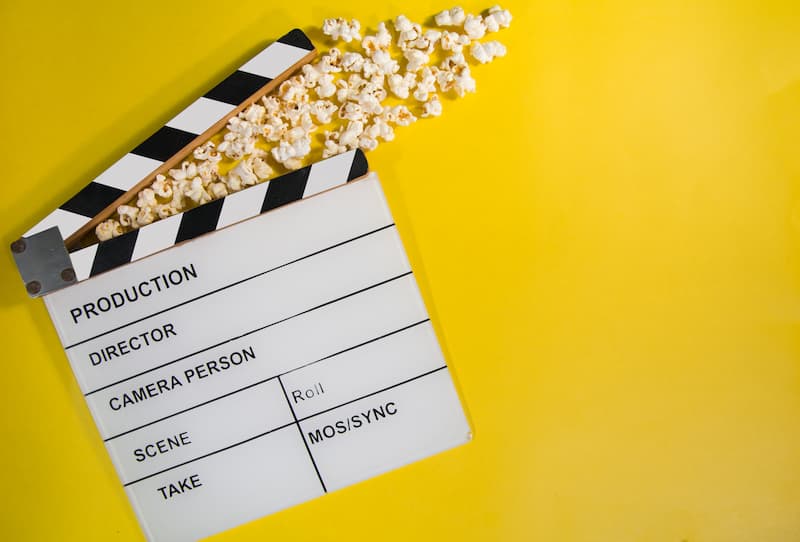 Arena Cineplex Novi Sad
In 1969, Novi Sad got one of the most modern cinemas in Europe – the Arena, in which the first projection was Swan Lake, and the last was Quantum of Solace, from the James Bond movie series. After that, Novi Sad was without a cinema for two years until 2010, when the Arena was renovated.
Today, Arena Cineplex Novi Sad is one of the most advanced cinemas in the region. It is located in the immediate vicinity of Liberty Square, Dunavska Street, and Zmaj Jovina Street. It is located next to numerous lines of city and suburban transportation, which enables citizens of Novi Sad and the surrounding area to get to the cinema quickly and cheaply.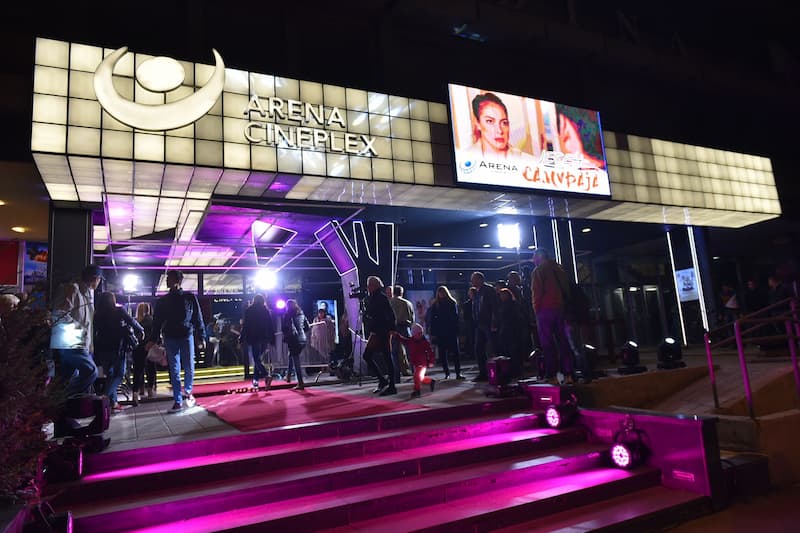 The cinema consists of six cinema halls, which are equipped with new comfortable seats. Each hall is outfitted with the latest in technology in order to provide its viewers with a superior experience. The most current movies are in the repertoire every day.
In addition to the regular film repertoire, the Cineplex Arena organises festive premieres of domestic movies, as well as the FEST, Cinema City, Cinemania, and Kids Fest festivals. It offers the possibility of booking tickets online, as well as purchasing them at the cinema box office.
The cinema offers special packages, such as Arena Men (screening of various action films and thrillers with a gift for every man), Ladies' Night (selected movies for ladies with a gift), Arena Teen (top films selected for teenagers with a surprise gift), Arena Fan ( for fans of long-awaited movies who deserved a special evening with a gift) and Happy Day (every Tuesday there's a special discount for 2D and 3D screenings).
You can check the Arena Cineplex cinema repertoire here.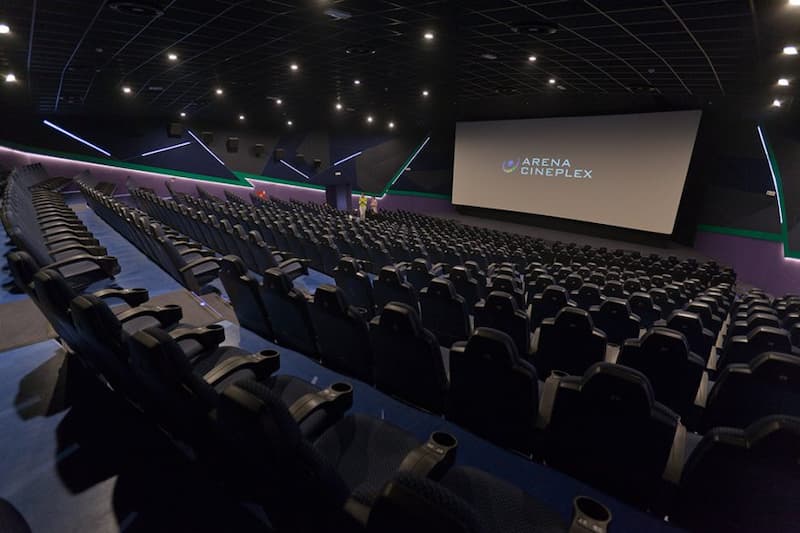 CineStar Big
CineStar Novi Sad is a five-star cinema located in the BIG shopping centre. You can take a break from shopping in numerous stores by watching some of the latest domestic or foreign movies in the repertoire. The cinema has 10 cinema halls equipped with VIP seats, love seats, and seats suitable for people with disabilities. One of the halls is 4DX, also the first 4DX hall in Serbia, and one is the KIDS hall with 48 seats. There's a total of 1320 seats in the cinema itself.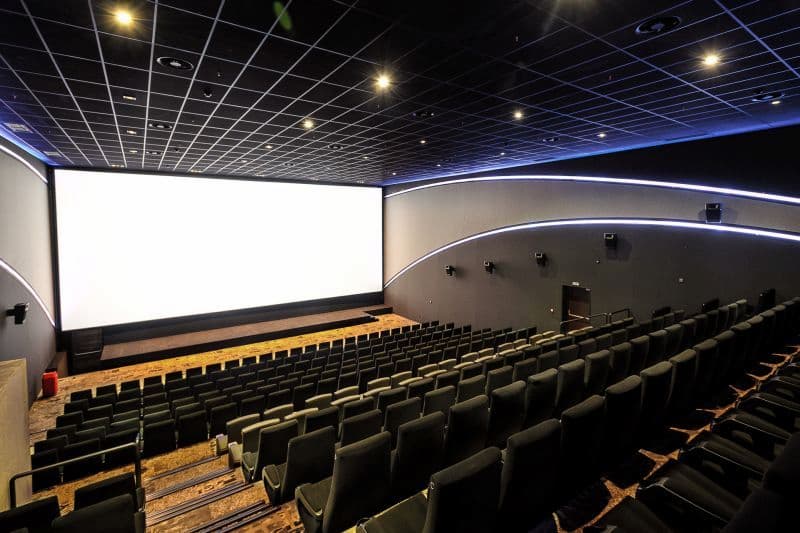 In cinema halls, everything is dedicated to the enjoyment and special experience of the viewers. The first screenings on weekdays start at 5 p.m. and the last at 10.30 p.m., while on weekends they start at 11 a.m. and the last one is at 11 p.m. There is also a Cinema Bar, where you can enjoy coffee in the morning.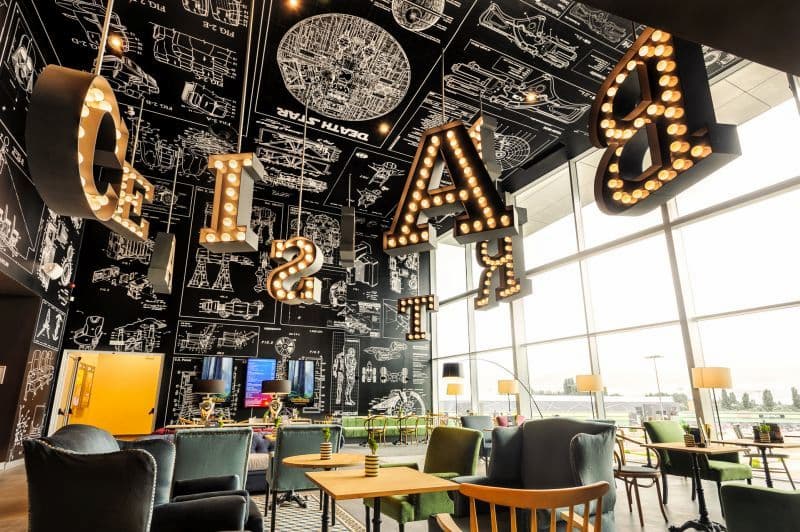 You can view the repertoire of the CineStar Novi Sad cinema here.
Cineplexx Promenada
Cineplexx Promenada is located in the Promenada shopping centre. The cinema is equipped with the most comfortable seats and technology, especially when it comes to image and sound. It has eight halls, with a total capacity of 1246 seats. One of the halls is equipped with superior MX4D technology, approved by Hollywood studios that show blockbusters in 4D technology with as many as 14 different special effects. All halls are equipped with the latest laser projectors. The first screenings start at 3 p.m. and the last at 11 p.m., while on weekends they start at 11 a.m., and the last one is at 11 p.m.
You can view the Cineplexx Promenada cinema repertoire here.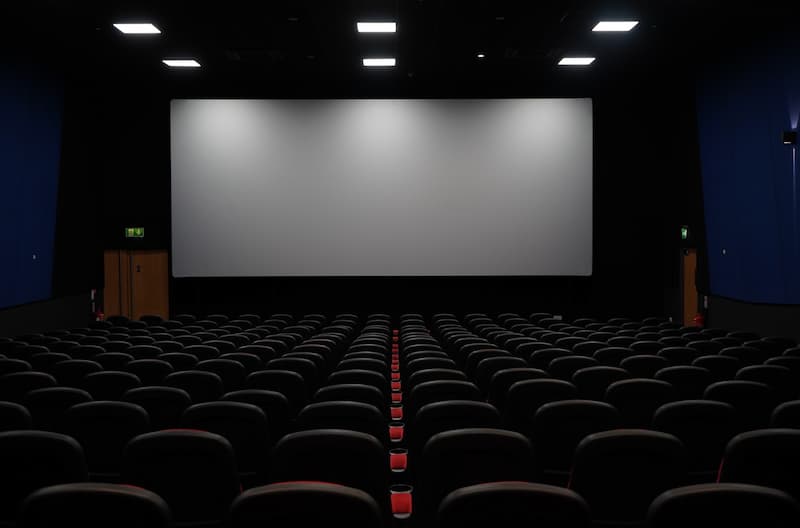 You can rent cinema halls for services intended for the organisation of various events, conferences, lectures, seminars, workshops, cultural events, or celebrations. In addition to being a place to enjoy with family or friends, the cinema is an ideal place for your events.
Cinemas in Novi Sad organise movie days – when screenings can be seen at reduced ticket prices. Tuesday is the day when tickets are sold at reduced prices in all three cinemas, which brings even more viewers to these cinemas. Many people like cinema snacks, without which watching movies would be unthinkable.
Danas, osim svetskih hitova u modernim salama, možete pogledati i alternativnija ostvarenja. Ako poželite da uživate u bioskopu na otvorenom ili u nekom starom ili manje poznatom filmskom ostvarenju  posetite  prostore kao što su Kulturni centar grada, Kulturna Stanica Svilara, CK13.
Today, in addition to blockbusters in modern halls, you can also watch more alternative films. If you want to enjoy an open-air cinema or see an old or lesser-known movie, you can visit places such as the Novi Sad Cultural Centre, Svilara Cultural Station, or CK13.
Photo: Promo