The fifth Korzo within the Kaleidoscope of Culture this year presents the world classical music sensation, Julian Rachlin, who will perform with the Vojvodina Symphony Orchestra and under the baton of maestro Aleksandar Marković, on Mihajlo Pupin Boulevard on 10 September at 8.22 p.m. The repertoire will include Brahms' Violin Concerto in D major, Op. 77.
Now a traditional open-air classical music concert, which takes place on the former Novi Sad promenade, transforms the city's busiest thoroughfare into a concert space and moves this type of art outdoors, making it accessible to everyone. For one evening, traffic will stop around the recognisable stage, where big domestic and foreign names of classical music will perform.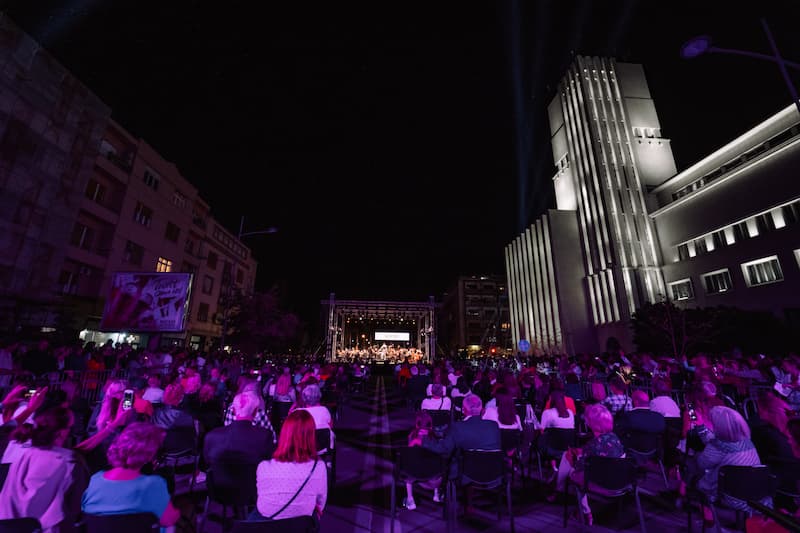 After Stefan Milenković, Rita Kinka, LP Duo, Robert Lakatoš and others, this time we listen to Julian Rachlin, currently one of the most popular performers of serious music with a specific style and versatility that makes him a classical superstar.
Rachlin has been enriching the musical scene for three decades now.
The impressive biography of the young Austrian violinist, violist, and conductor of Lithuanian origin records many interesting career events, collaborations, and performances around the world. While playing at the Dubrovnik Summer Games in 2000, Rachlin was delighted with the acoustics of the Duke's Palace and decided to organise his own festival, which has been held there since 2001, under the name Julian Rachlin and Friends. Indeed, the festival gathers many of Rachlin's friends and stars such as John Malkovich and Roger Moore, who also added a humorous note to Rachlin's festival. He also worked with Gerard Depardieu, appeared in several films, and collaborated with video artists. Recognisable for his elegant and dynamic performance style, young Rachlin became one of the leading musicians of his generation, as evidenced by his unusually long career spanning three decades.
He performed with the Chicago Symphony Orchestra, the Israel Philharmonic, the Liverpool Philharmonic, the Helsinki Philharmonic, the Russian National Orchestra, and many others, while his mother, a pianist, and his wife, a violinist Sarah McElravy, joined him on the stage of the Kolarac Endowment. He was considered a child prodigy when he started his career as a 13-year-old, and while studying at the Vienna Conservatory, he reached the position of the youngest soloist of the Vienna Philharmonic.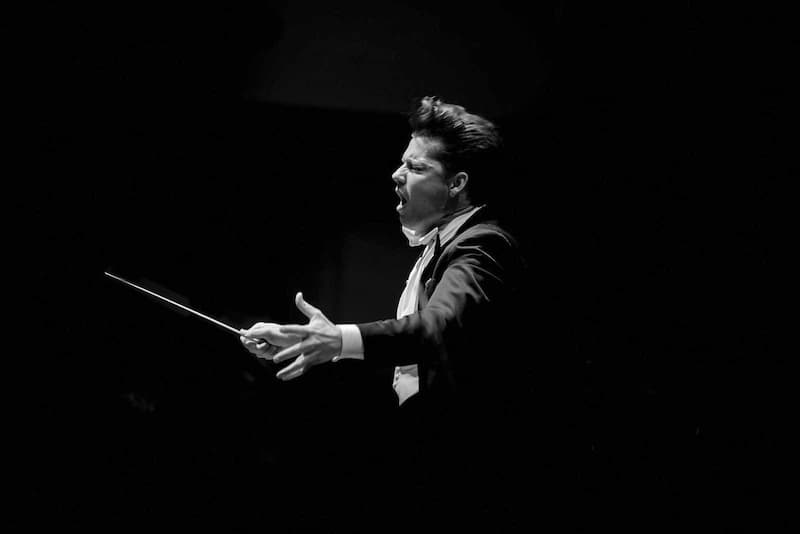 Nastupao je sa Čikaškim simfonijskim orkestrom, Izraelskom filharmonijom, filharmonijama iz Liverpula, Helsinkija, Ruskim nacionalnim orkestrom i brojnim drugim, dok su mu se na bini Kolarčeve zadužbine jednom prilikom pridružile i majka pijanistkinja i supruga Sara Mekelrevi, violinstkinja. Važio je za čudo od deteta kada je, kao 13-godišnjak, započeo svoju karijeru, a školujući se na bečkom konzervatorijumu stigao je i do mesta najmlađeg soliste Bečke filharmonije.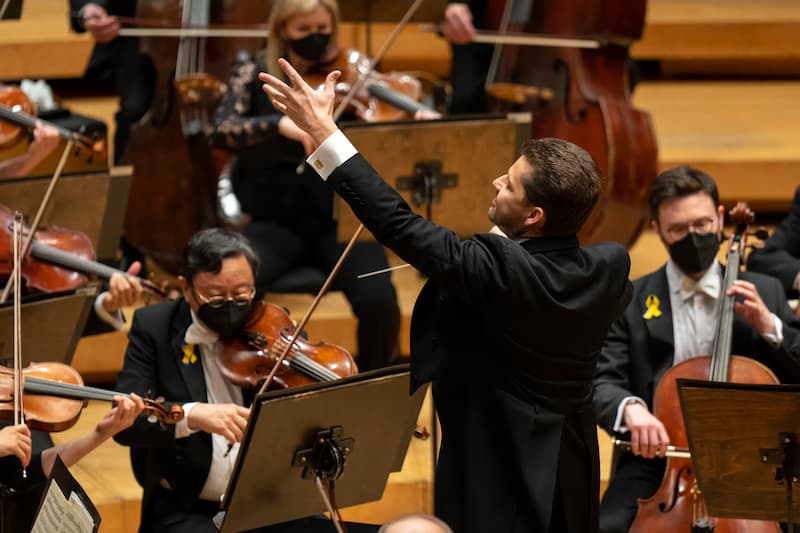 Promising Korzo #5
This year, Korzo unites Rachlin with our renowned Vojvodina Symphony Orchestra, led by Aleksandar Marković, a world-class conductor who has been in the position of chief conductor of the VSO since last year. Marković's career was marked by the post of director of Opera North in Leeds and conducting performances with the Spanish Radio and Television Symphony Orchestra, then with the Dresden, Stuttgart, Belgrade, and Zagreb Philharmonics, as well as with the Vienna Chamber Orchestra, the Lithuanian National Orchestra, and a number of other ensembles. Before Marković, the Vojvodina Symphony Orchestra, which is considered one of the most prestigious and awarded domestic orchestras, was conducted by Emil Tabakov, Mladen Tarbuk, Lior Shambadal and others, while they performed with soloists such as Ivan Pogorelić, Aleksandar Tasić, Laura Levai-Askin and numerous others. It is interesting that the VSO has already collaborated with Julian Rachlin, who on that occasion found himself in the role of the conductor, and this year we will have the opportunity to hear them in Novi Sad in a different setting with Rachlin as a soloist.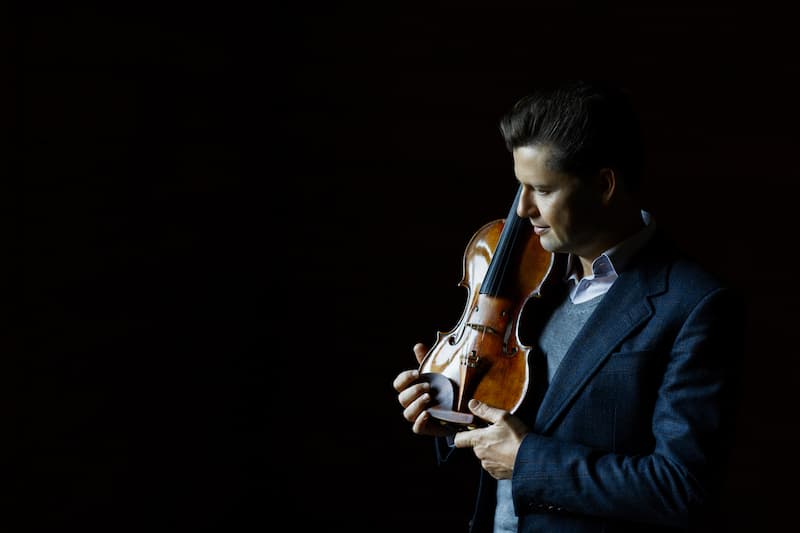 A classic available to everyone
As a classical music concert, Korzo pushed the boundaries of this type of event and brought this kind of art closer to all Novi Sad residents and visitors to the city. The event traditionally gathers thousands of people in the audience and establishes new habits in the cultural life of the city, thereby confirming the idea of the entire Kaleidoscope of Culture – that it is possible to realise a culture of togetherness and make our fellow citizens become an audience in every part of the city. We remind you that, thanks to legacy projects like the Kaleidoscope of Culture and Doček, the European Capital of Culture received the award for the best European Trend Brand in culture. So if you haven't already, find out about the events that await us from 1 September and be a part of the European epicentre of culture.
Partneri Kaleidoskopa kulture su Erste banka, IDEA, DDOR osiguranje, A1 Srbija i Heineken Srbija.
Author: Leona Pap
Photo: Jelena Ivanović, Evgeny Evtiukhov, Todd Rosenberg