The Kaleidoscope of Culture brings us another, the final, week of art, with which we will colour European Novi Sad with the mosaic of cultural events. Applied Arts Week, which lasts from 30 September to 7 October, will bring a new dash of culture to the symbol of Novi Sad's Modernist architecture – SPENS.
Boldly designed in the 80s, SPENS will bring together the Serbian and regional design communities for the finale of this programme arch, with numerous examples of European design practice. In this way, the famous city toponym and former meeting place will stand out on the European map of cultural events.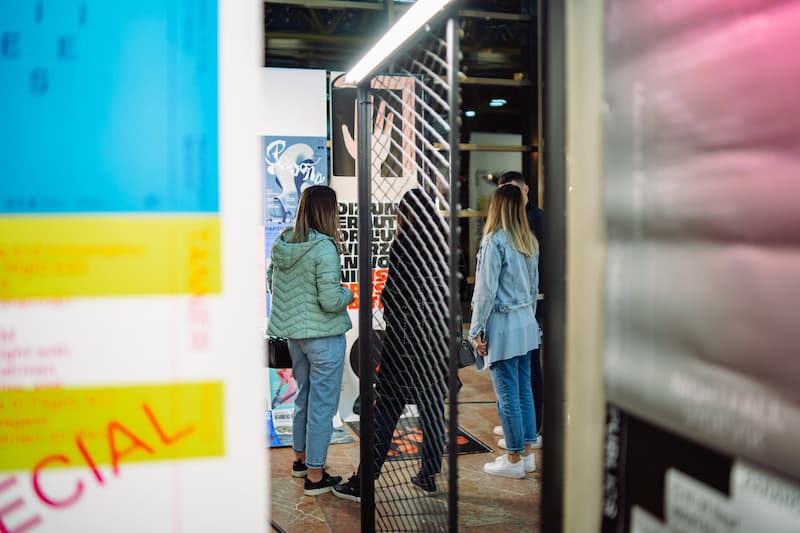 This weekend already, take a walk to SPENS, because Applied Arts Week brings us interesting cultural events. So, take a look at the exhibition Fantastic Map of Novi Sad, which will depict real and fictional concepts and city locations in an imaginative and creative way, but also present the cultural heritage of the city through a mixture of the everyday and the extraordinary. Do not miss out on the exhibition and workshops From Studios to Entrepreneurs, as well as the exhibition Understanding: Art and Research, supported by the Austrian Cultural Forum. Also, a little further from SPENS, in Futog, the Biserna Grana festival and exhibition will be held, which we also recommend. Moreover, spice up your Tuesday, 4 September, with a dose of performing arts at the Egység Cultural Station, where you can expect the Saxophone and the East concert by Srđan Paunović.
Design Pavilion
For three years in a row, SPENS, as a kind of a giant of modernist architecture in Novi Sad, has been synonymous with the Design Pavilion, which will once again this year, be the backbone of the Applied Arts Week's programme at the Kaleidoscope of Culture. The event, which takes place at this very place, inspires and educates designers and visual artists, and encourages the development of the local design scene, through programmes that show new trends in the field of graphic design, product design, fashion, photography, animation and street art.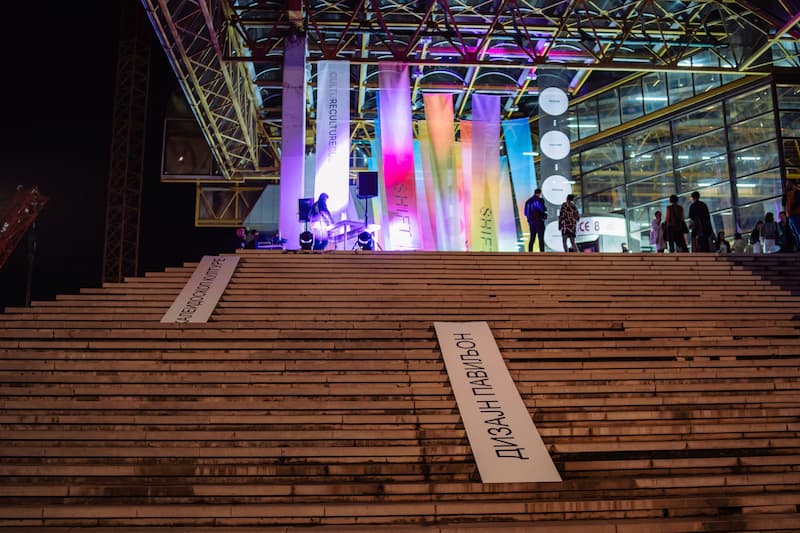 The theme of this year's Design Pavilion is – echo. What is it that leaves a mark on us, and what mark do we ourselves leave – are the questions about our identity to which the artists will give us answers during the last week of the Kaleidoscope of Culture. We will turn SPENS into a new epicentre of events, thus reviving one of the most significant representatives of Yugoslav architectural heritage and one of the symbols of Novi Sad.
What Awaits us at the Design Pavilion?
At the Design Pavilion, the ideas of over 300 artists from Serbia and the world will be presented through group and independent exhibitions, spatial installations, workshops for artists, lectures by the most important representatives of the world design scene, etc. Thus, an installation will be presented on the plateau in front of SPENS by the popular Berlin art collective Plastique Fantastique – Double Heart from 30 September to 2 October. Plastique Fantastique create temporary architectural installations – balloons, which have so far been exhibited at the most relevant art fairs in the world, including the Venice Art Biennale. Now, they are coming to the European Capital of Culture!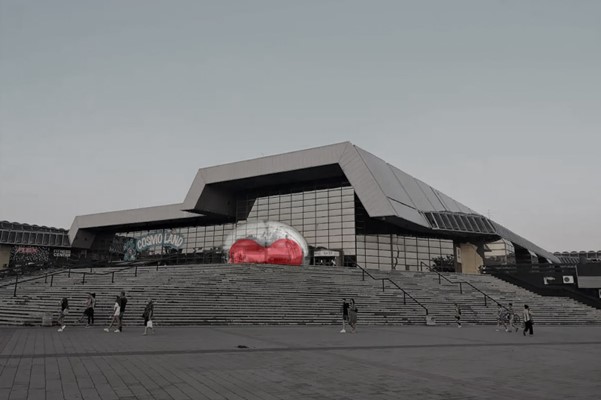 Delve into Sholim's (Sur)real World and the GIF works of visual artist Miloš Rajković, who boldly criticises contemporary society through satirical short moving images. Sholim's animations skilfully describe the real anomalies of society – corruption in politics and religion, consumerism, materialism, globalisation, dependence on modern technologies, etc.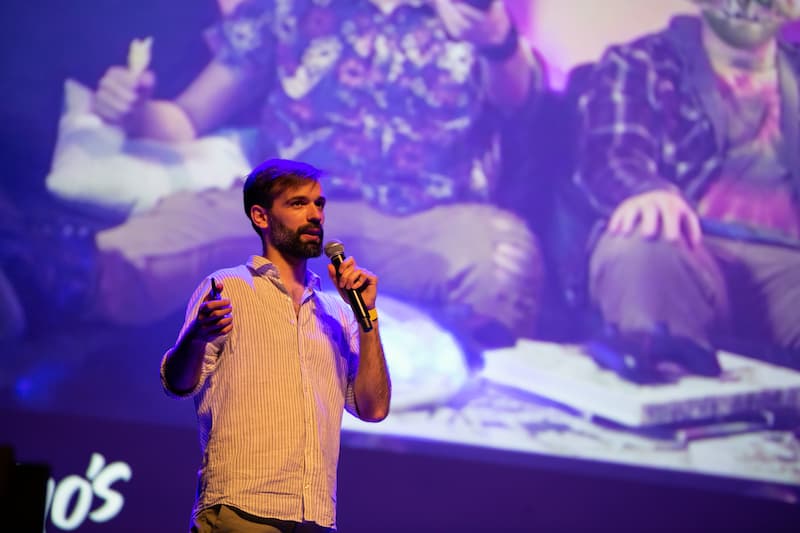 Visit Novi Sad izdvaja i predavanje jedne od najznačajnijih ilustratorki današnjice, Malike Favre, pod nazivom "Me and you and everyone we know" (Ja i ti i svi koje poznajemo), zakazano za subotu 1. oktobra u 18 časova u Amfiteatru na SPENS-u. Malika Favre je francuska umetnica koja živi u Barseloni, a poznata je po minimalističkom stilu koji se često opisuje kao Pop Art i OpArt. Provakativne i nesumnjivo upečatljive, vešto golicaju maštu i podsvest posmatrača, a ove ilustracije bogatog kolorita koje u prvi plan stavljaju ženu, privukle su i klijente poput The New Yorker, Montreux Jazz, Apple i Penguin Books, i mnoge druge.
Visit Novi Sad also recommends the lecture of one of today's most significant illustrators, Malika Favre, entitled Me and You and Everyone We Know, scheduled for Saturday, 1 October, at 6 p.m. in the Amphitheatre at SPENS. Malika Favre is a French artist living in Barcelona, known for her minimalist style often described as Pop Art meets Op Art. Provocative and undeniably striking, skilfully tickling the viewer's imagination and subconscious, these richly coloured, women-focused illustrations have attracted clients such as The New Yorker, Montreux Jazz, Apple and Penguin Books, among many others.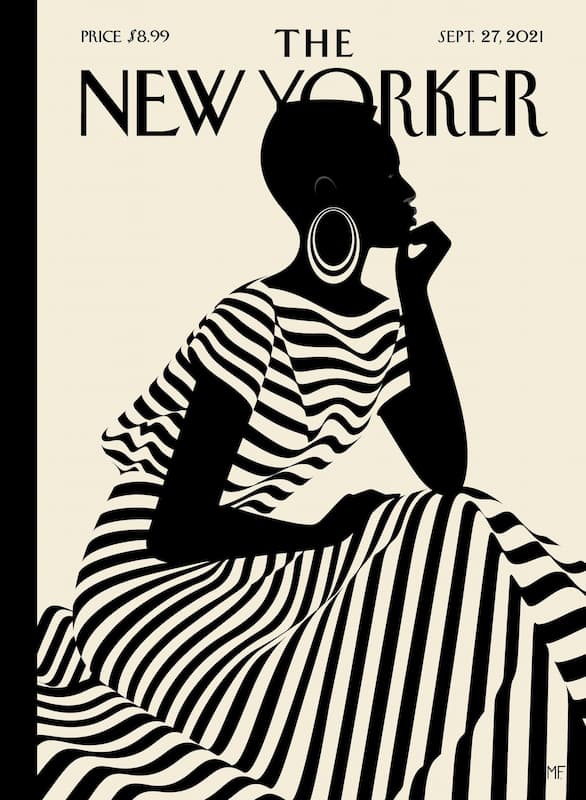 Malika Favre will also participate in a panel discussion with Slavimir Stojanović Futra on the topic "The artist is absent", which will be held on October 1 at 7:30 pm in the Amphitheater.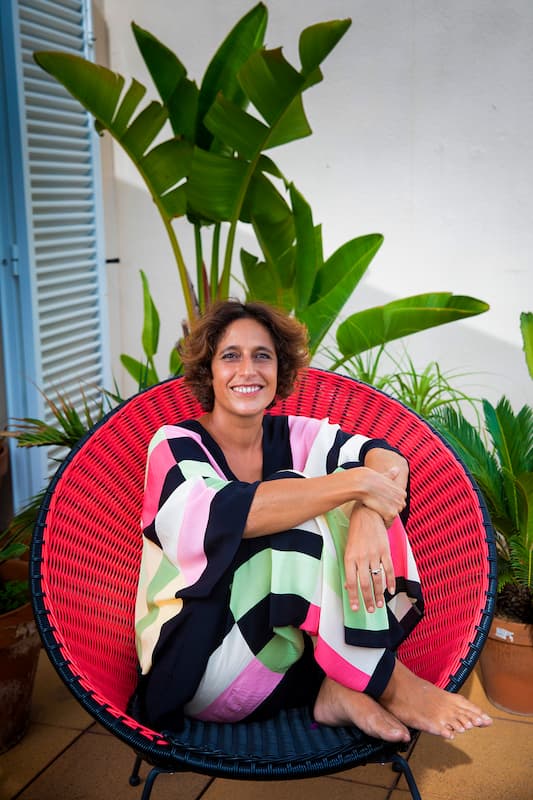 See detailed information and schedules of the entire Design Pavilion programme by day, at this link.
The partner of Applied Arts Week is Erste Bank.
Author: Marina Marić
Photo: Jelena Ivanović, Promo