Art programmes will revive the famous District in Liman this weekend again, which is being transformed into a unique Comic Book City as part of the Other? Europe programme. In addition to the events dedicated to the ninth art (conferences, exhibitions, workshops and activities for the youngest), a great music programme awaits us – performances by regional musicians. We invite you to head to the District and dive into the exciting world of the ninth art, and the concerts that await you will be an especially enjoyable musical treat. Meet the bands you'll have the chance to hear live in the District on 28 and 29 October!
Music programme on 28 October
8 p.m. ROGI / Proizvodnja building
If you want to relax at the beginning, Rogi will bring us a great introduction to the weekend ahead! The winner of the Mikser festival in 2017 has a reputation as a creator of relaxing music full of hip-hop, funk and soul, who draws inspiration from the concrete surroundings of the metropolis. If you are not familiar with his work, look for the album U međuvremenu. His performance in District will be accompanied by a three-piece band (keyboards, drums and bass), while Rogi himself is in charge of guitar and vocals.
8 p.m. DJ Crni Dule / Fabrika building, location 2
Novi Sad citizens have known Crni Dule for more than two decades now. Duško Nikolić, which is the 'civilian' name of Crni Dule, is certainly one of the pioneers of DJing in our country. He introduced reggae, funk, dancefloor jazz, and breakbeats to his parties, among other things. These exact genres can therefore be heard at his performances as well as R&B, Hip-Hop – and all that from vinyl records. Do not miss it!
9 p.m. Goddealers / Proizvodnja building
Goddealers is a relatively young band, formed at the end of 2021, and it is composed of well-known figures from the Belgrade and regional scene – Goran Orge Nikolić (Neočekivana sila), Vladan Rajović (Kanda Kodža i Nebojša), Boško Mijušković (Straight Mickey and the Boyz), Ivan Simić (Bullet for a Badman) and Milan Milinković (Figlio di Puttana). They combine different genres and sensibilities, resulting in a very natural, unique and strong sound.
10 p.m. They Drive by Night / Proizvodnja building
District's music programme will be enriched by the rock concert of the band They Drive by Night, which was formed in Belgrade, in 2015. We will get to thank Nemanja Nikolić (guitar, vocals), Bojan Nikolić (guitar), Ivan Petrović (drums), Iva Kuzmanović (vocals) and Marija Šević (vocals) for creating a great atmosphere. Vladimir Milićević on bass will join the band for this performance. Let's give them a listen at Proizvodnja.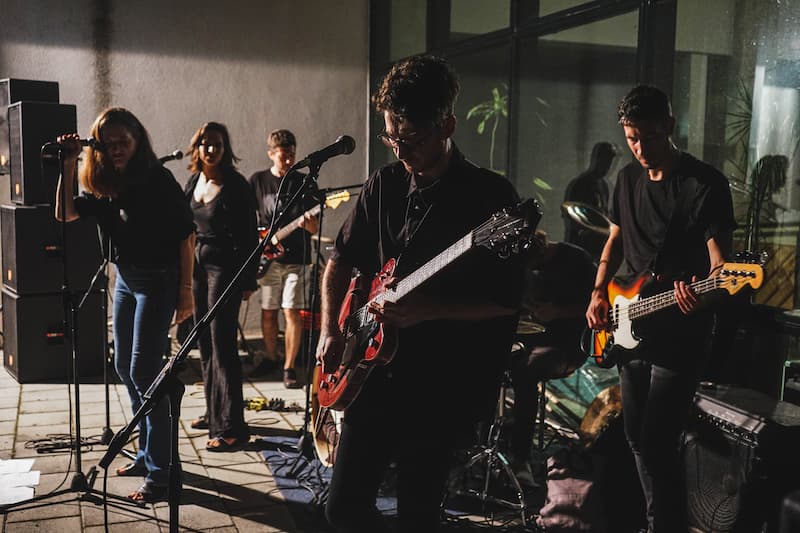 11 p.m. Straight Mickey and the Boyz / Proizvodnja building
Straight Mickey and the Boyz are usually classified as alternative rock. This Belgrade band was founded in 2009 by Miodrag Cicović (guitar, vocals), Boško Mijušković (bass guitar, vocals) and Danilo Luković (drums, vocals). They have two albums behind them, and if you watched the popular Serbian TV show Morning Changes Everything, you surely noticed the opening track – which was written by Straight Mickey and the Boyz.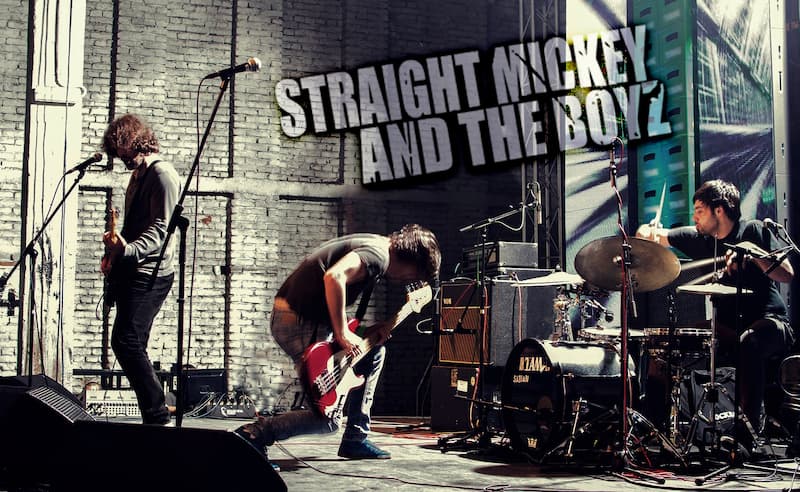 12 a.m. Consecration / Proizvodnja building
Consecration is a rock band from Belgrade, founded in 2000. During all this time, the members of the band changed often, but the constant was a unique sound containing elements from different musical genres. It is known that some of Consecration's albums were influenced by rock and metal bands, while others were created under the influence of post-metal and post-rock bands. They have released six albums and performed at various festivals, including Exit.
Music programme on 29 October
8 p.m. Cut Your Nipple / Proizvodnja building
Cut Your Nipple is a Macedonian phunk (punk, funk, alternative, rock) band from Tetovo. It was founded in 2018 by Marko Pečenović (bass and vocals), Pavel Kuzmanoski (guitar) and Teodor Janevski (drums). They released their first album last year, and so far, they mostly performed in North Macedonia, where they won at the cutely named, Loser Fest in 2019. Come support your neighbours! Simultaneously, DJ Dub Dubba will perform in the Fabrika building.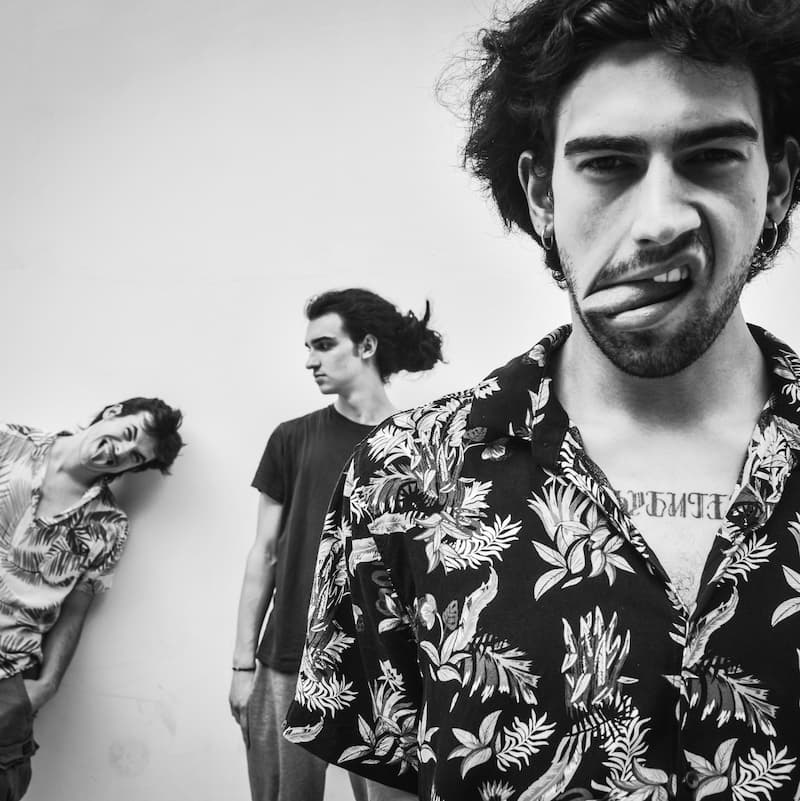 9 p.m. Keckec & Severtransi / Proizvodnja building
Milan Kerezović Keckec is well known to fans of the local scene. He has performed independently and with different bands over the years. Keckec started playing back in elementary school. He graduated from the Academy of Music, and he also works in sound design and makes music for theatre, film and TV. His genre is unique and he often states that, when creating music, above all, he has fun. In the Comic Book City, he will perform with the new band Severtransi, which consists of Dušan Rašković (drums), Feđa Ruškuc (double bass), Peđa Pejić (guitar) and Voja Savkov (saxophone).
10 p.m. Stray Dogg / Proizvodnja building
Stray Dogg is an alternative/indie band from Belgrade, formed in 2011, when after a few solo performances, Dušan Stajnić decided to make a group. Stray Dogg was then joined by Ana Janković and Jelena Damjanović, professional pianists. Very soon Stray Dogg was performing as an opening act for the bands Chinawoman and Scout Niblett. Over the years, the structure of the band has changed. As of right now, they have released four albums and held numerous performances in Serbia and the region.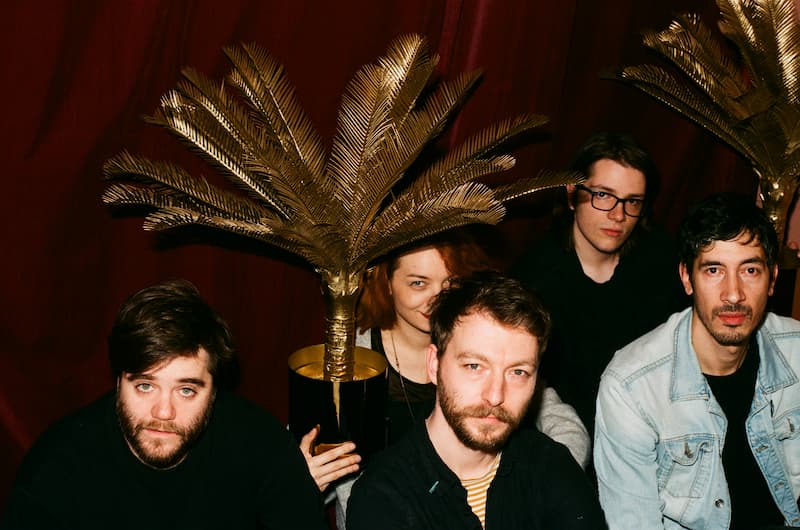 11 p.m. Činčila / Proizvodnja buildin
Činčila, an alternative psychedelic funk-rock band founded in 2012, comes to us from Sarajevo. They say that, in addition to music, they also include elements of fine art and performance art. We are sure that this is definitely a performance worth seeing!
12 a.m. Lufthanza / Proizvodnja building
Another band coming from North Macedonia will be playing at Comic Book city, and that is Lufthanza. This group was formed in 2020, and its forte are post-punk and psychedelic rock sounds. The band is made of Ivo Nikolovski, Andrej Dimovski, Luka Jovanoski, Viktor Stojanovski, Rade Bikovski and Martin Đorlev. These guys managed to release an incredible three albums last year, all the while also performing live, so it's worth checking what they have prepared for the Novi Sad audience.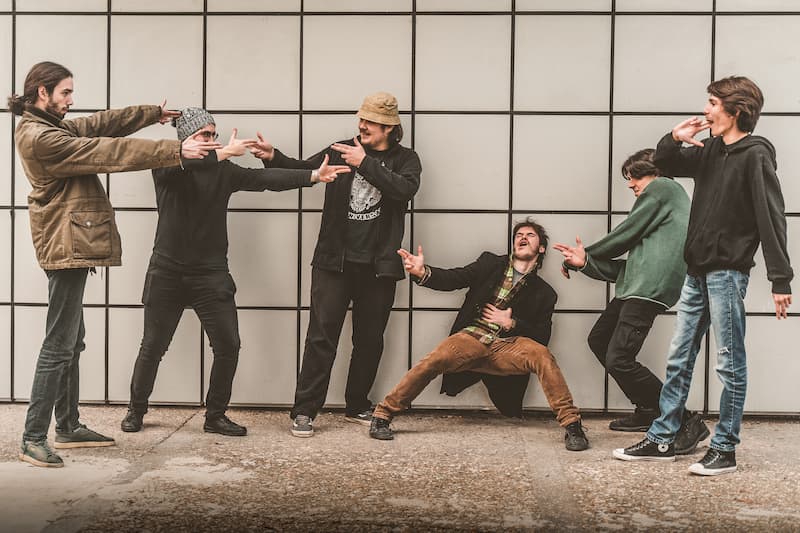 Admission to all concerts is free.
Author: Tihana Smiljanić
Photo: Promo/ECoC