The final part of the Other? Europe programme arch of the European Capital of Culture will include a large multimedia exhibition, album promotion, workshops, conversations and concerts, all in honour of the pioneer of electronic music of the former Yugoslavia and Latin America, Mitar Subotić Suba. The visionary spirit of this artist will be felt in the District from 20 to 26 November, through the project Suba: Novi Sad, organised by the Association for the Promotion of Contemporary Music Art 'Nove Uši' and the Mitar Subotić Suba Foundation. A unique tribute to Suba will present his creativity through all musical genres and types of work he did; from electronic and ambient music, music for theatre, to Brazilian rhythms.
In anticipation of the programme dedicated to this important artist, whose life, work and tragic death you can read about in the article on our website, we spoke with the editors of the SUBA: NOVI SAD programme – prominent Novi Sad pianist Branka Parlić, president of the Association for the Promotion of Contemporary Music Art 'Nove Uši', and Vera Kopicl, co-founder of the Union of Feminist Organisations (Re)konekcija.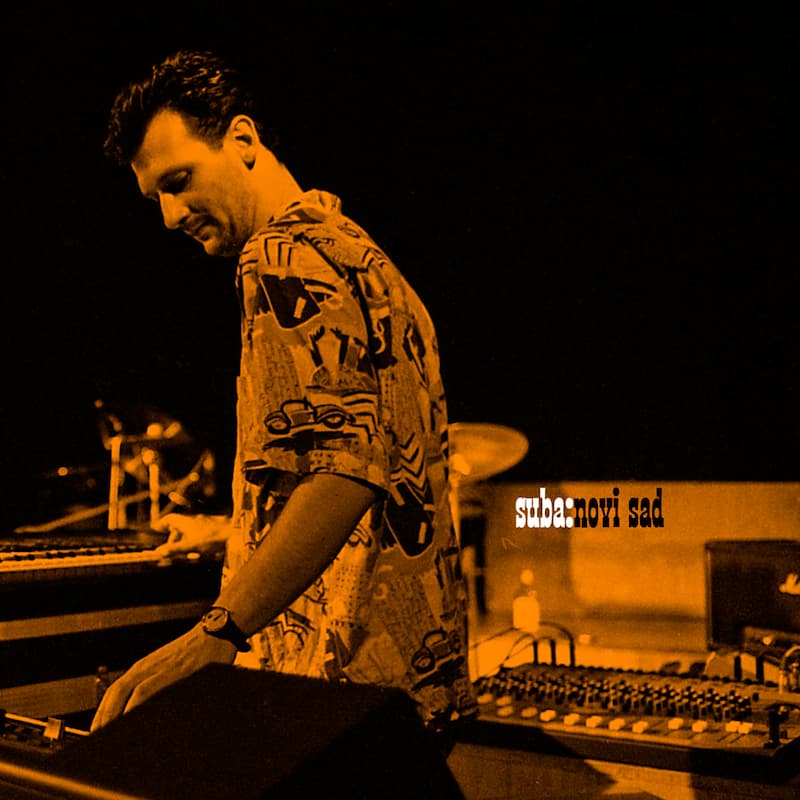 Branka Parlić is synonymous with New Music and is one of the leading pianists of minimalism and post-minimalism of the 20th and 21st centuries. During her teaching years at the Academy of Arts in Novi Sad, she devoted herself to promoting and affirming New Music. She is known for performing compositions by Eric Satie, Philip Glass, John Cage, Wim Mertens and others, as well as great composers of film music, such as Nino Rota and Michael Nyman.
Vera Kopicl deals with the presentation of contemporary artistic practice, mainly women's culture. She founded the International Women's Video Art Festival VideoMedeja and is the co-founder of the Union of Feminist Organisations (Re)konekcija, within which she organises various programmes – from exhibitions, concerts, and publishing events, to the WomeN'S Museum. She publishes books and articles in the field of literature, theatre and the art of new media. She collaborates with Branka Parlić on various projects
As friends of Mitar Subotić Suba, Branka Parlić and Vera Kopicl spoke to Visit Novi Sad about the exceptional importance of this artist for the Novi Sad and international scene, but also about the project that will preserve the creative spirit of Mitar Subotić Suba, who was always one step ahead of his time.
How complete is our idea of Mitar Subotić Suba today?
Vera Kopicl: Published articles from various sources dealing with contemporary culture, including even the Encyclopaedia of Novi Sad, a large number of websites, blogs, video clips and documentaries, reissues and newly-released Suba's music, various projects dedicated to Suba's work (conferences, homage, concerts) across these decades – they all contribute to our idea of him.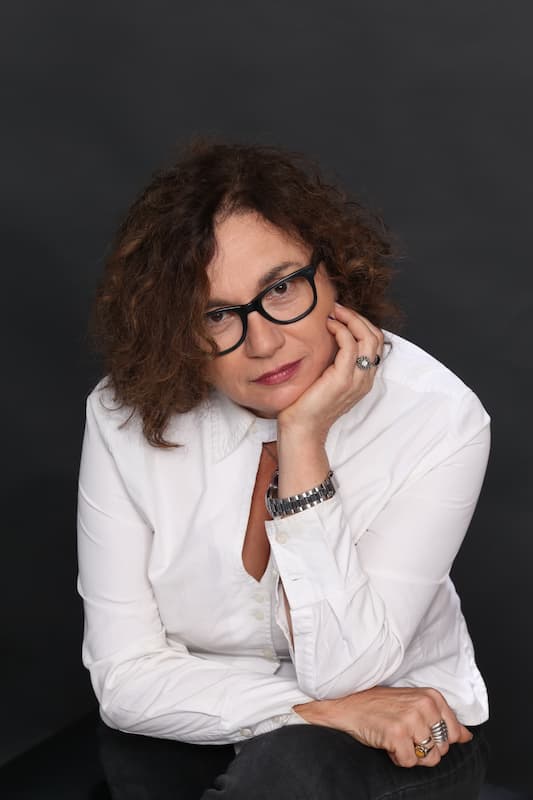 In your opinion, how much attention has been paid to him? It is said that, for example, in São Paulo, the preservation of his character and work is much more intensive than in Novi Sad.
Branka Parlić: The very existence of The SUBA Institute in Brazil is extremely important as an expression of respect for artists in the creation of new productions and a different Brazilian scene. The institute deals with the Brazilian period of Suba's work and a large part of the Novi Sad projects were done in cooperation with them. Thus, in 2006, a big concert was held in Studio M with Brazilians, dedicated to Suba, called Cadeau (gift). In the last few years, the Youth Theatre hosted two performances by choreographer Aleksandra Ketig, dedicated to Suba. There was a Suba stage at the EXIT festival for several years, and a large multimedia conference about his work was held in Matica Srpska. Moreover, there were book promotions at the Institute for Culture of Vojvodina and later in the bookstore Bulevar Books. He is the only artist from Novi Sad to whom a part of the park is dedicated – Mitar Subotić Suba Plateau, where friends and admirers gather every year. The Mitar Subotić Suba Foundation was formed, which will deal with the preservation and promotion of his work, as well as with actively supporting young artists.
To what extent and in what way is the Suba – Novi Sad project, as well as any kind of tribute within the framework of the European Capital of Culture, going to contribute to the preservation of Suba's work, as well as his character in general and perhaps introduce some new generations to Suba?
Vera Kopicl: The goal of the project is to make his work known to new generations, although there already are a lot of young people who listen to his music (Croatia Records' release placed second on the charts in Croatia). What gives the SUBA: NOVI SAD project a special dimension is the release of the SUBA: NOVI SAD CD, which includes hitherto unreleased music from the Novi Sad period, as well as the promotion of the Brazilian double vinyl Dreambirds, the collection and processing of the archive that comes to us from Brazil, the testimonies of collaborators from different areas of his activity (from electronic music to theatre, film, performance) and so on.
How much work has been done so far, from your perspective, and how important is it that a project such as the European Capital of Culture, as part of its programme, pays attention to such an artist in different ways, making him even a part of its legacy?
Branka Parlić: The inclusion of the SUBA: NOVI SAD project in the programme of the European Capital of Culture emphasises Suba's international career and the intercultural character of his art. It is certainly an opportunity to preserve various formats of artefacts and archival material in a space of the legacy character. In this way, the European Capital of Culture permanently opens a space of communication with Suba's work, a new cultural space of influence and creation of contemporary art.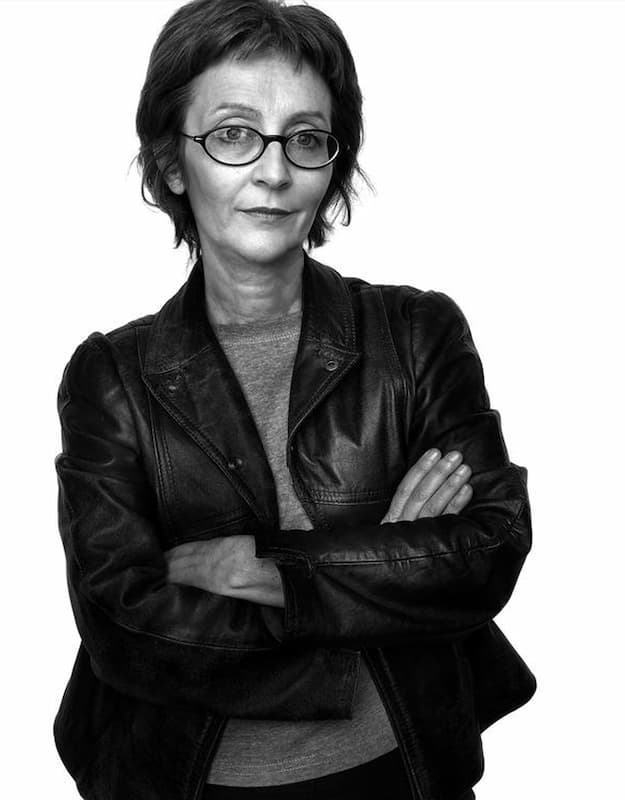 A conceptual solution was also chosen for a sculpture inspired by his work, which will be placed in Liman Park. What is your opinion on this?
Vera Kopicl: Above all, we are glad that it is an artistic sculpture and not a monument and that it is dedicated to our fellow citizen who has left a mark on the cultural identity of Novi Sad.
It is often said that he was ahead of his time, a kind of pioneer of electronic music. How did his work look back then to the public, the environment, and you? Were you aware of its monumentality at the time?
Branka Parlić: Being ahead of your time can be a handicap, but it can also represent the freshness of a different expression. Suba's music, like everything new, was not fully recognised at the time, it was more commercial. He started collaborating with the most important musicians, directors, and choreographers at the time very quickly. We shared the same circle of interests with Suba and were keeping up with his creation, some directly participated in the creation of joint works. He was a part of our lives, and he himself never set himself up or acted like a star, nor as he was the 'greatest'.
It is said that Rex Ilusivii graffiti appeared around the city at some point, as well as that he would bring tapes to Radio Novi Sad under that pseudonym. Is Suba's complex artistic and creative gift hidden in that kind of creative mystery, so to speak?
Branka Parlić: Definitely an artistic strategy, a kind of collaborative performance with Zoran Janjetov – Janja. Radio Novi Sad listeners heard the first works of Mitar Subotić Suba in the Yugoslav pop scene and the then-popular Yugoslav show Novi Vidici, hosted by Dragan Gojković. He delivered all those songs anonymously, signing them under the pseudonym Rex Ilusivii. Old graffiti can still be read on the walls of buildings in Novi Sad: 'Rex Ilusivii is beautiful!' and 'Rex Ilusivii is smart!'. Yugoslav radio stations broadcast this author until the 'illusive king' revealed his artistic identity himself – after that, he performed in Belgrade, Novi Sad, Zagreb, Ljubljana, Sarajevo and Subotica, as a composer, arranger and instrumentalist.
Do you recognise a glimmer of the kind of energy that Suba had in young people? Could there be a new Suba?
Vera Kopicl: Youth culture increasingly uses electronic sound in popular music, new technologies are their instruments and new cultural spaces, so Suba's energy is more a part of their world than previous generations.
Authors: Milana Milovanov and Marina Marić
Photo: private archive; Zoran Veselinović