Doček 7531 in Novi Sad, on 13 January, is a unique celebration of the New Year according to the Julian calendar, which will be enhanced by the performances of local and foreign performers and other events at more than 20 locations throughout the city. One of the greatest jazz pianists of today, Tigran Hamasyan, will hold a spectacular concert in Novi Sad on this occasion. The City Concert Hall will shine like never before on the night of Doček 7531 during the performance of the winner of the prestigious European Echo Jazz Award.
The childhood of the Armenian artist, who will perform in Serbia for the second time, was marked by music. At only two years old, he showed an extraordinary interest in instruments, and already at the age of three he was singing songs by Led Zeppelin, Deep Purple, The Beatles, Louis Armstrong and Queen, trying to accompany himself on the piano. He entered the world of jazz music at the age of seven and since then this musical genre has been his great passion. The award-winning pianist Tigran Hamasyan is now a successful music student at the University of Southern California in Los Angeles, and now this magnificent artist is coming to Doček 7531 to push the boundaries of supreme jazz once again!
While we await the unmissable event, read what Tigran Hamasyan brings us to the European Capital of Culture.
The citizens of Novi Sad feel extremely happy because one of today's greatest jazz pianists is performing in our city for Doček. What have you prepared for the occasion and what will the programme look like?
I will be performing a mixed solo repertoire. There will be compositions such as An Ancient Observer, A Fable, For Gyumri and more.
You will perform in the first City Concert Hall in the history of Novi Sad, which was opened during the preparations of Novi Sad for the European Capital of Culture title. Now, our city has another new space dedicated to artists and their creativity. This endeavour is of great importance. What is your experience regarding the space where you perform? To what extent does the space influence your performance and relation with the audience?
The hall's acoustics and the audience's energy is very important for the performer on stage. I have never performed at the City Concert Hall before but judging from web photos it looks like a beautiful hall. I think I have played in Serbia only once and it was a long time ago so I am very much looking forward to connect with my Serbian audience!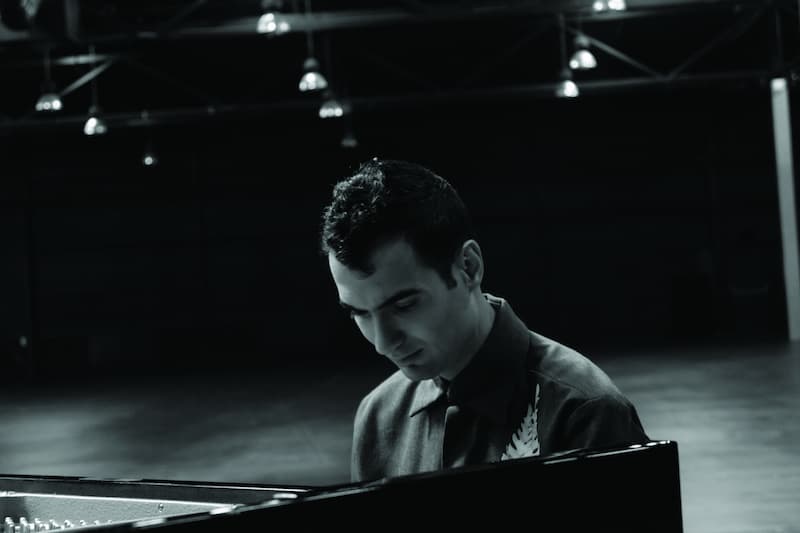 The citizens of Novi Sad are the only ones to have Doček, a unique brand connecting two celebrations of New Year's Eve, two ways of calculating time, and two alphabets – how do you perceive the concept of New Year's Eve? How do you perceive Doček? Why is it important?
New Year is the time to reflect on your past year(s) and to learn from it to make a better coming new year!
At the same time, Doček will close the European Capital of Culture year in Novi Sad. This year, over 6,000 artists from more than 35 world and European countries visited our city. It was marked by 4,000 events – How do you perceive Novi Sad now and what did the flattering title bring to the city, the first in Serbia to bear it?
I congratulate Novi Sad on being the European Cultural Capital. It's wonderful for the inhabitants of the city and the region to get exposed to so much art and music!
Whom will we listen to at Doček on 13 January?
In addition to this great artist, other top performers from the local and foreign music scene will perform at Doček 7531 in Novi Sad. Doček 7531 is recognizable precisely because it combines visual and performing arts, with unusual concert spaces where the performances take place.
Since there is huge interest in this New Year's celebration, there are very few tickets left, so if you have not secured them yet, now is the time to do so. You can buy tickets for the concerts at all Gigs Tix ticket offices, as well as online on their website.
The list of performers:
Space Motion & Tribe (10 p.m., Museum of Contemporary Art of Vojvodina) 
ABOP (10 p.m., Radnički Dom)
Haelos (10 p.m., The Youth Theatre) 
EYOT (10 p.m., Egység Cultural Station)
Danica Crnogorčević (7 p.m., The Serbian National Theatre)
Sevdaliza (10 p.m., The Serbian National Theatre)
 Konstrakta i Zemlja Gruva (11 p.m., The Serbian National Theatre)
 Shortparis (11 p.m., SCCNS Fabrika)
Sana Garić (9 p.m., Svilara Cultural Station)
 Đorđe David and Ivana Peters (9 p.m., Barka Cultural Station) 
Ke Ma and Shihan Wang, with Silk & Wind Duo (8 p.m., The Novi Sad Theatre)
 Tijana Bogićević (9 p.m., Cultural Centre of Novi Sad, large hall)
 Lajkó Félix (12 a.m., Reformed Christian Church) 
Divanhana (9 p.m., 'Laza Kostić' Grammar School)
YU Grupa (8 p.m., NIS grand hall). The Doček programmes are supported by the NIS company.
Nneka (8 p.m., Synagogue)
Photo: Elena Petrosyan