The African artist Nneka will perform in Novi Sad for the first time, as part of Doček 7531. The R'n'B princess, who is often compared to Alicia Keys and Erykah Badu, will hold a spectacular performance on 13 January at 8 p.m. in the magical setting of the Novi Sad Synagogue. We will find out what it looks like when the music and fashion icon from Nigeria paints the Synagogue with the power of the voice that placed her on the European charts of the top 50 artists on the rise.
Nneka, a Nigerian singer, who grew up in Germany, started playing music while studying anthropology in Hamburg and has been a successful musician for almost two decades. She first caught the attention of a wider audience when she opened for Sean Paul in Hamburg, which led to her first single and album recording. Today, Nneka is popular throughout Europe, America and Africa. She has been nominated for numerous awards and won the British MOBO 2009 Best African Act award. She spoke with Visit Novi Sad about the upcoming concert and her thoughts on music. We hope you managed to grab a ticket for the concert, but regardless, make sure to enjoy the interview!
Gaining popularity by looking up to legendary musicians such as Fela Kuti and Bob Marley, you have achieved great popularity with brilliant sound, and the MOBO 2009 Best African Act award in the UK attest to that. What are you preparing for Novi Sad's Doček?
The performance will have a few new songs and some music from the old album.
You started making music while at university. Was it always around even before that, What music did you enjoy as a Nigerian kid in Germany?
I was into a lot of cultural music and also partially gospel and rnb. I liked to sing in private time and I would sometimes sing old Whitney Houston songs and also some majek fashek. Who was a great reggae artist in Nigeria and made a lot of famous songs about change in Africa and in the world
What was the breakthrough moment that made you decide music would be your calling?
There was none. I simply lived to sing and be with other musicians who motivated themselves to be better and amazing at their artistry. I knew there was a lot I felt I needed to express and for some reason it was easier singing it than saying it.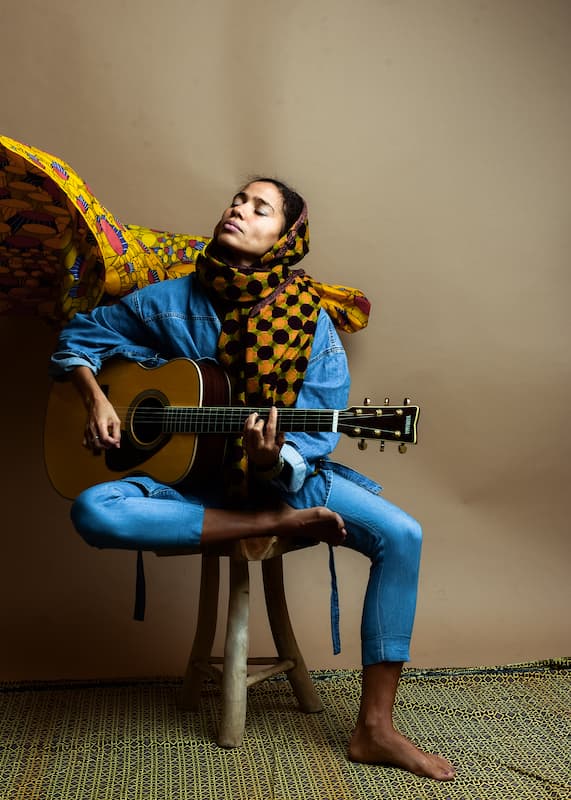 What is your favourite thing about making music?
I think the suspense and silence in the process
Do you feel you are missing out on something by leading the life you lead now?
No.
You will perform in the Synagogue, a unique church space. What do you think about that? To what extent does performing in church inspire you?
It's nice to know that everything is open and free. I also like the acoustics of the space. I performed several times in the church. The object echoes my voice and vice versa. And in all that, you can feel some peace. I feel that places like this are places where many people come to meditate and pray and thus have a lot of energy. You can feel it. Of course, there is another side to this. I join this positive aspect.
This is not your first time performing in Serbia. What was it like in Sombor several years ago?
And I know it is also amazing and empowering this time around
Author: Tihana Smiljanić
Photo: Promo/EPK