The arrival of the year 7531, which according to the Julian calendar, is being held in Novi Sad for the sixth year in a row, will finish off the year of the European Capital of Culture title on 13 January and will be marked by numerous performances and concerts throughout the city. The rich artistic programme, which will be held throughout the evening, will take place in several locations around the city, and some of them, have been repurposed for this occasion into concert spaces (Reformed Catholic Church, Museum of Contemporary Art of Vojvodina and others) thanks to the ECoC initiative. In this way, the Novi Sad audience has the opportunity to discover not only new musical trends but also new spaces put at the service of culture.
Doček undoubtedly contributed to the cultural life of Novi Sad, and it seems that the audience has already made a habit of creating their own musical route on 13 January, which they will follow during the day and evening of the New Year's celebration. Thanks to the European Capital of Culture project, culture has found its way to the space of independent artistic creation, and its goal is, this year, to support performers, whether they are already established or belong to marginalised artistic groups.
Doček 7531 will, in this way, be marked by numerous concerts and artistic events in cafes, restaurants and similar places all across the city, which the European Capital of Culture supported with an open call that ended at the beginning of December last year. The idea of this open call was to improve cooperation and exchange of content between independent and institutional cultural scenes. All city cafes, restaurants, associations and other organizations that perform activities in the field of culture and artistic creation, i.e., in whose premises such programmes are usually implemented, had the right to apply. Doček in Novi Sad, in this way, once again provided support to young performers to express themselves artistically and present themselves to a wider audience, but also the opportunity for fellow citizens and all visitors to Novi Sad to be part of the unique, authentic programme that this city offers. Thus, let us see what kind of programme we will enjoy this 13 January, and which bands we will listen to in Novi Sad.
Must-See Events on 13 January
Doček 7531 in Novi Sad starts at noon, and we invite you to visit the Bulevar Books bookstore, where the electro-acoustic band Danilav Kitsch, whose members are Daniel More and Lav Kovač, will perform at 12 p.m. These seasoned and beloved improvisers from the Novi Sad scene will explore rhythmic and processional music on this occasion. The event is conceived as a Doček at Noon, and we highly recommend this concert.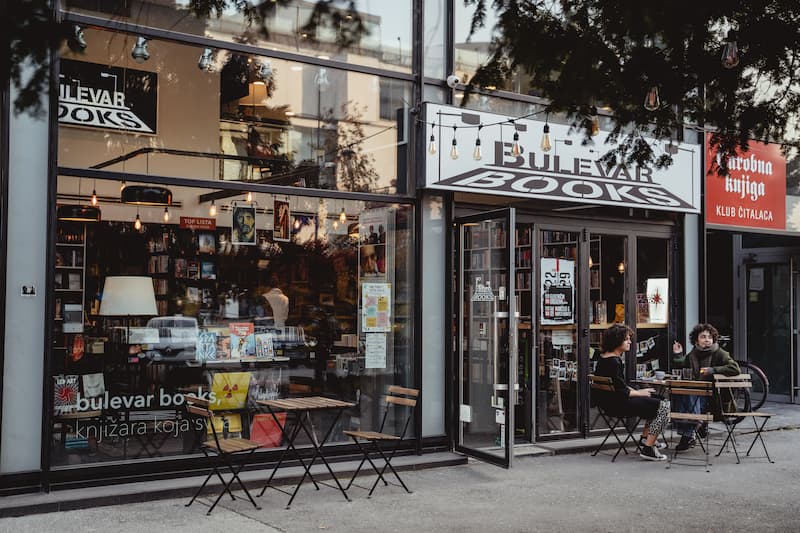 Doček programme continues in the afternoon when from 5 p.m. we can expect an exhibition of comic boards and illustrations – Dirty Records, followed by a DJ programme at SCCNS Fabrika. At the same time, an exhibition of artworks by people with autism will be held at the Association for the Support of People with Autism in the City of Novi Sad (12 Bate Brkića Street). Through pictures, we build bridges of communication between citizens and autistic people, so this exhibition is called A Bridge Built from Pictures. Make sure to catch the exhibition Digital Art – TWO, which will be on display from 8 p.m. on the first floor of Spens (G-point Media House).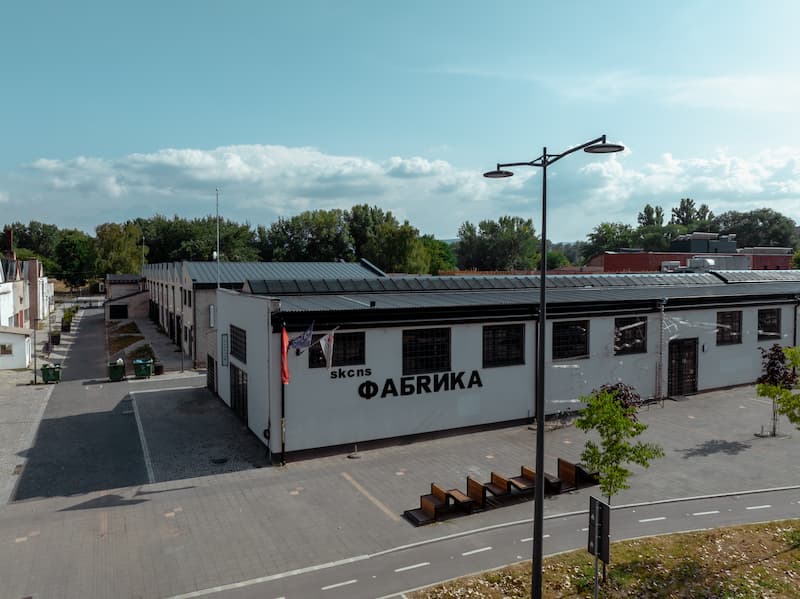 Another exhibition that is worth a visit during the day at the Tri Petice restaurant, in Žitni Square, is the solo photo exhibition There – Everywhere!, by Milan Sekiz, which will also be accompanied by a DJ programme. It is a set of 20 selected photographs of the author, which he took on trips to European cities. Tri Petice restaurant is already decorated with some of Sekiz's works of art, and now it will further attract the attention of the audience.
Get ready for the Serbian New Year Spectacle that will be held at Pero Bar at 5 Zmaj Jovina Street, in the city centre, from 10 p.m. As announced by Milan Jevtić, the owner of Pero Bar, 'the audience will have the opportunity to see a relatively new and young band, made up of established actors of the Serbian National Theatre and the Youth Theatre performing musical hits from well-known local and foreign films.' The capacity of this restaurant is already full and, as he says, more places will be sought that evening. Milan Jevtić points out that the Doček concept has brought Novi Sad a huge tourist and cultural offer, and that it is not easy to decide which events to visit on New Year's Eve.
'It is definitely difficult to choose which programme to watch, but I hope that this will attract as many tourists as possible because it is our specificity in celebrating two new years that distinguishes us and what we need to work on in the future.'
The New Year's Eve atmosphere will be further improved by the young band Dope Kukjata from Skopje, whose performance at Doček will be their first gig in Novi Sad, as well as their first performance outside of North Macedonia. They will be joined by Kene Beri, a veteran of the rap scene, as local support. They will perform together on 13 January at CC LAB, starting at 8 p.m.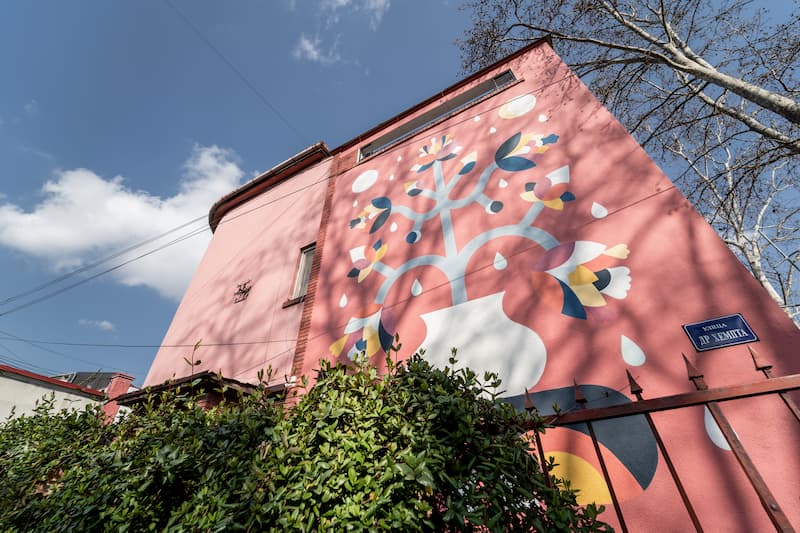 Doček 7531 will also be marked by DJ performances, so a great atmosphere awaits you in Laze Telečkog Street in the city centre. If you are in the mood for this kind of party, the Let's Mix it Showcase awaits you at LABar from 8 p.m., as well as the Elektrana 2022 event at PUBERAJ, which starts at 9 p.m. We will hear a similar kind of sound at K9 Station (the hall of the Kanal 9 TV station, at 12A Dimitrija Bugarskog Street), also from 9 p.m.
A good concert awaits us in the city centre on 13 January at Caffe Bar Diego at 5 Zmaj Jovina Street, where you will have a great time with an authentic Doček with Gazorpazorp!, which also starts at 9 p.m. This local four-piece band is preparing a new album soon, and we advise you to listen to them.
Do you remember the old New Year's music we used to listen to when we welcomed the New Year as children? We evoke memories at The PUB from 10 p.m., where the Pop-rock party 2022 awaits you. The Betty Boom Band will give us a memorable performance, and we advise you to go to this great gig.
The atmosphere in the Absolut club in the very centre of the city will be warmed by the performance of the band Šišarke, who will play from 10 p.m. Luka Miljević, the owner of the Absolut club, revealed to Visit Novi Sad what kind of programme awaits us, since the band is returning to performances after a five-year hiatus, with the first one in Novi Sad
'Šišarke is an original band from Zrenjanin, made up of music lovers who grew up on rock'n'roll. Guests can expect a good concert and entertainment because, in addition to the guys from the band being excellent musicians, their goal is for the audience to have a good time together with them.'
Do not miss the concerts of bands that guarantee a good time in the city marked by the year of the ECoC title. Luka Maljević pointed out that it gave Novi Sad the opportunity to show that it is a true city of culture in a good light.
'We are proud to hand this title to other cities who will have a difficult task to top this.'
Author: Marina Marić
Photo: Jelena Ivanović, Vladimir Veličković