A city that already by the end of the 19th century had its first bike shop and a bike club, and that bore the title of the world champion in winter cycling three years ago, wouldn't be able to praise itself for the hundred years' pedalling history if it weren't for the ones who take good care of our bikes.

In the Gallery Square, in the neighbourhood of the Matica Srpska Gallery, joyous bike owners ring their bells for the fifth year. 'Cikloteka' is a small workshop with great knowledge, experience and owners' friendly smiles – the smiles of Nikola and Dragana Terzić. This is the sixth year of Cikloteka's taking care of the Novi Sad bicycles, servicing them and bringing them back to life, while also offering amazing advice.
– Cikloteka has existed since May 2016. Besides the standard repairs and maintenance, we also offer bicycle parts and accessories. We are especially proud of restorations that bring old and forgotten bicycles back to life. It's definitely the most fun part of our job, both 'cause of the transformations bikes go through and the reactions of our happy customers – say Nikola and Dragana, owners of the 'Cikloteka' workshop.
How difficult is it to be a small entrepreneur, or let's say, a craftsman in your case? What was your journey like?
– We believe diligent hands are happy hands, and this turned out to be true. We paid special attention to positioning our shop in a neighbourhood that didn't have a bike shop, so the customers came on their own at first. Every bicycle is equally important to us and we are fully dedicated to each of them. Our customers recognised that and the network of satisfied customers quickly spread around the city. The journey itself was difficult and demanding, as is the case with every job. We worked all day long and were on the verge of liquidity crisis. However, we didn't have plan B and we directed all of our attention and time to the job that, in the end, paid off. Running a small business, you always have to adapt, you can't be afraid of change. It's good to have long-term goals, but you have to be ready to adapt when there's a change in demand.
Do you know the number of bicycles and satisfied customers that came to your workshop?
– We don't know the exact number, but more than 2500 bikes went through our bike shop last year. Hopefully everyone was pleased. We are lucky to have attracted real bike lovers, so the uncomfortable situations with customers are a true rarity.
What kind of bicycles do citizens of Novi Sad ride?
– There's everything, from the 35-year-old pony bikes to the most modern ones with carbon frames. Most of the citizens of Novi Sad ride city bikes that serve as their daily means of transportation, followed by mountain bikers who, in their free time, head to Fruška Gora or to the surroundings of Novi Sad. Recently, there has been a noticeable increase in electric bikes, especially among older people.
Many people turn to bicycles as a means of transportation, despite the fact that motor vehicles are still dominant. What is the situation like in Novi Sad, is the increase in the number of cyclists noticeable?
– Yes, the increase has definitely been noticed in the last few years. With the city being more and more densely populated, car parking has become mission impossible, and not just in the city centre. Given the fact that our city is flat and suitable for pedalling, it's both financially and mentally worth it for people to use bikes as a means of transport and, say, get from Novo Naselje to city centre in 20 minutes of relaxed riding. We believe this trend will continue to live and the city will, at some strategic level, sooner or later have to make decisions aimed at promoting these types of transport that don't produce noise, congestion or pollution.
There are many unique things about you, such as keeping people's bikes during the winter season, for those who aren't keen on pedalling in the cold. I think you're the first bike shop in the city to offer such a service. How does that function? How much does it help people?
– Cyclists of Novi Sad could be divided into two categories: The ones who don't give up biking even in the coldest and rainiest weather. They like to say that they don't know how to function without a bicycle. And there are those who put their bikes aside when the weather gets cloudy. So this service is actually for them since most of them don't have enough space, and if the bike is at our place over the winter (we also do bike service in the meantime), all they have to do is pick it up in the spring and enjoy their rides. The citizens of Novi Sad really like the idea and we're satisfied so far. They can leave their bikes at our place whenever, really. Say, you are planning a summer vacation and you don't know where to leave your bike, you can leave it with us.
On your website, you also offer useful advice to people of Novi Sad. Some of your advice involves information on how to do little repairs by yourself as well as how not to get your bike stolen. Are these some of the most frequent questions and problems?
– Cyclists are mostly concerned with tires, i.e. flat tires, especially during the summer, when small caltrops ruthlessly destroy not only tires but inner tubes as well. The problem is partially solved by installing the so-called outer tires with a rim protector. However, people often ride their bikes with tires that are not properly inflated, so they go flat as soon as they hit the curb. One of the frequently asked questions is bike wash. Our general advice is: don't go to self-service car washes to wash your bikes, because the water, under such strong pressure, usually gets inside the bearings and creates problems. This is only acceptable when, after washing it at a car wash, you take your bike in for a tune-up. If not, just take an old damp cloth and wipe it.
When it comes to advice, how do we prepare our bikes for the season?
– The brakes should always function properly, the tires should be inflated with the proper amount of air (usually written on the side of the tire), and the bike chain shouldn't be dry. Before every season, it would be best to do bike service and check all the small problems before they turn into the big ones. That way, you're keeping your bike in good working order, with minimal maintenance costs. For instance, if you neglect the wear of the brake pads and drive for a long period of time, you'll have a destroyed brake surface on the wheel, and you'll have to change not only the pads but the wheel as well.
What is the oldest bicycle that ever came through the doors of Cikloteka?
– It's hard to remember. If we talk restoration, it would probably be an old bicycle called Julia, from the period of World War II, which a man brought to us to restore for his mother. Today, Julia enjoys the Adriatic coast, so we are certain that we gave her a nice life.
Is there a bike you found particularly interesting to work on or an anecdote that you remember?
– People are the most interesting part, especially cyclotourists that we missed a lot last year. We usually welcome them with 'rakija' and try to solve their problems as quickly as possible. We enjoy their adventures since we, too, want to embark on such an adventure one day. We certainly remember the guys from Germany with whom we are still in contact today, a Brazilian who flew to New Zealand and then returned home by bicycle, and of course a family of five from Belgium, where the youngest member was a baby less than a year old.
Who rides bikes the most? Does age play a role in that?
– It's probably when people start going to work that they realize how advantageous bikes are. The majority of students think of bikes as a form of entertainment, so you usually won't see many bikes in front of schools, but we're sure that'll change in the future. Those who discovered the benefits of pedalling in their youth, continue to pedal in their old age as well.
What are the Novi Sad bike paths like? Are they adjusted to suit everyone? What is your opinion?
– More work should be put in the bike paths. Curbs are a big setback, they're absolutely unnecessary. However, we must say that the newer bike paths are good. The most irritating bike path for the cyclists of Novi Sad is the path along Futoški Put, which is full of bumps and humps. There's also a problem with the Liberty Bridge which doesn't have a bike path, and it sure needs one. We would like the cycling infrastructure to follow the growing trend of cyclists, so that as a product we have well-marked wide paths without curbs. Also, we believe Novi Sad should have a cycling connection with other surrounding areas, as is the case with Begeč. We are certain it would add up not only to the development of tourism, but to reducing traffic congestion as well.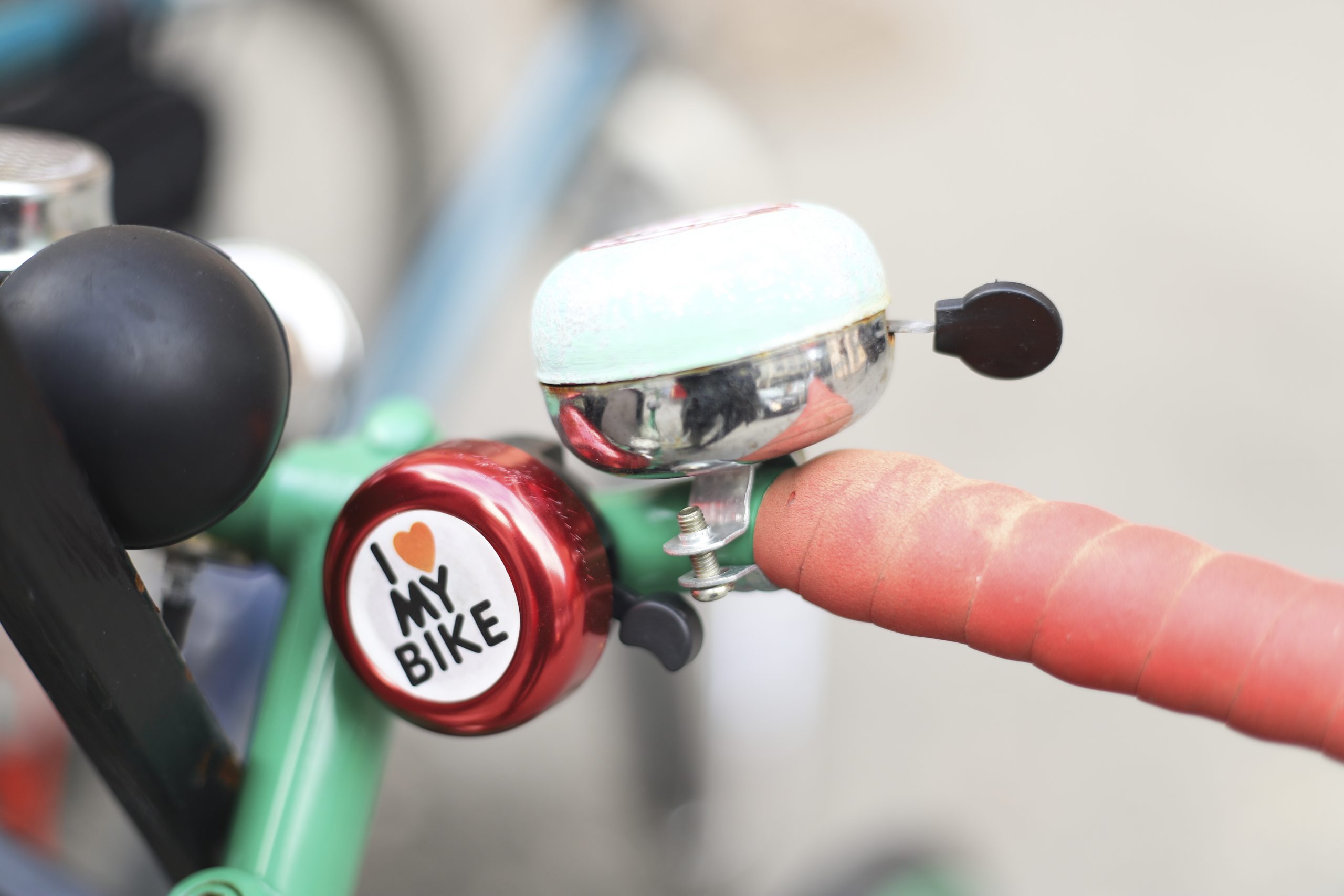 What route would you recommend to the citizens of Novi Sad or to those who are coming to Novi Sad for the first time?
– Riding along the Quay is something anyone can do, regardless of physical fitness, and you can always extend your route to the Oficirac beach or Petrovaradin Fortress. On the other hand, if you want to pedal outside the city, then we'd suggest riding along the Danube and Begečka Jama. Those in great shape can always go to Fruška Gora.
What cultural and sporting events in the city you never miss?
– When it comes to sport, we have to admit we're not up to date with it, we usually just ride our bikes. However, we never miss rock gigs and concerts, especially local bands.
Interviewer: Milana Milovanov
Photo: Uroš Dožić