Being a student at the University of Novi Sad means studying in a place whose tradition dates back to the 1960s. The unique university town has almost 50,000 students not only from Novi Sad and Vojvodina but also from all over Serbia, the region, and numerous European and world countries. As such, it makes Novi Sad one of the largest scientific and educational centres in Central Europe.
Of the huge number of students who walk or have at least walked our city, some return home, and some fall in love with it and stay to live here. And where did it all start?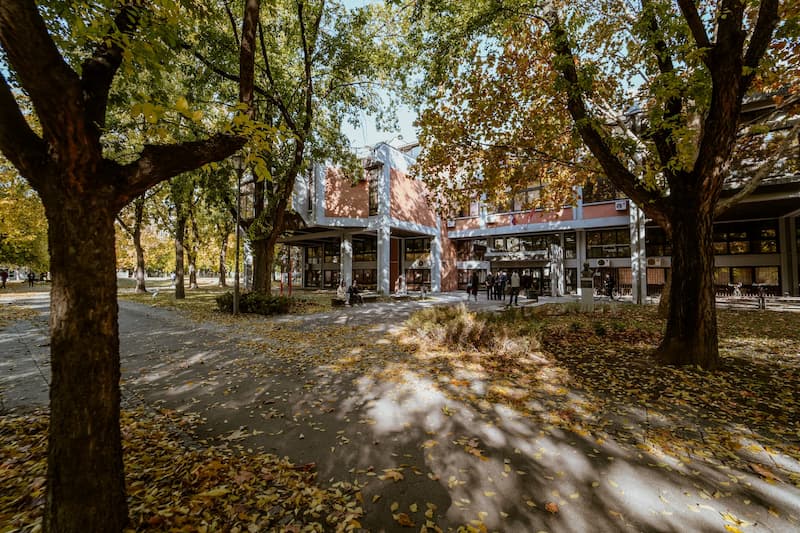 In One Place: In an Oasis of Peace
The university campus, with an area of 259,807 m2, is tucked away in a part of the city called Liman 1. A place lush with greenery, and at this time of year, it flouts its charm and exudes the energy of birth and bloom of thriving nature. It houses as many as seven of the nine faculties, the Rectorate building, student dormitories, the Grand Canteen, the student polyclinic, the Student Centre, scientific, sports, cultural, informational, and professional student organizations, as well as the beautifully decorated student square.
Ana, a student at the Faculty of Philosophy, told us what it's like to study near the Danube River, not far from the city beach Štrand and the Sunny Quay.
Being a student in Novi Sad is, indeed, a special experience. The position of the faculties, which are in one place, as well as the tidiness of the campus, make you feel relieved and calm as soon as you approach it. Also, Novi Sad hosts numerous festivals and events – Exit, Street Musicians Festival, Sterijino Pozorje, Kaleidoscope of Culture, Jazz Festival, and it also abounds in interesting places for going out and socialising.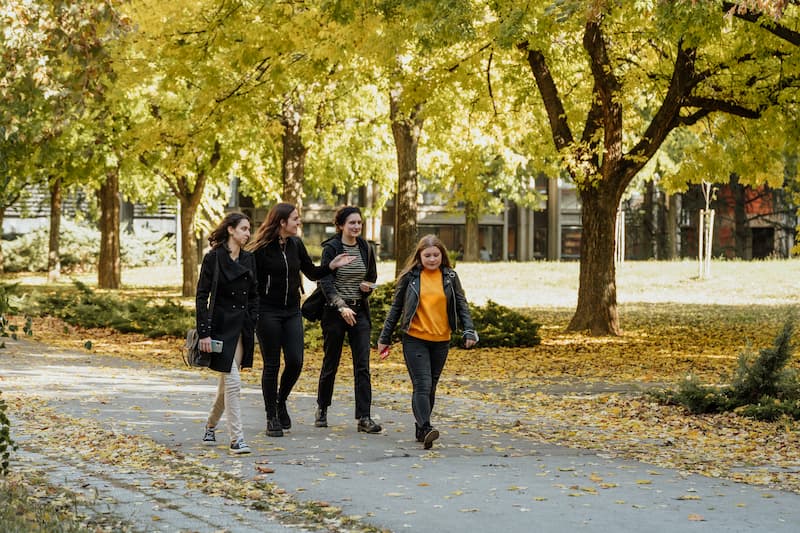 It sounds like an ideal opportunity for a good time for students, and the unavoidable part of the nightlife sandwich for Novi Sad youth is the most famous sandwich called Index sandwich.
So, attending university is not only about studying but also about unforgettable socialising and an opportunity to make friends for life. Drinking coffee in nearby cafes during breaks between lectures, studying together in the reading rooms of the faculty, sitting on benches on campus and repeating materials before exams, evening gatherings in front of homes, socialising in the canteen – all this makes studying in this city. And what gives Novi Sad special energy is the fact that this is an intercultural city of diverse and rich cultural heritage, in which different nations and languages have intertwined for centuries.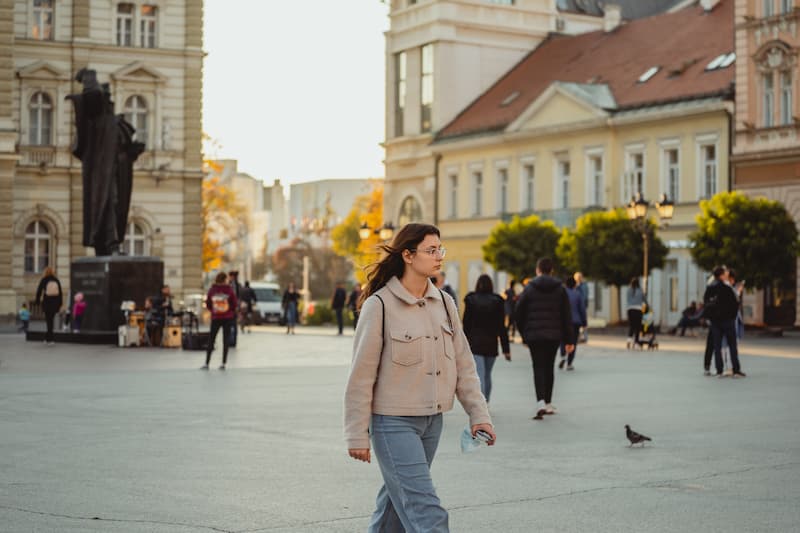 I think that it is a great advantage that I am a student here in the year in which Novi Sad holds the title of European Capital of Culture because I can attend numerous fantastic events, tailored to everyone's taste. In social and cultural terms, this city really has everything a student could wish for, says Miloš, a student at the Faculty of Technical Sciences.
An Exhibition About Student Life Worth Visiting
Within the Schools of the Future programme unit of the European Capital of Culture, we will have the opportunity to investigate the topic of everyday student life on campus, which has not been sufficiently covered so far. The project They: Live – Student Lives Revealed Through Context-Based Art Practices, which involves collecting and digitizing photos of student life on the Novi Sad campus, shows how one of the most important places for the future of young people in Novi Sad breathed for more than 60 years. You will be able to see the exhibition in the Creative District from 29 April to 15 May.
And the next time you walk around the university campus, stop for a moment, breathe in an oasis of peace and remember all the student days and moments that we may once have taken for granted, and today just remembering them brings a smile to our faces.
Author: Marija Nenadić
Photo: Jelena Ivanović