This is a favourite holiday for many residents of Novi Sad, because it usually signifies a few days of rest from work. Given that sunny and warm weather awaits us this weekend, if you are spending the holidays in your city or if you are coming to the European Capital of Culture as a visitor, we invite you to come and see the reconstructed Creative District first and foremost, because the rich Flags of the Future programme awaits you there, and it includes concerts, exhibitions, workshops and other activities, as a great prologue to Labour Day. And where to go on Sunday for the famous uranak (a Serbian May Day tradition of going to nature to celebrate early in the morning)? We are bringing you a few suggestions. These destinations in the city or out of town break ideas offer enough space and a relaxed atmosphere to set up a BBQ and have fun with friends. We leave the choice up to you!
Excursion Spots on Fruška Gora
By far the most popular picnic area in the vicinity of Novi Sad, especially on 1 May, is Fruška Gora. During the holidays, this national park can accommodate up to 400,000 tourists who enjoy relaxing there, but also walking, barbecuing, drinking Fruška Gora wines, etc. There are numerous excursion spots on Fruška Gora, so we suggest that you tune in with your adventures side and choose one you have not personally 'verified' yet. The choices are plenty: Iriški Venac and the Freedom Monument, Stražilovo, Popovica, Testera, Letenka, Zmajevac, Borkovac, Brankovac, Andrevlje, Kraljev izvor, Bobelina livada, Ciganski logor, Popov čot, Široke ledine, Jabuka, Osovlje, Astali, Rohalj baze, Lipovača, etc. Possible excursion places also include places along the Greben and Partizan roads. If you are more in the mood for May Day DJ parties, we have another suggestion in Popovica – visit Gorski smeško which invites you to its birthday party, with barbecue and dancing during the day, and a silent party that awaits you in the nature in the evening.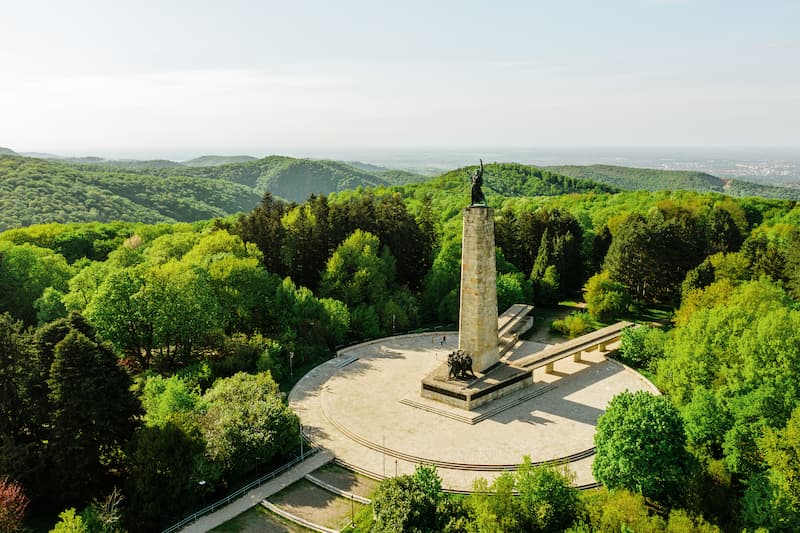 While we do not doubt you will have a good time, do not forget to be responsible along the way. Meaning that you will be careful when lighting and extinguishing fires (lighting is allowed only in certain places, and even then, be sure to watch the fire and make sure that the flame is extinguished before leaving), you will collect your garbage, and be warry of possible ticks. Save Fruškać so that you can continue enjoying it after the Labour Day.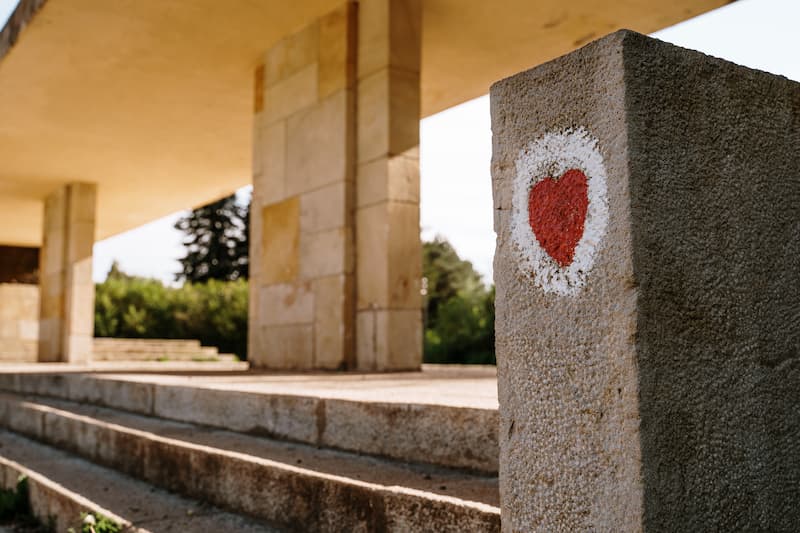 Kamenica Park
As the oldest park in Novi Sad Kamenica Park (Kamenički park) is a well-known May Day destination, with a few dozen fireplaces. Since their number is set, and there are many interested grillers, if you want to make sure that you will not stay hungry that day – get up early and secure your place. Fireplace usage is paid, and so is the parking. On the premises of the park, there is a castle of the Marczibányi and Karáscony families from the 19th century, as well as numerous sculptures and two lakes, which makes this renovated resort an ideal choice.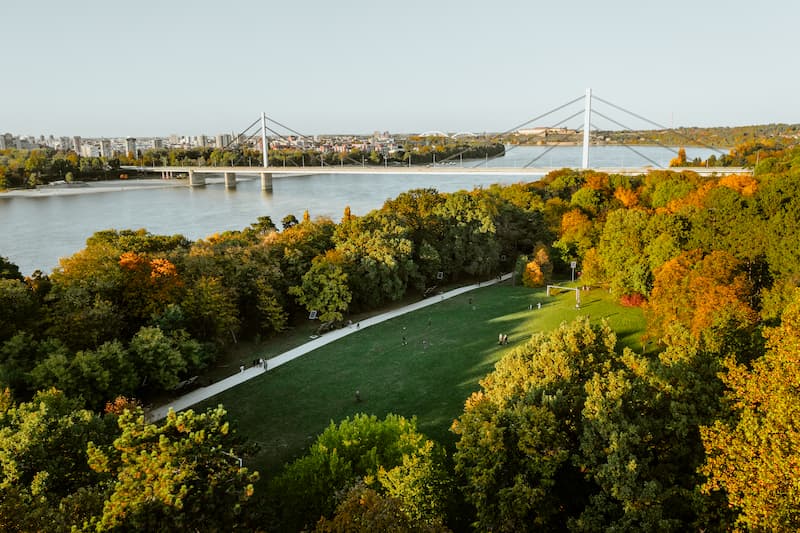 Novi Sad Beaches
If you can hardly wait for the warmer days and are looking forward to a vacation on the Danube, open the season of staying on the beach on May Day. Depending on your affinities, the choice will fall on the well-kept beach Štrand, or on the charming wild Oficirac. The bathing season on Štrand starts on 1 May and lasts until 30 September; the cost of a daily ticket is RSD 50, a season ticket without a discount costs RSD 1,345, and a season ticket with a discount costs RSD 1,150. If you choose Štrand, you will be able to enjoy a real beach day in the sun and sand, with food and drinks from nearby restaurants and cafes. On the other hand, while you do not have such services available on Oficirac, there, as usual, you can be 'a DIY master' – together with the most sun during the day and the famous sunset with a view. If you decide to make a barbecue, be careful and make sure to put out the flames after preparing lunch.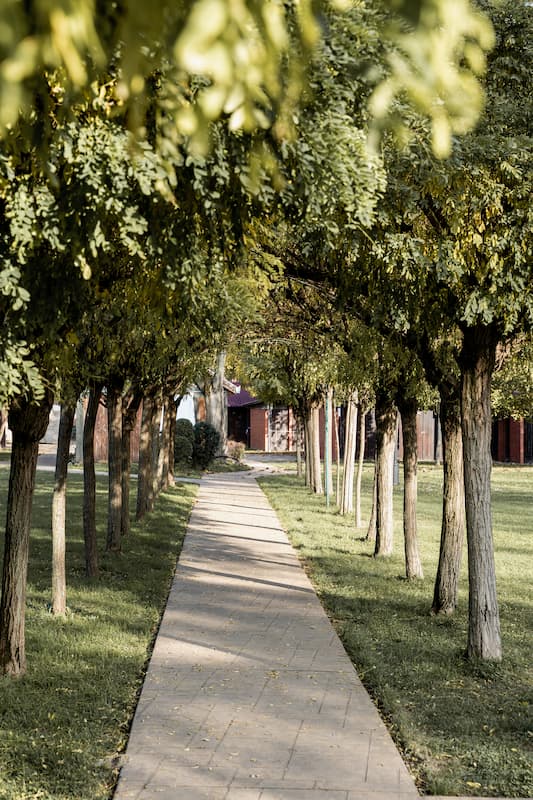 Begečka Jama
At this location near the Danube, it is possible to buy a special daily ticket for fishing and embark on an adventure: what will you be having for lunch today or tomorrow? Of course, if you want to fish, you need to own a fishing license. If you love fish but would rather somebody else catch it for you, local salaši, čarde and restaurants will host you and fulfil all your wishes!
Ribarac
Ribarac may not seem like the first choice for May Day, but if you are in the mood to eat something good without cooking and washing the dishes, your choice can easily fall on the 'Fishermen Island' (Ribarsko ostrvo). Wonderful restaurants with excellent cuisine and views of the Danube, such as Alaska terasa, Kućerak, Piknik or Discont, will help you relax your eyes and mind if you prefer to drink cocktails while overlooking the Danube. If you are lucky, you may know someone who has a raft or a weekend house on Ribarc – call them on time and arrange a nice and relaxed holiday!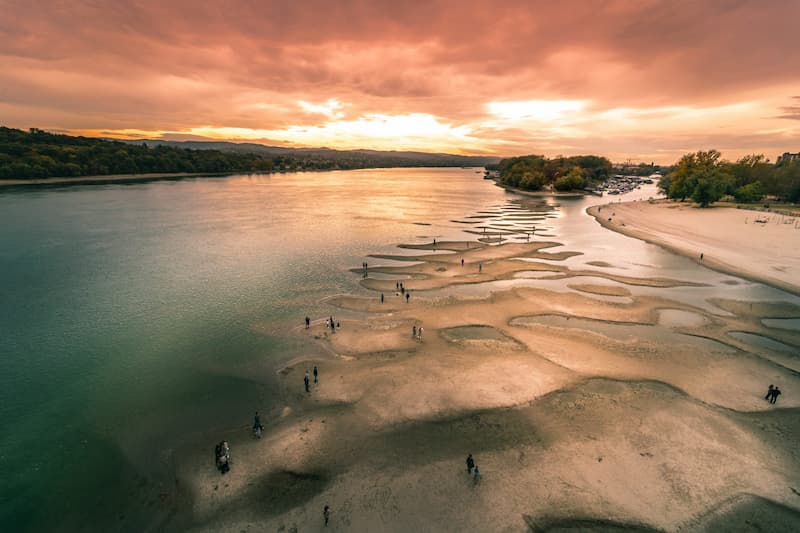 Sremski Karlovci
If you have not been to Sremski Karlovci in a while, this is a great opportunity to visit. An architecturally interesting and culturally important city is located near Novi Sad, and it is great for a day trip. Stroll, drink local wine and dine at one of the city's great restaurants like the famous Bermet in the centre. If you are in the mood, on your way there, you can walk to Stražilovo, the ideal excursion area for picnics, where a monument to Branko Radičević is located!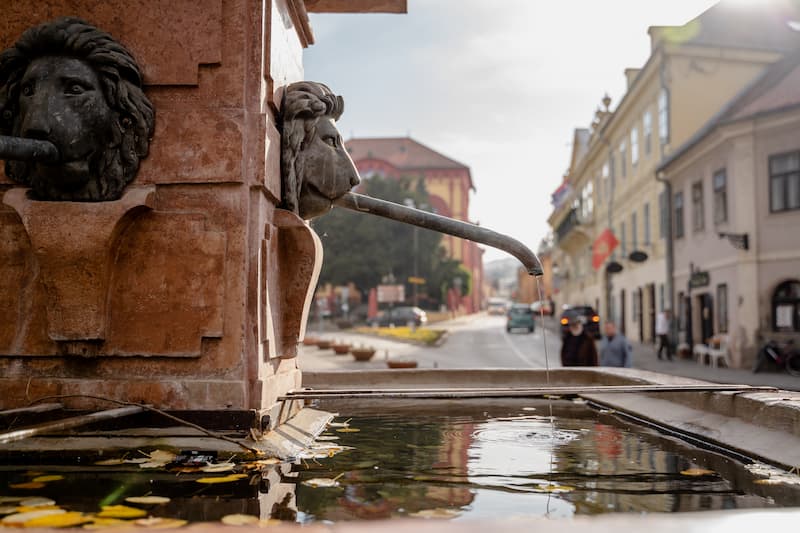 Salaši in the Novi Sad Area
Those who have experienced the peacefulness and the ambience of Vojvodina's salaš gladly return to it. If you like salaši, no matter if you have a favourite or want to discover a new one, why not visit it on May Day? If you do not feel like returning home, there is always an option of an overnight stay and experiencing the authentic Vojvodina experience, with the local food and various household activities offered by different salaši.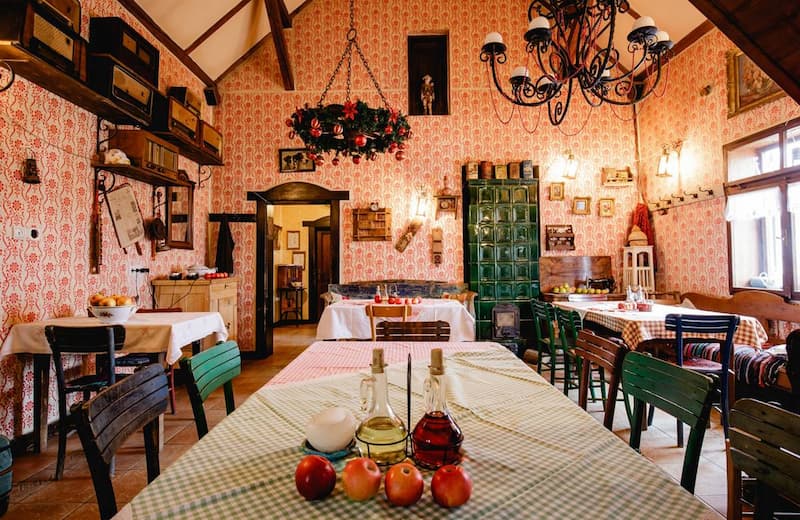 Banja Vrdnik
Osim što u Banji Vrdnik možete uživati u bazenima, odnedavno možete i iznajmiti bicikl i provesti praznike na jedan pravi, autentičan vojvođanski način! Ako želite da izbegnete težak uspon, u banji nudi da vas prevezu na lokaciju odakle možete samo da se spustite bez po muke. Šta god da izaberete, ukusan ručak i odmor osiguraće da završite dan srećni i siti!
Author: Tihana Smiljanić
Photo: Jelena Ivanović