Two exceptional Novi Sad artists – Vitkay-Kucsera Ágota, an opera diva and Jelena Simonović Kovačević, a multi-award-winning pianist, will organize a stunning concert within Doček 7529. Their concert called 'In Honour of Beethoven', on the occasion of marking the 250th anniversary of Beethoven's birth, will be shown on 13 January via the new platform visitns.rs.
The combination of two calendars, two dates and two calculations of time, the Novi Sad Doček celebrates the diversity of music genres, new spaces for culture and supreme artists. Ágota and Jelena will delight all lovers of classical music with their performance in the Egység Cultural Station, paying respect and celebrating the musical genius of the great composer, whose date of birth is celebrated as a holiday all over the world.
The famous Berlin Philharmonic Orchestra magnificently marked this jubilee with the Ninth Symphony in front of the Brandenburg Gate, and Vitkay-Kucsera Ágota and Jelena Simonović Kovačević prepared a concert of solo songs on this occasion. His birthday was the motif for the collaboration between the two artists.
'Musicians around the world are dusting off Beethoven's compositions. We agreed to perform something that can't be heard so often on concert. We agreed that it would be Beethoven's solo songs and started researching. Ágota found many songs. Songs that are performed less often are nice to hear, but the cycle of songs 'To the Distant Beloved' must also be heard on the programme, because that is simply the standard,' says pianist Jelena Simonović Kovačević.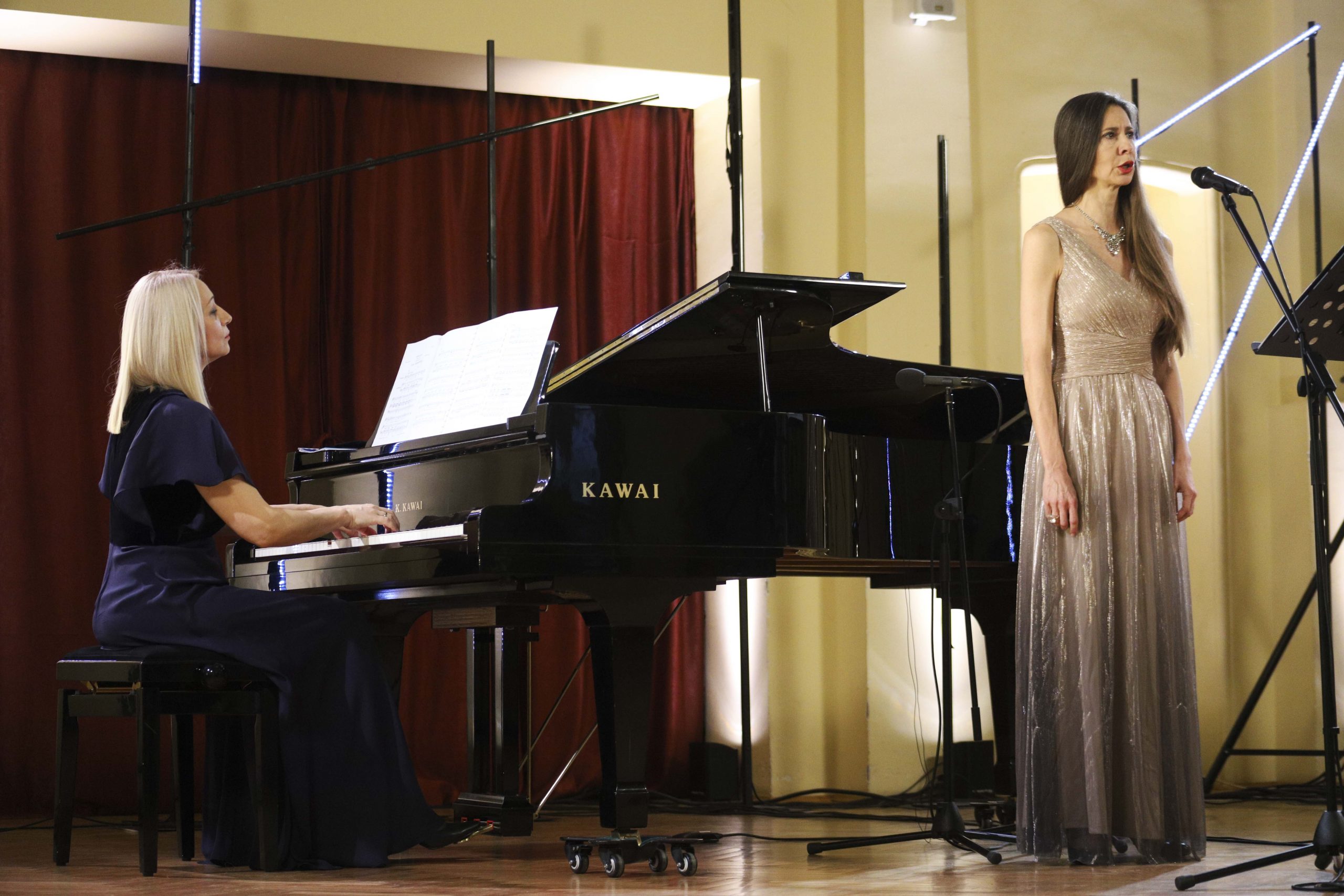 The repertoire will first include a cycle of solo songs based on Goethe's verses. 'To the Distant Beloved' cycle as well as solo songs that are not well known will be performed. There are also two 'Toasts' that were not published at all during Beethoven's life.
'Beethoven believed that composers must know the lyricist well because in that way they can express real emotion and transfer it to another language – that is, from the language of writing, to the language of music. I'm talking about a cycle of four songs, translated as 'Only He Who Knows Longing Knows What I Suffer'. It is interesting that Beethoven took two verses from Goethe's novel, an aria of the female character 'Mignon', and wrote four, stylistically completely different, two verses. Then, for the first time, the printed name of the author of the text appeared next to the musical text. The same phrases were used by other composers – Chopin, Schumann, Tchaikovsky, Wolf, Brahms, so we can hear the same verses from other composers, but the initiator was Beethoven. We will also perform a cycle of songs called 'To the Distant Beloved', which consists of six songs and they cannot be performed individually. There are various intrigues regarding who Beethoven intended this cycle for. It doesn't matter, love is a driving force, so it doesn't matter which woman it was. Furthermore, we have selected and adopted as a cycle his solo songs, which can very rarely be found on the repertoire, and even on YouTube ,' says Vitkay-Kucsera Ágota.
They both agree that this concert is a great challenge, but they hope that the audience will like their performance.
'At the beginning, we thought it was quite easy, however, it turned out during the work that the songs are extremely demanding. Beethoven first became acquainted with the style of bel canto when he was in Vienna, and indeed at some moments in his music one can feel that musicality that certain operas carry. On the other hand, he still belongs to the classics and there is a clear distinction between classics and romantics, and we had to take a lot of care, especially me, not to withdraw into operatic moments and phrases. I believe that we have worked a lot and that it will be seen,' points out Agota and adds that this concert is different because there is no audience: 'Live performance and listening, awareness of the moment are completely different and unrepeatable. Different compositions are performed in a million ways today, you can listen to it and bring it back, but that moment of performance is irreplaceable.'
Jelena says that because of this concert, she feels like she is doing something completely new.
'This year is really amazing. I have the impression that I actively overslept it. I have completely moved away from my everyday life, performances, concerts, going out with friends not to mention, time with family, travel – this is a year of isolation! On the other hand, it brought retrospection and thoughts about life, about meaning, it brought us back to think about priorities, to think about values that we have forgotten in everyday life. This is a completely new experience, but I hope that it will end this year and that we will return to the normal framework of concerts and contact with the audience, because there is nothing better when you see curious eyes laughing or crying while performing something,' points out Jelena Simonović Kovačević.
As they say, they both will enter the New Year with the desire for the masks to fall, for smiles to be seen, for health, love, because it initiates a lot of things in life, wonderful concerts and beautiful collaborations like theirs.
For the fourth time in a row, the citizens of Novi Sad are celebrating the New Year's Eve through the concept of two calendars, two time calculations, on 31 December and 13 January. This year, the European Capital of Culture decided to have an alternative – online programme, and in addition to the mentioned performers, the world virtuoso Stefan Milenković, the young violinist Lana Zorjan, Novi Sad String Quintet and others will also perform, presenting new spaces for culture in Novi Sad. The whole programme will be broadcast online on the visitns.rs platform.
Photo: Uroš Dožić