The warmth brought by the sound of the violin somehow fits perfectly into the winter holidays, so the performance of Lana Zorjan, the young violinist from Novi Sad within Doček 7529 will be a real treat for the audience.
The concert is part of the programme which will present new spaces for culture on 13 January in the online format on the Visit Novi Sad platform.
In the space of the former shooting range, transformed into the first Novi Sad cultural station, which in two years has taken a significant place on the cultural map of the city, Lana will perform four compositions accompanied by Milena Buča on the piano. On this occasion, Lana Zorjan revealed to us why she is looking forward to this performance in online format:
'It is a different feeling when you perform without an audience. I have been performing online for almost a year and I really miss audience, their reactions. However, more people will be able to see the performance, having in mind that we are limited in space. Everyone can join us online.'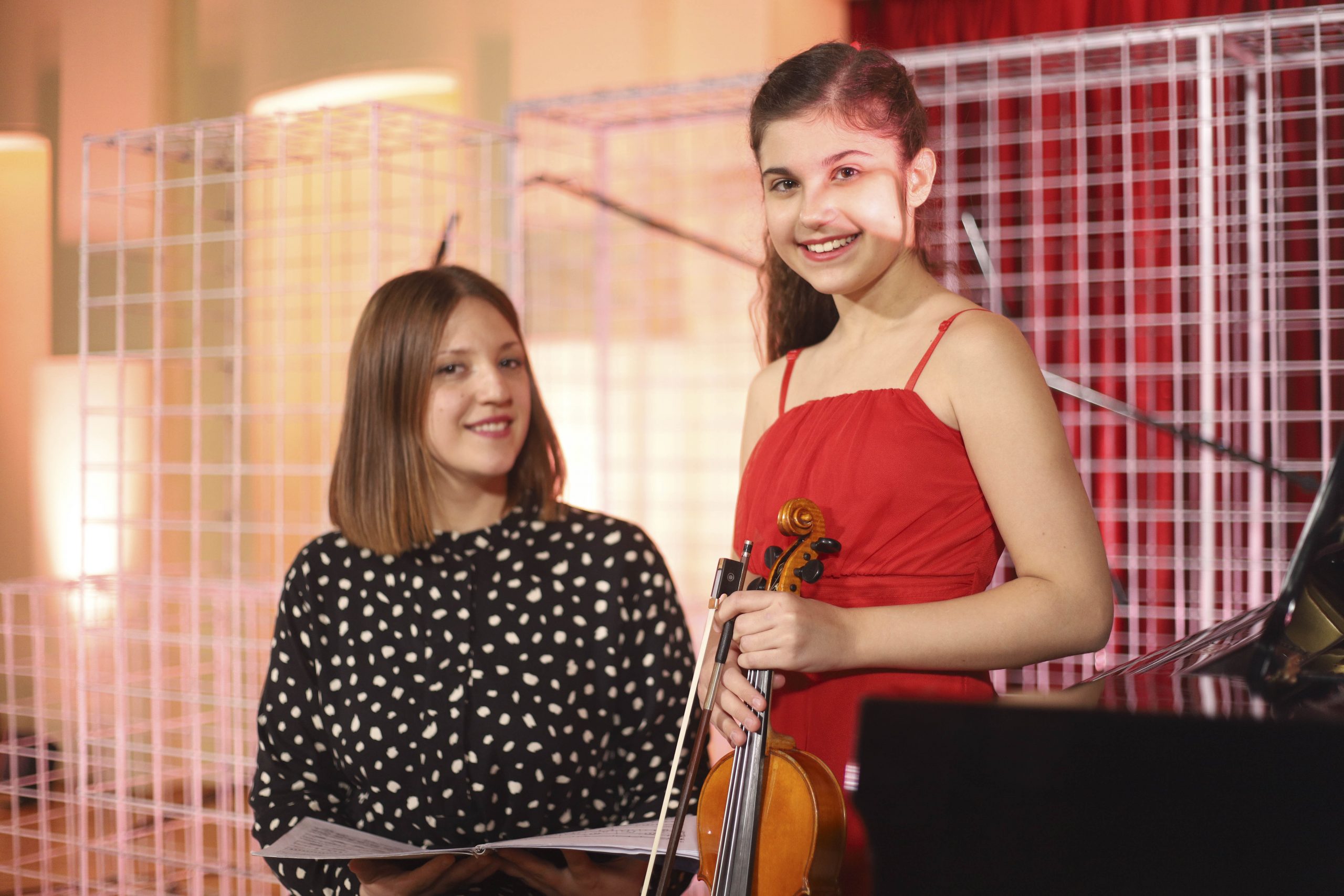 Lana held the violin for first time when she was four and since then, she has been achieving success and awards, including more that 40 of them. The student of 'Isidor Bajić' Music School in Novi Sad was a representative of Serbia at the recent international competition 'Virtuosos V4+ – We Play the Same Language' in Budapest, where she received a special award.
'It was a wonderful experience. I received the special award, which included the violin with the signatures by Plácido Domingo and Tomáš Kocák, which is very important to me. The thing I will remember the most are friends I have met. We hung out and we kept the distance by joining four or five tables, but that didn't bother us. We were together all the time, worked in the studio, hung out, and cheered each other on', said Lana.
A unique Doček in Novi Sad, which connects two celebrations of New Year's Eve, two calendars and two ways of measuring time, will continue its tradition on 31 December and 13 January, but in online form, by opening new spaces for culture so that Serbian Athens can welcome the title of the European Capital of Culture. The fourth Doček will present a world famous virtuoso, performers that received international awards, as well as young talents of different music genres – classical, traditional and electronic music, jazz, indie rock, rap, etc.
Photo: Uroš Dožić