'Sveti Stefan Dečanski', one of the greatest Serbian Orthodox choirs, will perform within Doček 7529, together with the 'Orfelin' string orchestra and soloists Radoslav Vorgić Žuržovan (soprano) and Stevan Gez (bass-baritone).
Their performance in the Svilara Cultural Station will be available on the visitns.rs platform on 13 January at 4:30 p.m., and the repertoire will include works by famous composers of the 20 th century that will mark 50 years since the death of Petar Konjović and 10 years since the death of Dušan Radić. Compositions by Milan Aleksić and Ivana Govoričin will be performed for the first time. The concert is being implemented in cooperation with the Svilara Cultural Station and Association of Composers of Vojvodina.
The 'Sveti Stefan Dečanski' choir performed in almost every European country, and their conductor Dr Tamara Adamov Petijević, spread the music fame of Novi Sad when she received the acknowledgement of the best Youth Symphony Orchestra in Europe with students of the 'Isidor Bajić' Music School.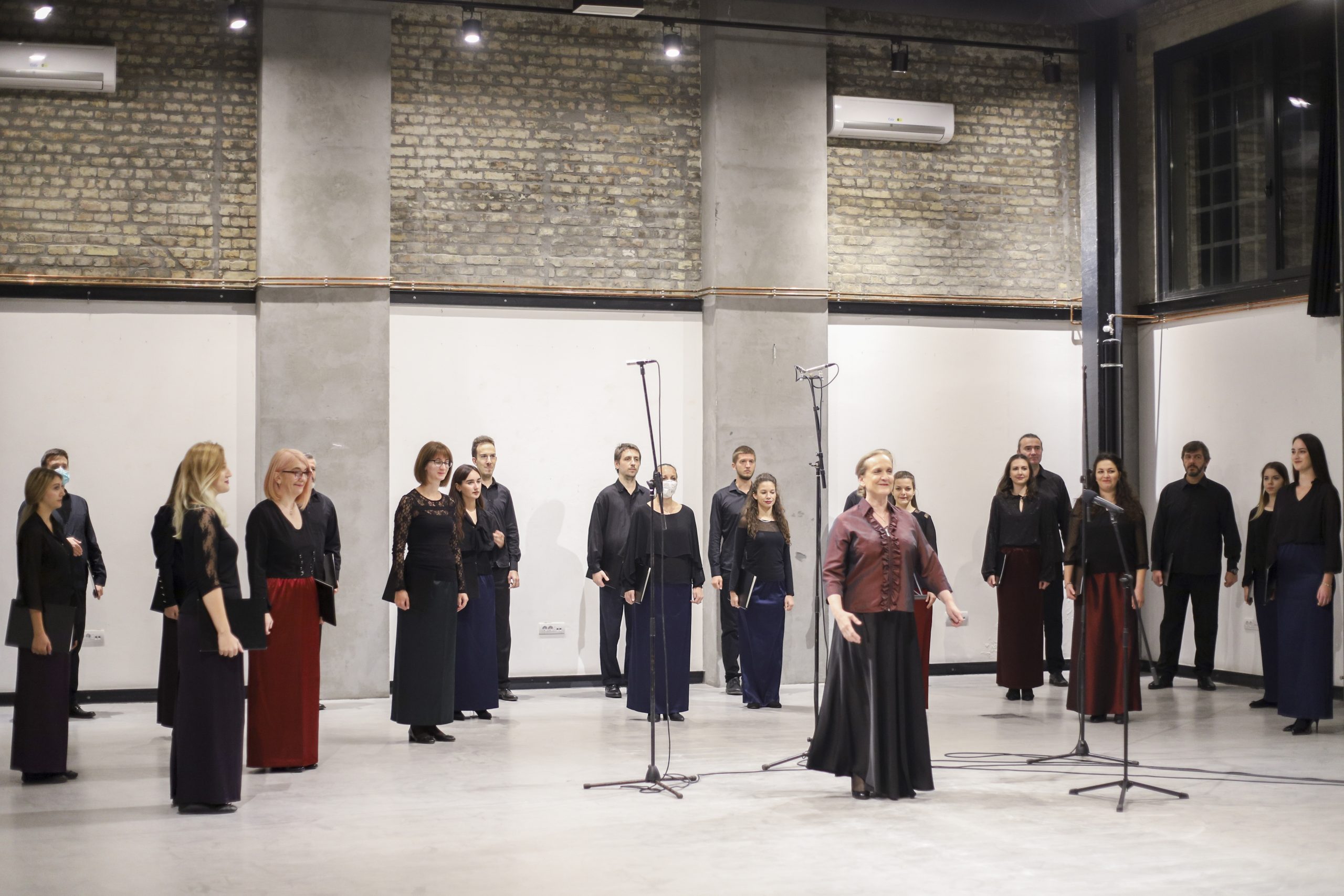 A unique Doček in Novi Sad, which connects two celebrations of New Year's Eve, two calendars and two ways of measuring time, will continue its tradition on 31 December and 13 January, but in online form, by opening new spaces for culture so that Serbian Athens can welcome the title of the European Capital of Culture.
In addition to the concert in the Svilara Cultural Station, the performances by the famous violinist Stefan Milenković with Vasil Hadžimanov and Camerata Academica chamber orchestra, Električni Orgazam, Buč Kesidi, Džezva & Džezvica band, a young violinist Lana Zorjan, Novi Sad string quintet, the sopran Vitkay-Kucsera Ágota with the pianist Jelena Simonović Kovačević, will perform on 13 January, while the youngest ones will have an opportunity to enjoy the opera for children by the 'Visoko C' Association of Artists.
Photo: Uroš Dožić