We are slowly but surely entering the very end of the year, although you would not be able to tell from the changeable autumn weather. Maybe we are currently missing the snow and that late-night cold that makes our noses and cheeks tingle to remind us of the upcoming Christmas (and Doček!) and public or secret New Year's resolutions, but if you take a look at the calendar of events in the city, there is no doubt: we are here. We are in December, and December is all around us, although it may not seem like it. So listen to our suggestions of activities that will put you in the New Year's mood, and it is up to you to decide where to go for the weekend, or tonight!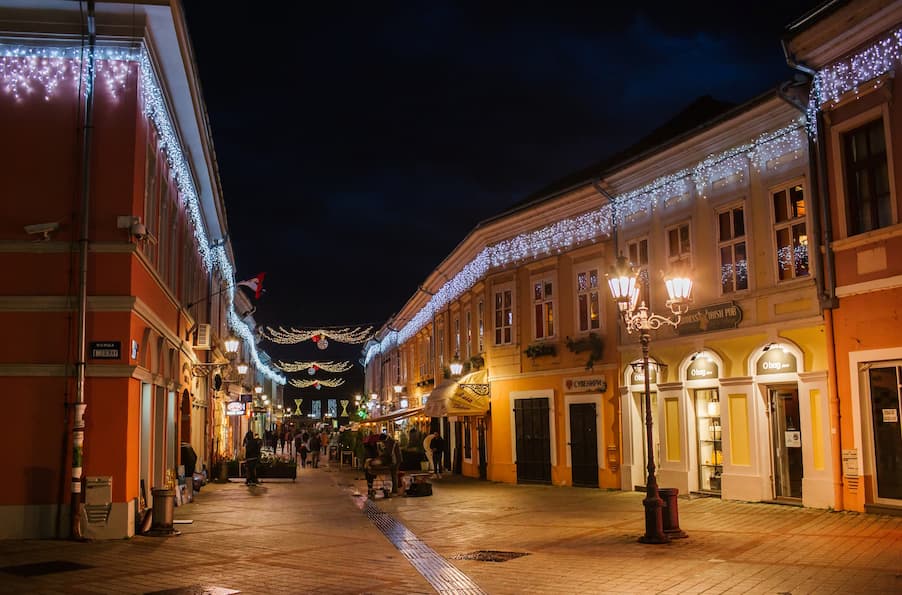 Christmas Fairs
The now traditional Zimzolend awaits us in Liberty Square every day throughout December – from 1 to 28. So far, Zimzoland is proof that snow is not necessary to enjoy the holiday spirit – festive candles and lights, the scent of mulled wine and gingerbread, and inevitable smiles! In over 30 New Year's houses, you will be able to try and buy the best homemade products: sweets, cakes, mulled wine, craft beers, and other food and New Year's decorations. In addition to this, children's choirs will perform every evening, and Novi Sad bands and DJs on weekends.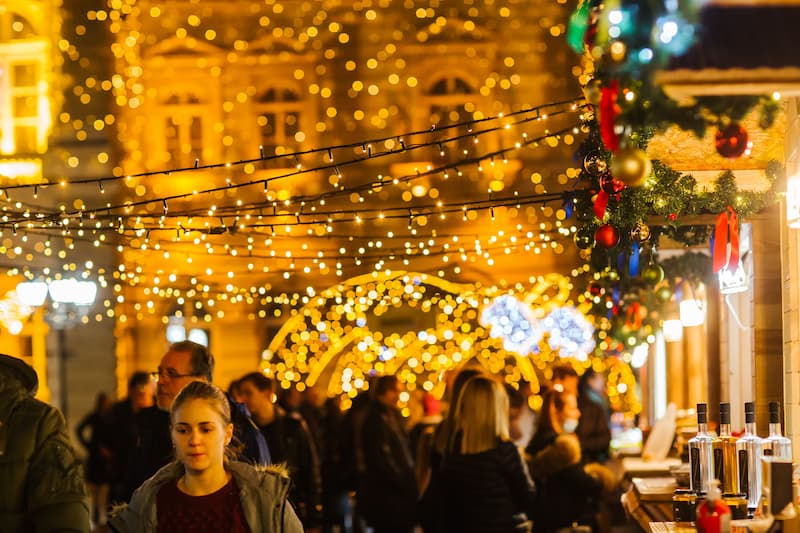 Apart from Zimzolend, one more place in the city can provide the festive atmosphere: it is the Božićna Čarolija festival in front of SC Promenada, which lasts until 10 January 2023. You and your little ones can find Christmas treats and various activities that you can keep up with on the schedule, as well as the straw playroom and merry-go-round.
Ice Skating
The Ice Forest in the Danube Park is scheduled to open tomorrow (Friday, 16 December). Although this time we will have a smaller ice rink – due to the current measures and recommendations of the Government to save energy, there will be no circular ice skating rink around the lake, and the central ice rink will be smaller – we are sure that this will not reduce the winter atmosphere. And if Spens is closer to you, the ice rink there has been open since the end of October. You can check prices and shifts here.
Theatre
In addition to performances from the standard repertoires of Novi Sad theatres (you can check the repertoires on their websites and in our calendar), in December the theatre hosts the idea that the holidays are time of love and giving. Thus, on the weekend of 17 and 18 December, in two terms (11 a.m. and 6 p.m.), you can watch the New Year's rock and roll for children – an exciting musical and stage spectacle with children's songs in a rock and roll arrangement in the Youth Theatre. You can book and buy tickets here. You can watch the favourite winter ballet The Nutcracker with children at the Serbian National Theatre on 21, 23 and 26 December at 7 p.m. or on 24 December at 12 p.m., while tickets are purchased at the theatre box office. The Snow Queen play will take place at the Youth Theatre on 24 and 25 December at 11 a.m. and 6 p.m., and you can buy tickets here. Finally, perhaps not necessarily New Year's, but certainly unusual and worthy of attention is the rock opera Queen Symphony at the Serbian National Theatre on 29 and 30 December at 8 p.m. Listen to Queen's greatest hits in a symphonic version! Tickets are purchased at the theatre box office.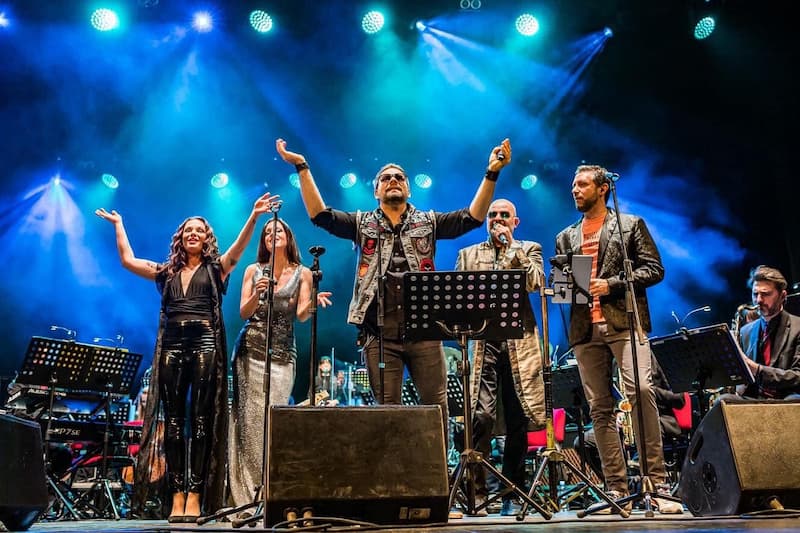 Concerts
Novi Sad in December seems to be subscribed to concerts, so be sure to visit at least one, according to your taste! Tomorrow (Friday, 16 December), the traditional concert of Amira Medunjanin and the Vojvodina Symphony Orchestra will take place at the Serbian National Theatre place at 8:30. The Lira Vega band will perform on Friday, 17 December at the Bulevar Books bookstore, while a few days later, on 23 December, Veliki Prezir will perform at the same location. On the same day, Bombaj Štampa will hold a concert at Dom Kulture. The day before, on 22 December, a traditional concert will be held by Rade Šerbedžija at the Serbian National Theatre. On Wednesday, 28 December, the New Year's gala concert of the Vojvodina Symphony Orchestra will be held at the Serbian National Theatre, with the compositions byTchaikovsky. Finally, before you get ready for Doček, the Sunshine band will perform in Dom Kulture on 29 December.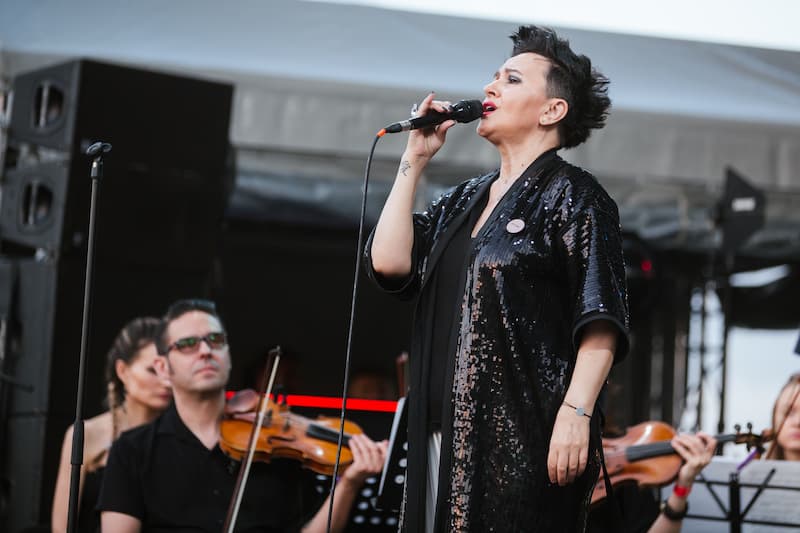 It Is Better with Culture
If you have not yet visited the Uroš Predić for Everyone exhibition, do not miss it – you have a chance until 31 January. We remind you that more than 100 works were exhibited for the first time in Novi Sad. The exhibition was set at the Gallery of Matica Srpska. Something more contemporary awaits you at the Milky Way multimedia exhibition, which combines artistic, educational, scientific, technical and performative content. The exhibition includes the works by artists and art groups from Novi Sad, Serbia and abroad, and runs until 30 December in the Museum of Contemporary Art of Vojvodina and the CCNS Art Gallery. And on New Year's Eve, as part of Doček, three exhibitions await you – Mileva: We Are One Rock, then Milutin: Time and Universe, and Tesla Light Gallery. You can find more information here.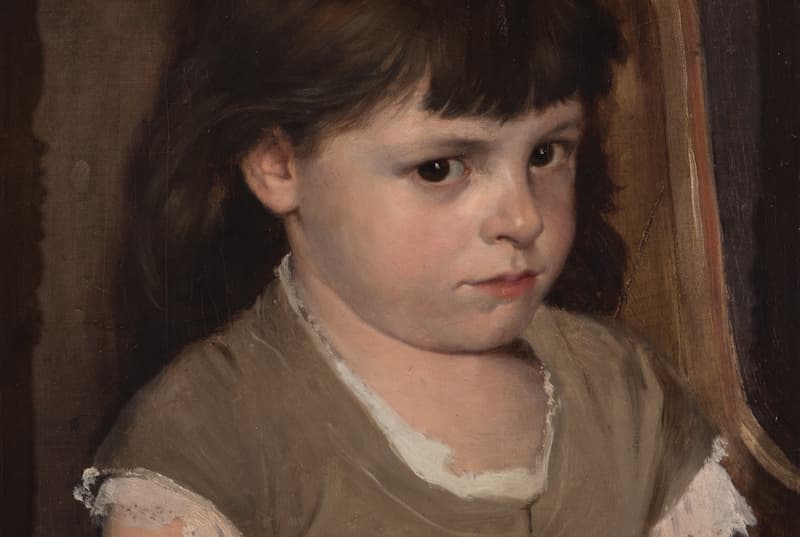 Doček
Perhaps the most exciting cultural event awaits us at the very end of the year, and not only because we are saying goodbye to one year and welcoming another year. Doček is the best European Trend Brand in the field of culture for a reason. So, what awaits us on Doček 2023, but also on Doček 7531 on 13 January? Both bring a rich audio-visual programme to several unusual locations throughout the city. On the night of 31 December, apart from the three great exhibitions we mentioned, the famous Kosheen, Stereo MC's, Biesmans, Perpetuum Jazzile, Repetitor, Obojeni Program, Monochrome and others await you. You can find the full programme and schedule here.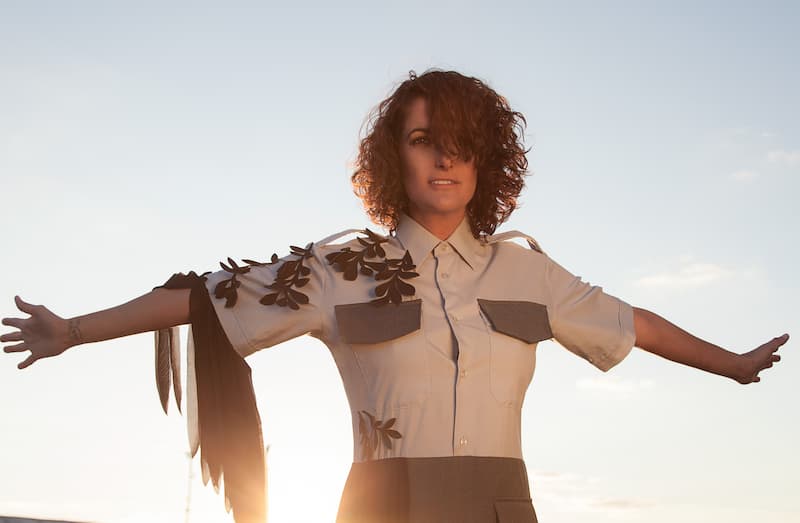 Enjoy December!
Author: Tihana Smiljanić
Photo: Promo, Jelena Ivanović, Marko Pudić